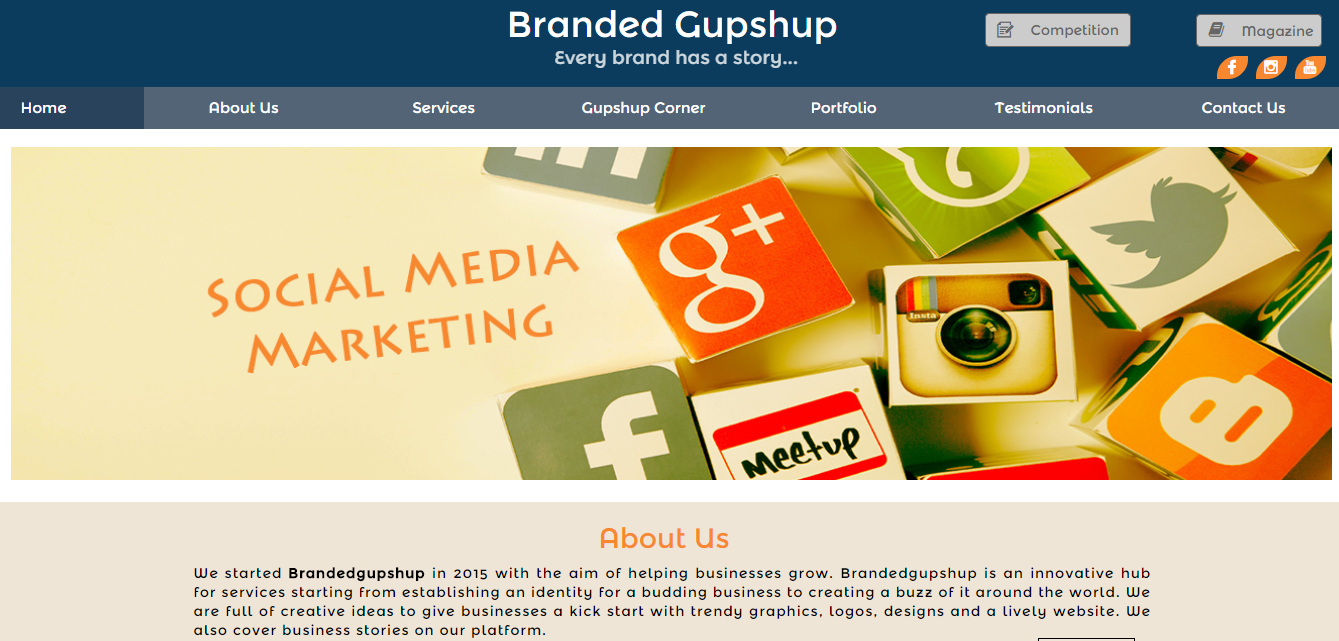 They said it will not be easy and indeed it is not. They said it will not be smooth and there will not be any stability and indeed there isn't any. I dreamt of becoming an entrepreneur when I was 11 and chose to fulfill my dream after I finished my MBA. I did internships with big MNCs but was not satisfied with what I was achieving, hence chose not to get into the 9 to 5 life. I wanted to do something which I could call my own and which would one day become my identity.
It all started after my MBA when most of my friends were busy preparing for their new jobs. Not being satisfied with any that I came across and not being able to get through the ones I desired, I planned to start my blog in my free time. This gave birth to my venture Branded Gupshup. I was watching "Share the load with Ariel" advertisement on TV which perturbed me to write about it. No sooner, I started writing about unique business ideas, their strategies, advertisements and a lot more.
This made me realize that if big brands can have a story so can small and medium brands too. Hence, came the tagline, 'Every brand has a story'. Catering to these brands I realized that there is a lot more I can do for them to give them an online presence. This made me expand into other services like Social Media Marketing, designing unique marketing campaigns for brands, developing their website and doing the much needed research for them.
Having catered to more than 30+ clients till date, I am glad that I could make it this far and hope to create a difference to the lives of many many more brands in future.
And like they say, no war is won alone. My friends Shipra and Parina have put in great efforts to bring Branded Gupshup to where it is today and have stood by me like strong pillars of strength.
I hope to carry on the light and help not only myself but a lot more entrepreneurs like me to stand apart in the crowd!