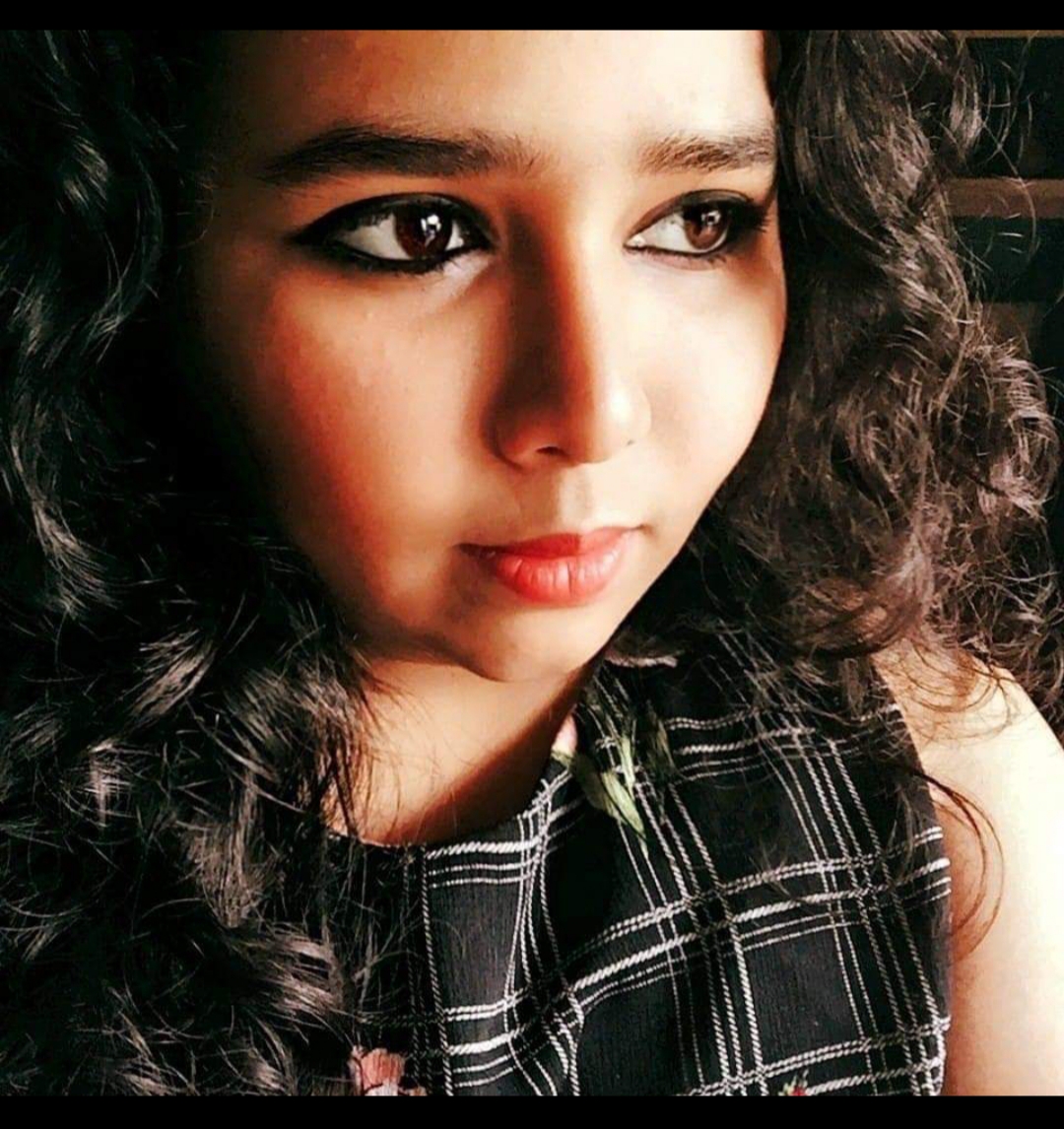 Q: Please give details about your initial education and forming years of life.
A: I have completed my schooling from Auxilium Convent. Currently am pursuing my bachelor's in English language and literature from Adamas University.
Q: How did you get interested in literature? What inspired you to write?
A: As a child I used love listening to Ramayana and Mahabharata, both of which my mother used to recite. Then it was Aesop's Fables and Panchatantra which further brightened my world of imagination. And finally, Khaled Hosseini made me delve deep into literature.
I never really knew I could compose stories until my the then Creative writing professor- Shrabani Ma'am announced "... chocolate as a reward for the first three best creative works." Better to say Chocolate acted as a muse and inspired me to use pen instead of sword, to strike
Q: What difficulties did you have to face with respect to literary work?
A: Sometimes a few Literary works did turn out to be a bit less interesting.
Q: What is your view about the present-day literary work?
A: I think it's more straightforward than the previous works.
Q: Do you think that the emergence of digital and social media has given a new opportunity to creative writers?
A: Absolutely, the emergence of digital and social media has made it easier for the writers who cant really afford the expenses of publishing their works. People can now simply post their works in social platforms and communicate with the rest of the world. Every literary text is...a mosaic of quotations... as said by Julia Kristeva, I think social and digital media helps bring the right design out of this mosaic
Q: Please tell us something about your literary work.
A: I am very restless, and thus, try to keep my compositions very concise as it would be definitely be viewed by restless people like me. And I try to make every composition unique.
Q: What was your first literary work and how was it published?
A: My first Literary work was published online by MyCampusPost, while I was interning with the company as a content writer.
Q: How many ways literature can contribute to society in future?
A: As rightly said by Jonas Mekas " In the very end, civilization perish because they listen to their politicians and not to their poets". Literature can contribute to the society in numerous was, the list is endless.
Q: Where do you see yourself after 5 years in the literary world?
A: I would definitely like to see myself into people's heart. Even of those who find literature boring.
Q: What ways would you suggest to build a community for poets?
A: A group blog would be fine.
Q: What message would you like to give to aspiring new writers?
A: Just be yourself and try to bring the best out of you.
Q: How was your experience of writing on StoryMirror?
A: Wonderful! Indeed. A great platform it is.
Q: Would you like to say something about StoryMirror?
A: I love the competitions organised by StoryMirror. And winning them has a separate joy. Every time I win, I feel that I re-establish my name – JOYEETA, which means 'winner' in Bangla.
Here is the link to read my content https://storymirror.com/profile/jmypngvn/joyeeta-das/stories