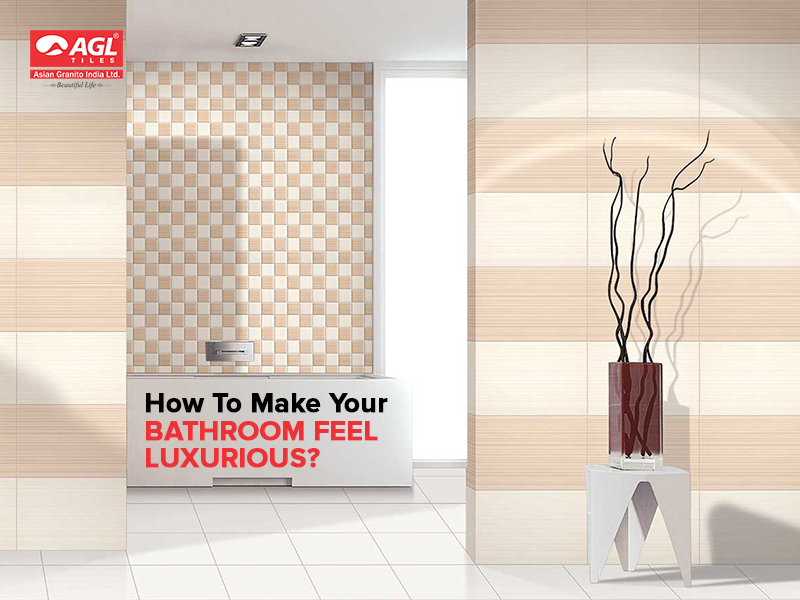 If you're seeking luxurious bathroom ideas, look no further. In an era when we are emphasising self-care and making our homes healthier, building a beautiful and calming master bathroom may do wonders for our physical and mental well-being.
However, luxury does not just relate to minimalist or maximalist bathroom designs or the most cutting-edge technology incorporated into your master bathroom suite; you simply need to strike the right balance. Instead, we've compiled a list of the most stunning luxury bathroom designs that are simple to replicate.
This guide includes everything from stunning bathtubs and beautiful vanity units to stunning bathroom décor and well-selected accessory selections.
1-Add a Large Lit Mirror: In the world of fashion, a mirror can make or break you. A large, well-lit mirror may really brighten up your bathroom, making it a perfect spot to wake up in the morning.
2- Don't Be Content with Basic Lighting: Replace your builder-grade fixture with a chandelier over the tub or vanity to update the aesthetic of your bathroom.
3- Add Some Brass into the Mix: Brass and copper have grown in popularity in recent years, particularly in the most lavish bathrooms. A new soap dish, magnifying mirror, towel rod, faucets, or small jar is a great way to introduce brass to your bathroom.
4- Add Plenty of Planters: Plants may be used to bring nature into a bathroom. Succulents and other potted plants, in addition to being low-maintenance, improve the appearance of any room.
5- Consider Adding a Perch: Almost every high-end bathroom we've seen has seating, whether it's a simple stool or an ornately carved chair. A well-balanced environment is created by the contrast between the hard tile and stone and the raw wood and soft upholstery.
6- Organise the Counters with Trays: When you utilise a tray, your counter will appear neater and more organised. The tray (or trays) may be purposefully built to match your counter and the sort of mess you normally deal with while sharing space with your partner/siblings.
7- Add a Stylish Double Sink: Adding a second sink to your kitchen might solve all of these issues and more. A pair of double sinks is a useful and luxurious addition to a bathroom shared by two individuals who are often on the go.
8- Place a Showpiece on the Countertop: The right showpiece will always let you exhibit your style and individuality-for example, add old items to the countertop to give it character and history, or ceramics and other glassware with greenery/feathers to freshen up the counter.
9- Dress Your Floors Up: Nothing beats a gorgeous bathroom tile concept for adding texture and visual appeal to a luxury bathroom. Choose glossy finishes for the walls to reflect light and a slip-proof matt surface for the floor to create contrast. You can check the numerous options for floor tiles and wall tiles at AGL.
10- Add Open Shelves: Strategically placed open shelves adds aesthetic attractiveness and can make life easier. From recessed open shelving to floating shelves, see what ideas you might want to include in your own bathroom remodel.
Original Source: Magnificent luxury Modern Bathrooms of Your Dreams Home