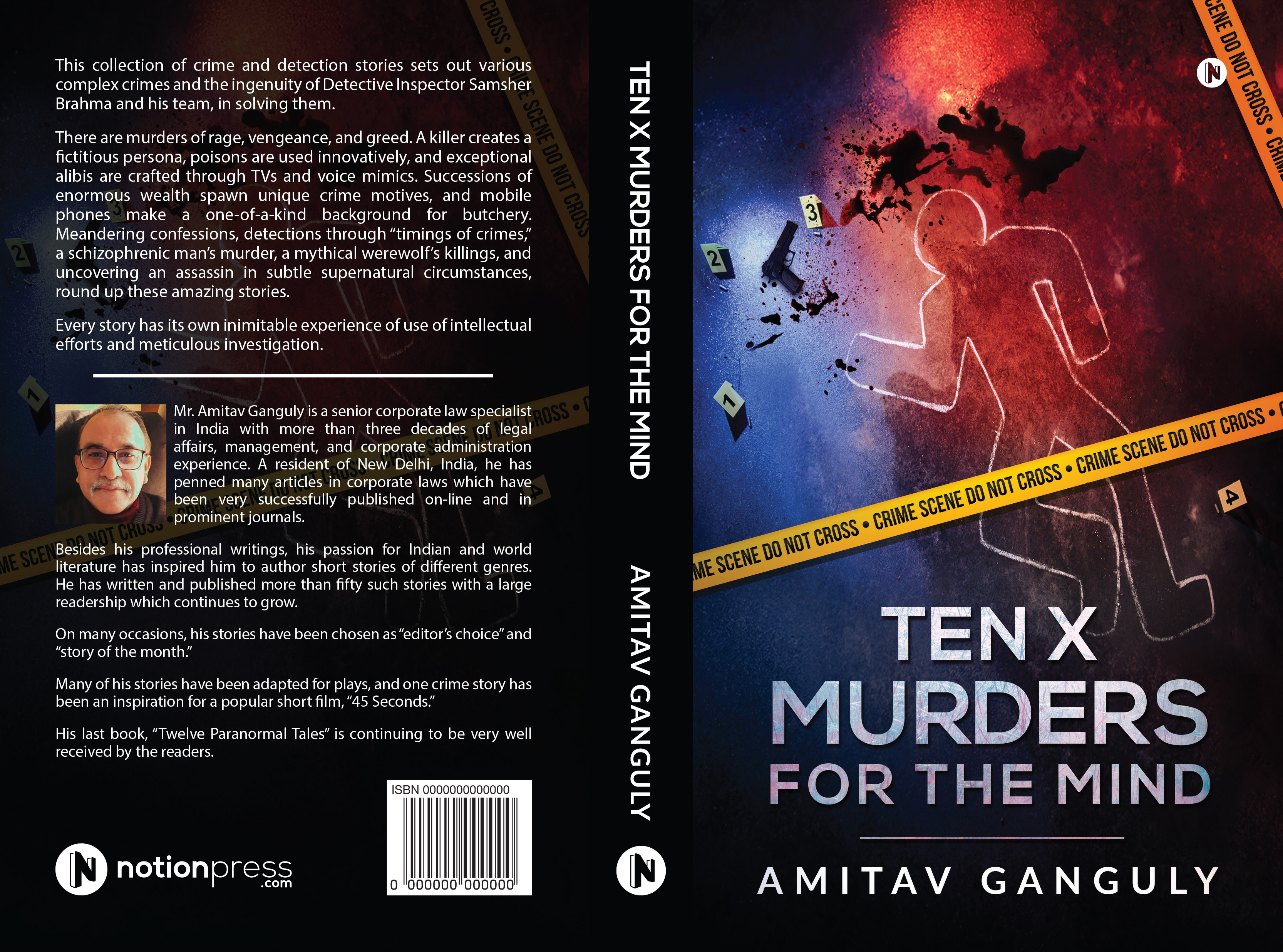 My new book on crimes and detections: TEN X MURDERS FOR THE MIND, has now been published!
This collection of ten stories sets out complex crimes and the ingenuity of Detective Inspector, Samsher Brahma and his Sub Inspector Ahmedi, who solve them with logic and the latest know-how.
Here is an overview of the mind-blowing stories:
FACELESSSLAUGHTERER: Where the killer creates a fictitious persona before the assassination.
MURDERS WITH VENOM: Poison is applied in a totally innovative way never previously conceived.
MOBILE PHONE BUTCHERIES: Cell phones make a one-of-a-kind background for lethal stabbings.
CRIMINAL LEGACIES: Succession of enormous wealth, through Wills & Testaments, plays a vital role in creating distinctive homicidal motives.
KILL WHILE PROVOKED: Murderers of rage, revenge, greed, and psychic discoveries throw light on this crime story.
SLAYER'S TIMINGS: Unusual alibi by voice mimic artist and crime detection through 'timings of crimes' are the USP here.
ACKNOWLEDGED ASSASSINS: Bizarre confessions with twists and turns will amaze readers.
MODERN BLOODSHED: Where unique alibis are created by high-tech televisions to evade crime.
BEASTLY MASSACRES: A legendary werewolf killer is going wild, but the detection is contemporary.
BRAIN HOMICIDE: A schizophrenic victim gets justice in a strange case.
The book can be purchased online via Amazon, Flipkart, and Notion Press.
You can buy the eBook as well: Amazon Kindle, Google Play, Kobo and iBooks.
THOUGHTFUL & THRILLING READING!