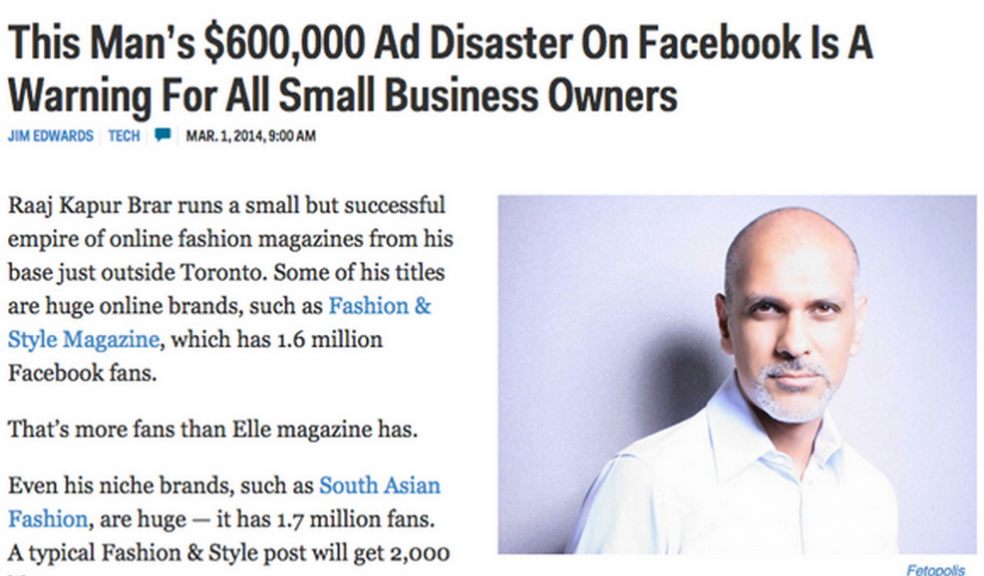 Meta (we are getting used to the new name of Facebook, aren't we) can act as a powerful tool that helps companies establish their brand identities, education people about products and services, increase sales and leads, and raise brand awareness.
Unfortunately, few companies know how to use Meta effectively to meet those goals. That's not particularly surprising since Meta doesn't offer companies much assistance. Instead, you're left on your own trying to figure out how you can possibly use the platform to your advantage.
Despite what a lot of social media gurus say, you can't rely on Meta to do the work for you. More often than not, you have to analyze your needs and craft a strategy that targets those needs. In many cases, you'll find that you get the best results by doing the opposite of what Meta wants you to do.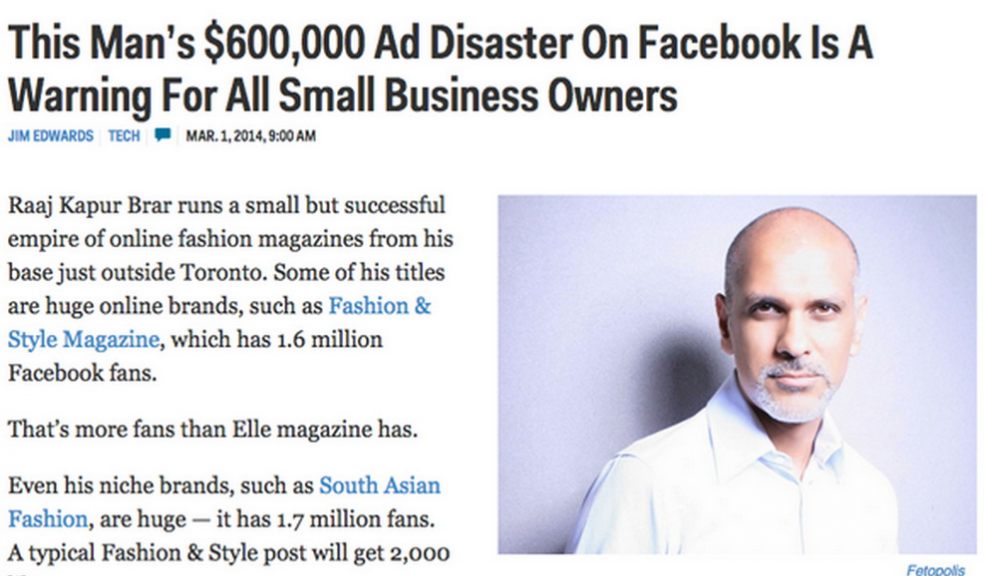 Why You Should Spend Money Cautiously on Meta
Meta makes money by selling ads. That essentially makes your company a client of Meta. Accordingly, Meta will encourage you to spend money on options they say will boost your audience numbers and advertise your business to more people.
If only it worked that way.
As a small business owner, you can't compete against the big corporations advertising on Meta. Small businesses simply do not have enough money to compete with the advertising power of large corporations.
Consider the case of Raaj Kapur Brar, a Canadian small business owner who managed to build a successful group of online fashion magazines. Fashion & Style Magazine, one of his top brands, has over 1.6 million Meta fans. Another of his online magazines, South Asian Fashion, has 1.7 million fans.
Given his successful circumstances and large following, you'd think that Facebook's advertising strategies would work well for him. Like many others, he believed in Facebook. He believe in so much that he budgeted over $600,000 for Facebook ads.
You can imagine how shocked Brar was when he didn't get a good return on that investment. In hindsight, though, it makes perfect sense. Many other companies are making the same mistake since the average Facebook CPC across industries and across campaign objectives in 2021 is $0.97.
Meta has 25 million small businesses as clients. The social media company wants them all to spend money on ads. But with so much competition from each other, the small businesses never get enough traction. Instead, it's always the big fish that wins.
In this pond, Meta is the biggest fish.
How You Can Start Using Meta More Effectively?
If you're going to use it to grow your business, you need to look beyond false claims to see what it can really do. You've probably already spent a lot of money on ineffective ads and boosts. Now it's time to focus on realistic strategies.
1. Increase Brand Awareness
As defined on Wikipedia, brand awareness is related to the functions of brand identities in consumers' memory and can be reflected by how well the consumers can identify the brand under various conditions.
In traditional advertising world, most brands gain awareness in the marketplace by investing in media space advertising and putting up their brand name. On the digital side of things, a lot of businesses invest a lot in advertising as well. The danger, though, is that they are using Impressions (ie. number of times the ad has been displayed on people's screens) as the metric to measure success. To use such metric would be a costly mistake since Impressions don't tell you whether people have actually paid attention to your digital ad.
A much better metric instead would be number of email addresses, or sign ups, or RSVPs.
In this case on Meta, that would mean the number of people who have actually Liked your Page. So if gaining brand awareness is your sole objective on Facebook, then a good way to start running ads is to get more fans immediately. Indirect way to gain brand popularity is to look for affiliates.
2. Educate Existing Fans About Products and Services
Effective strategies for educating existing fans about your products and services doesn't take nearly as much money. If you have a good content producer, you may not need to pay Facebook anything, since good content would naturally be contagious and be shared quite a lot.
There are two methods for educating your existing audience:
Page Post Engagement/Boost Your Post
Clicks to Website/Send People to Your Website
To take advantage of these options, though, you need excellent content that engages your audience. If you use your business's Meta account for little more than announcing sales and product releases, not many people will care.
Here are two case studies of the most engaging Meta content from this year so far:
1) New Castle Brown Ale's "If We Made It" video, which the company released shortly before Super Bowl. Thanks to the humorous take on corporate marketing techniques and how much money companies spend on Super Bowl ads, the company earned over 1.16 million video views, 16,000 shares, and 8,000 comments on Facebook.
2) Carl's Jr. and Hardee's, which are owned by the same parent company, crafted an advertising campaign focused on their quality ingredients. The company did this shortly after McDonald's discontinued its Angus beef burgers. By paying attention to the social media backlash against McDonald's, advertising company 72andSunny realized it could poach dissatisfied customers by reminding them that Carl's Jr. and Hardee's still had Angus beef options on their menus.
Within three days, Hardee's and Carl's Jr. gained 37,000 fans on Facebook. Over 6,000 coupons released during the campaign were redeemed by the fast food chains.
If you craft targeted messages that get your audience involved, though, you can influence your audience so that they get involved. Suddenly, your marketing strategy becomes a two-way conversation where you introduce a poignant comment or question, and your fans respond.
Video, audio, and article content can all work well depending on who you want to target and what you want them to do.
Of course, if you want more people to visit your website, you need to include a link. When possible, use Meta comments as a lede for deeper content on your site.
3. Get More Leads, Signups, and Sales
As a business owner, it's time for you to recognize that a large fan base doesn't mean much unless they're spending money on your products and services. Having a million fans might look great, but it doesn't help your business succeed until those people start spending money.
Like Raaj Kapur Brar, small business owner tom Buroojy found that getting a big response on Facebook didn't necessarily mean better sales or a better return on his investment dollar. His company, iHeadBones, Inc. saw its advertising costs grow exponentially while sales to Facebook users fell by 75 percent. When his Meta expenses reached $325 per month ($275 more than he'd started with), he pulled the advertising.
Meta ads don't offer much of an advantage unless you can generate more clicks to website and website conversion. Getting more people to your site gives you an opportunity to entice the audience with the great things your business offers. Once you find a technique that gets people from your Meta page to your website, you're halfway there.
Make sure that your Meta links lead to pages that encourage visitors to spend money or at least give you information about themselves. For that, you'll need to combine engaging Meta posts with a lead collection page that makes it easy for customers to support you.
A handful of companies can prosper from Meta ads and boosts, but those companies usually have millions of dollars to spend on marketing. Small businesses don't have that advantage. But that's ok. You can take a smarter approach that's more effective and less expensive.