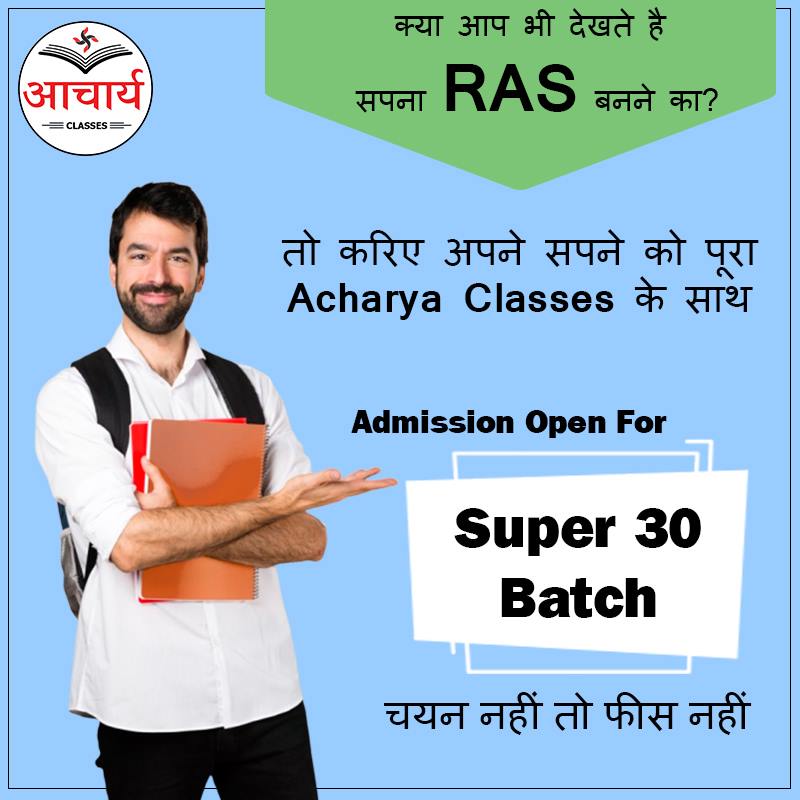 Rajasthan Administrative Service exam is one of the most popular exams and toughest exam in Rajasthan. It is the exam which requires a planned and disciplined approach. The RAS exam is one exam which draws the attention of thousands of students every year and getting through the examination is a coveted and most cherished dream of many. But this exam is not that easy to crack.
Here are the few 5 important tips for RAS aspirants.
Follow a time table
Every student who appears for the RAS exam has only 24 hours each day, but only a few pass the exam. Someone who is studying 15-16 hours a day will fail to crack the exam while the other who have studied only 7-8 hours each day will pass the exam. It is not about how many hours you prepare for the exam each day, but it is about carefully you utilize the time. If you have a set time table for studying, it will help you out. All you have to do is make a well planned time table for all subjects that need to be covered and careful execution of that time table. Best RAS Coaching institute in Rajasthan advise their students to always study according to the time table.
Solve previous year question paper
Be it any exam of the world, solving previous years question papers always helps. Best RAS Coaching Centre in Rajasthan says that solving previous helps the candidates in understanding the exam pattern. Solving previous year question papers also help self-analysis of the preparation level of the candidate. Regular practice will help the candidates to identify their weaker zones, topics, and sections.
Make notes
While studying for RAS, candidates should always focus on making their notes. Syllabus of RAS exam is very vast and it is very difficult to study the entire syllabus again and again for revision. When the syllabus is very vast, students should focus on making notes. Each student is different and has their ways of memorizing and remembering things. When you make your notes, revision becomes easy and becomes time savvy.
Attempt Mock Tests
Mock tests are important for any exam as they act as a window to the main exam. Attempting the mock tests gives you a rough idea of where you stand and how hard you still need to prepare. Give as many as mock tests before the main exam. Appearing for such tests will help you fasten your speed in paper solving and help you understand the questions better. Many RAS Coaching in Rajasthan provides the facility of mock tests before the main RAS exam.
Watch toppers interview
Watch and read toppers interview, it will not give you a good knowledge on how to crack a RAS exam but also it will give you a confidence boost. After clearing the exam, most toppers share the tips which they have followed during the preparation of exams. Watching and reading the stories of toppers will fill you with the inspiration of working hard. Many toppers also share issues they have faced and how they overcame it and passed the exam, which can help you to counter the issues you are facing.
Even if you are following all the tips and studying hard, you will need the guidance of good teachers and experts. Acharya classes in Udaipur is one such coaching institute for RAS aspirants where every need of students is taken care off, from guidance from expert teachers to timely distribution of notes to mock tests at regular intervals. If your dream is to become RAS join the Acharya Classes in Udaipur for complete preparation.
Call – 8955545643
Address - Above Central Bank, opp. Ostwal Plaza 2, near ranapratap station, Sunderwas, Udaipur, Rajasthan 313001