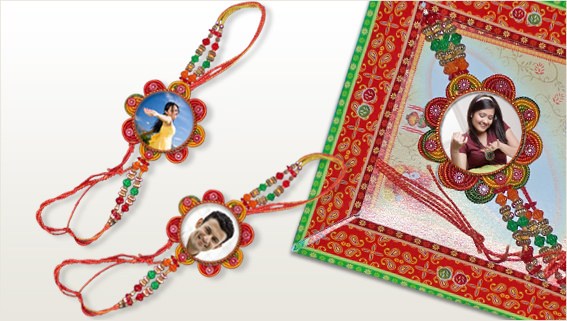 Raksha Bandhan is marked as a special day to recognize the pious relationship of brothers and sisters. They are the best companions who spend most of the time playing and doing fun activities at home. There are also different memorable incidents in siblings life, which helps to strengthen their bond of love forever. All the sisters start shopping before one week of Raksha Bandhan. They also purchase some fantastic gifts and colorful rakhis online for their loving brothers. On the day of Raksha Bandhan, a sister ties the pious thread of talisman on the wrist of her brother. She also prays for his good health and prosperity. There are also different traditions to commemorate the Rakhi festival. The primary purpose of celebrating Raksha Bandhan is to spend some memorable moments with your siblings. It also allows you to refresh some precious memories with them at home.
Following are some unusual rakhi gift ideas to greet your elder brother on Raksha Bandhan.
Personalized Candle Holders:
Rakhi festival gives you a chance to delight your brothers with some unique gifts or presents. If you want to make your elder brother feel special, then you should make an artistic candle holder for him. You can even find the customized gifts at online rakhi store to express your deep feelings to your brother. Try to personalize the candle holder with a lovely quote or caption that matches his personality. It will be a perfect room decor item to make him smile on Raksha Bandhan. He will surely admire such a meaningful gift from your side.
A Customized Bottle or Mug:
The gift selection for your elder brother may be a difficult task for you. Here is another cool gift idea to delight him on this memorable occasion. You can personalize a glass bottle or coffee mug, including a meaningful message to show regard for him. If you want to make an attractive display, then print a beautiful photo of him with you on the gift. It will be the best option to give him time to relive some golden memories of life. He would feel fantastic to receive a token of sister's love on this religious occasion.
Basket of Food Gifts:
All the sisters want to dedicate some useful gifts to their loving brothers on their special events. When it is Rakhi Festival, then you should also plan some essential food gifts for your dear brother. You can make a basket adding his favorite food items to delight on Raksha Bandhan. There are different food items like dry fruits, cookies, chocolates, and cake, etc. which you can put in a beautiful hamper. Try to add all the nutritious food items to wish a long, active, and healthy life for your brother. He will enjoy eating such delicious desserts and snacks in his free time.
Essential Accessories for Him:
When it comes to make your brother feel special, then you should try some unusual gifts that suit his personality. You can also select some accessories which he likes to carry most of the time. It can be a bracelet, pendant, sunglasses, and smartwatch, etc. to give him a new style statement. You can even purchase branded accessories from online gift delivery store to show your affection for him. Purchase something that he can regularly carry for office. It will be the best option to make him feel special.
A Designer Photo Frame:
Siblings have a beautiful collection of their special memories of past events. They also want to preserve them in the form of frames and photo albums. On this Rakhi festival, you can make a designer photo frame to enchant your brother. Select a memorable photo of your childhood memories to put on the frame. You can also highlight it adding a thoughtful caption or quote on it. Make sure to choose a big photo frame to give him a perfect room decor on Raksha Bandhan. He will always remember you while seeing the big photo frame in his living room.
So, you can go with all of these beautiful gift ideas to delight your elder brother on Raksha Bandhan.