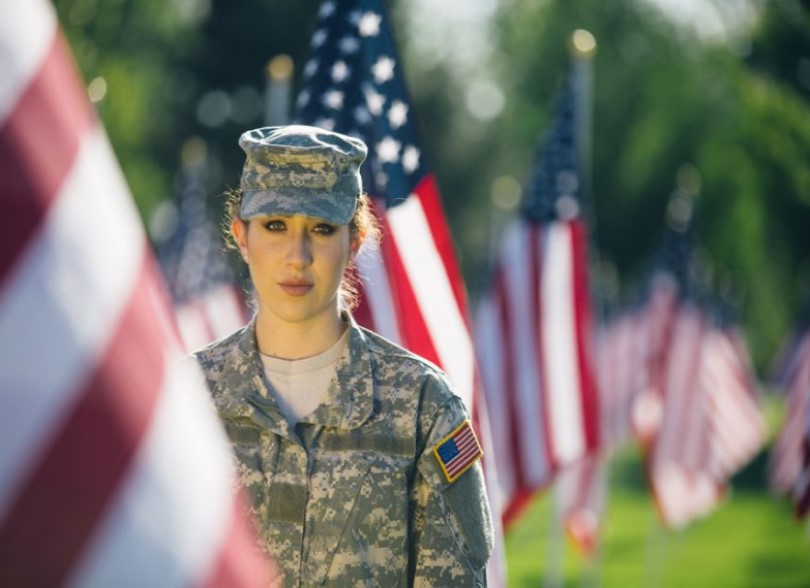 About the author: Jane Summers is a professional writer at the https://prime-essay.net writing service. She researches a diversity of topics and composes it into her blog, where she shares useful tips, writing guidelines and many other interactive issues.
The topic of female presence in the army has always been controversial. At first, during wars, women were working as nurses, cooks, spies, and couriers among others. It was not official, many of them were injured or killed, but when they decided to take their responsibilities, they had a strong desire to help the military. Some of them even changed clothes and fought on the battlefield alongside with men. They felt like it was their duty, but still they wanted to hide their activity.
Times have changed and in the twentieth century new movements arose that demanded more rights for women, better integration in different working areas, and empowerment in general. It was related to the topic of women in the army as well. Feminist ideas stated that men and women have to be equal in all areas of life. At the same time, some conservative points of view were powerful. The supporters of this view preferred a traditional image of the society and its institutions, where men are obligated to be active in social life and defend country, while women needed to do the housework, take care of all of the family, give birth to children and bring them up.
Nowadays, women are present in military forces, but many questions remain. For instance, why are there still more soldiers than officers among women? At the same time most of them are even not allowed to stay on the battlefield and have real practice. Obviously, it is closely attached to some gender issues and stereotypes. One of them is that men always are physically stronger and are better leaders than women. Nevertheless, trainings showed that the equal number of males and females can manage tasks and be appropriate units for the military. Last news informed that women would be allowed to serve in combat – infantry, ground, and some special operations in 2016. The question may be topical for many years, because now there are many female units fighting in Iraq and Afghanistan, and at the same time many women want to learn military skills.
The main point of the article called "Women In Combat Roles In US Military: Still A Small Step To Equality," written by Fitriani and Ron Matthews, is that the society should not underestimate the importance of women for military even before giving them possibilities to join it in any role. The article provides an example of countries where women are essential part of the armed forces – Australia, Canada, Denmark, Finland, France, Israel, Germany, Norway, Netherlands, Romania, Poland, South Korea, and Sweden.
The authors prove that the US armed forces are trying to minimize the contact of female units with the enemy. They believe that it is not fair and all restrictions to serve in combat units need to be outdone. In addition, it is stated that most of women in the army are not leaders but mainly low-ranking. It was also mentioned that many women were killed or wounded during operations in Iraq and Afghanistan. Besides, there are some cases of discrimination and sexual harassment in the military. The view that is against the presence of women in the army is concentrated on some moral, safety, and gender issues, but mostly it is prejudiced, as the authors prove.
In summary, the authors think that all military positions need to be available to women. At the same time, they admit that there are some positive changes: the key is not to dismiss the leadership and strength that women can bring to the armed forces before they are given the opportunity to prove themselves.
Feminist theory seeks to understand the nature of gender inequality and it focuses on the issues of politics, power, and sexuality. Political activity of feminists is concentrated on such issues as the rights of reproduction, domestic violence, maternity leave, equal pay, sexual harassment, discrimination, and sexual violence. Themes explored in feminism include discrimination, stereotyping, objectification (especially sexual objectification), oppression, and patriarchy.
Feminist theory is based on the idea that all consciousness of modern people regardless of gender, are imbued with the ideas and values of masculine ideologies with their male chauvinism, the priority of masculinity, logic, and rationalism. This axiomatic fact of the modern culture explains the need for a feminist to revise the traditional views as well as the need to create the history of women's literature and defend the sovereignty of femininity that does not fit into the male logic.
Thus, feminist studies have broad issues: the reconstruction of women's history and women's literary tradition audit patriarchal canons and stereotypes, finding new gender roles, the nature of women's text and the text perception female recipient, the destruction of patriarchal samples language, the problem of women in post-colonial situation and in terms of cultural imperialism, and others. Such a wide range of shows are the basis of the principles of the feminist criticism methodological diversity.
Another sociological theory is critical theory which includes a number of approaches and theoretical discourse. Besides, it closely examines and criticizes the society and culture drawing on the knowledge of social sciences and humanities.
Literally, the term "critical theory" gathers under a variety of approaches and knowledge based on criticism and reflexive attitude towards knowledge or the current situation in any region. Besides, it is trying to "explain the origin of the objects of his knowledge.
Critical theory, in its broadest sense, does not refer to a specific theory or a complete research program but to the discourse" different "in its origin, content, direction, etc. Among these discourses, the ones that are commonly mentioned are Marxism, the Frankfurt School, psychoanalysis, post-structuralism, feminism, post-colonialism, multiculturalism, the study of racism, sexism, ethnocentrism, and colonialism among others.
Discursive diversity of "critical theory" is associated with cultural studies, the leitmotif of which is the consideration of cultural phenomena in terms of organizing their relations of domination and subordination related to gender, class, race, etc. Cultural forms, phenomena, and processes are not seen as secondary education depending on the institutional forms or political or economic organization but as a dynamic force.
The current situation masks inequality in international relations, and rationalism takes it a priori. Theorists did not seek to explore international or internal system states. They carried out research for political purposes of liberation of humanity from the despotic structures, world politics and economics, which are controlled by hegemonic forces. In this perception of the international system, they were very close to the theoretical neo-Marxism, because they interpreted any knowledge as an instrument of policy. The most important conclusion of critical theory, which is that any theory is a reflection of some hidden interests and their authors, regardless of whether they realize it or not, is an instrument of political power.
These two sociological theories are connected with each other, because feminist theory originated from critical theory. It was about seeing gender as a dynamic concept. Gender is not social prejudices, stereotypes, and expectations that public put on both sexes but a choice for which every individual has rights. Critical theory considers the discrimination of women in armed forces to be advantageous for men and the other people who have their own interest in it. It is not always necessary to compare these two theories, because the critical theory was the first and had great influence on feminist theory, because it stated that one should perceive reality and society critically. So, gender is not traits and abilities of men and women but their self-identification and possibilities.
The authors demonstrate the reflection of feminist theory when they prove that women are equal to men and if a woman has a desire to defend her country, she has the right to join the military. The equality is shown in three ways:
1) Women that are going to join the armed forces are not weaker than men.
2) Women are able to be as good high-ranked officers as men.
3) Most of women are still far from battlefield serving on traditional positions, but they are able to do more.
The other important problems that are mentioned in the article are discrimination and sexual harassment that the armed forces can cope with if they provide appropriate conditions to avoid them.
Regarding critical theory, the whole article questions beliefs about women in the army, widely considers the experience of the other countries, recalls how the status of women changed over the decades, and predicts what will happen in a few years. Besides, it provides many numbers and data given from different resources that help one to lead to own conclusions.
In general, critical and feminist theories almost reached their aim to liberate women, by giving them the opportunity to work in different areas and providing comfortable conditions. However, there are still some areas that have unpredictable conditions and consequences for women – one of them is the armed forces. Probably, it will take much time to create special conditions for female units and change social beliefs, but one day women will be totally equal to men as defenders.