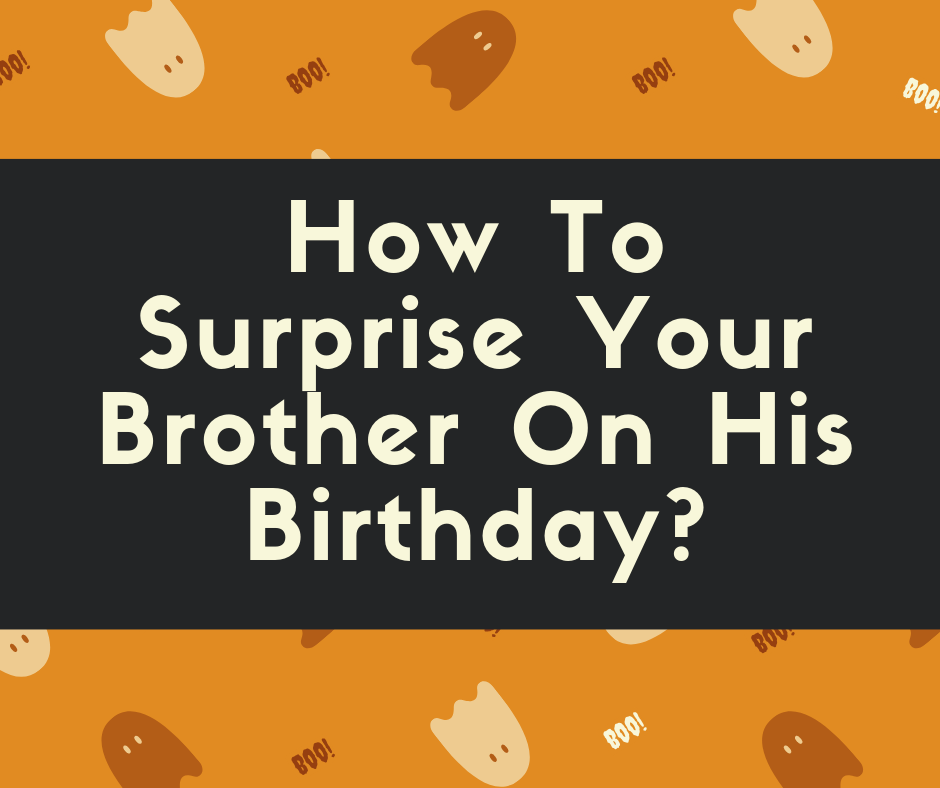 Do you know a creature named brother? What comes to your mind when you think about him? Probably childhood memories, and that too of fighting. But that is what sibling bond is, right?
Remember the time when you used to race from school bus to your home, just to occupy the television remote? Or when you had to run for your life when you purposely ate his favourite dish he had been hiding. But don't you agree that these memories become good memories as you grow up? Well, all thanks to your brother, who was always up to accompany you in all sorts of crazy shits.
Even I have an elder brother, and Though we fight like hell, still I can literally make you count infinite reasons why brother is the most important creature on earth. To name a few, He will always protect you, ALWAYS! (he has been doing it all his childhood, even if you were not talking terms and will continue to do so), he will recognize bad guys before you will, he will teach you tricks that no one else will, he will always be a great defender. All in all, he sure knows how to make you smile.
Well, dads get a fair share of importance for being the best guy in your life, but, I feel that fathers overshadow brothers. Personally, I feel that brothers should get more credit. You have spent more time with your brother than your father, and that makes your bond even stronger. So, when I talk about celebrating his birthday, don't you agree that it should be a special one?. Pointing out all the reason to love him just to convince you to put some extra efforts for his birthday. But that made me nostalgic. Now I need to order a birthday cake online for him and celebrate his pseudo birthday right now. If you are up to surprise him on his birthday, here are some tips for you.
Group Wishes
This idea is simple yet leaves the other person all surprised. As it is mostly clear from the title, its group wishes. All you need to do is, contact all his friends (i mean if he won't rip your heart away), including the ones who are far away and ask them to skype or video call him at the same time. If you are not much aware of his friends or cant find ways to contact them, you can use your cousins as your rescue. It works best if your brother lives someplace away.
Unplanned Road Trip
If your brother doesn't treat you like a slave of the house and will be okay to accompany you on a road trip with you, then go on for a road trip. You must be all wondering how will you do this without him getting a hint. Let me help you with this. Call all your favourite cousin ( i know, there are categories), arrange a car and tell your brother that you are in big trouble and call him for rescue. When he arrives, kidnap him from the spot, and don't tell him where you all are headed to.
Autographs
Well, you might have to make a herculean effort for this one, but if you can, arrange an autograph from his favourite celebrity or politician. Getting a personally signed autograph from the person he admires will really surprise him to the core. Now get down on some research work and find out whom does he idealizes the most. Your efforts can go in vain if you get the wrong autograph.
Surprising Gifts
Though this point is very common and I was avoiding it, but still added just in case your brother is a little bit inclined towards materialistic stuff. If that's the case, consider yourself lucky as it saved you from a brainstorming session. If he is a gadget freak (which most of the brothers are), purchase something he lacks in his gadget army and comes under your budget. No doubt that we all love receiving gifts, but be a little extra care that he should not get even a pinch of an idea that what are you planning to gift. It's a gift, that is the element of surprise in it.
Broadcasting
If you have the guts and are willing to do anything that it takes to surprise him, I have a very brilliant plan. Fix a broadcast birthday with on radio or what about an ad in a newspaper that wishes him in front of the whole city? Sounds crazy, right? But so are brothers.
I really want to list down so many more ideas that have been flooding my mind all this while but can't help it and go to go. Just want to remind that start his birthday by getting a midnight cake delivery and murder it as soon as the clock strikes twelve.