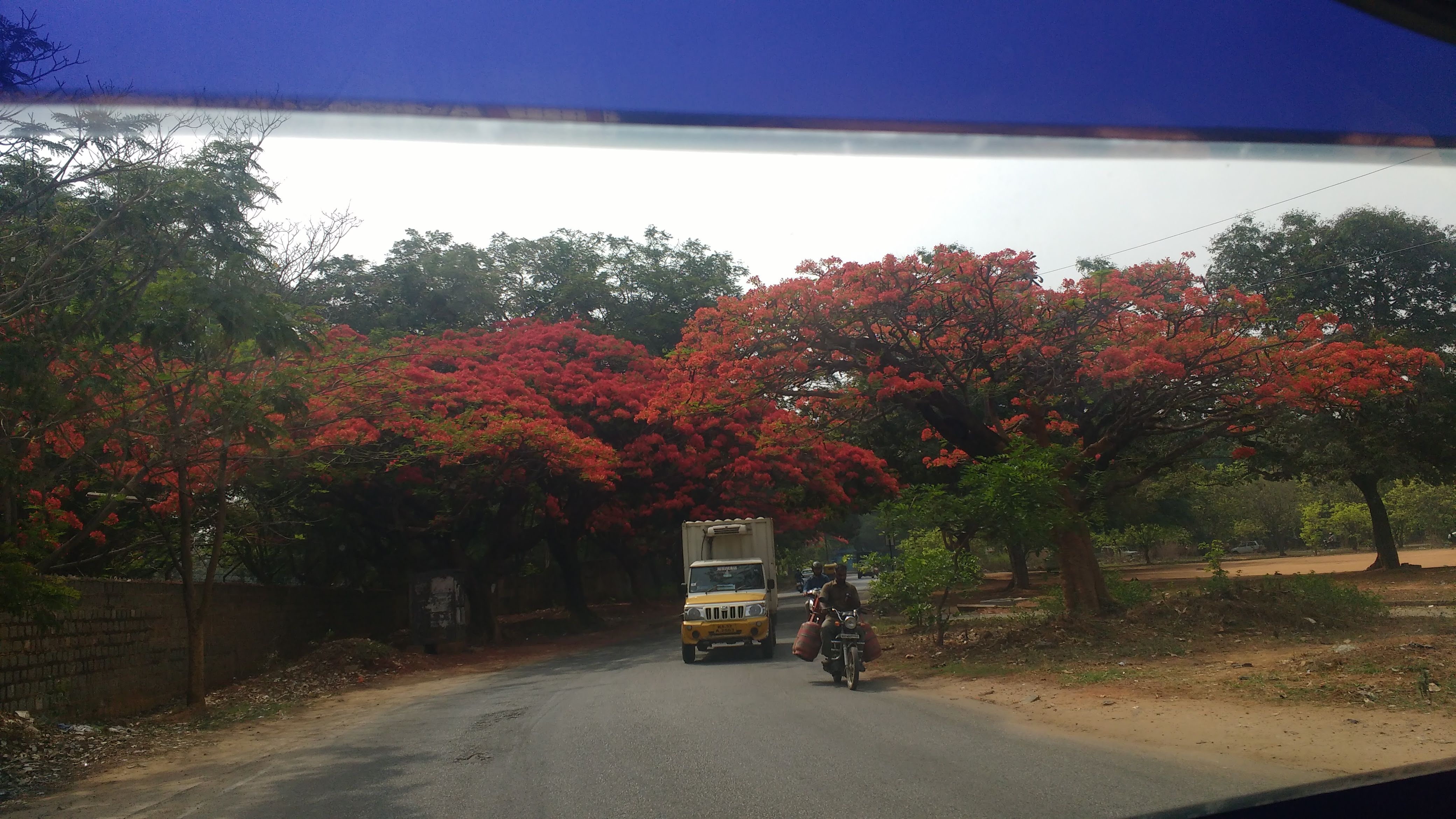 As Bengaluru is sizzling hot this summer, I am reminded of my old garden city of Bangalore which made my childhood heavenly and youth romantic and cool! Yes, Bangalore of 1960s-1970s was a sought-after summer get-away city! Can you believe that we Bangaloreans today are escaping from here towards the hills, mountains and forests to save our skin from the scorching sun?
Those days, my relatives from Madras (as Chennai was called then) and Bombay (as Mumbai was called then) used to visit us in Bangalore to spend their summer holidays or at least take a short break from the tortuous summers of their cities! They would wear sweaters and cover themselves with blankets during April/May, because nights used to get chilly and cold. They would look at us with awe, when we would walk around without sweaters in the early mornings!
Many roads in Bangalore were named after the trees that lined up on either side like coconut Avenue, Margosa Road, Sampige Road and so on! They were beautiful avenues and Bangaloreans loved their greenery more than anything. Thus, they were given preference and houses built without disturbing their growth, never mind if they occupied valuable space. Coconut trees, especially were considered Kalpavriksha and never chopped down. You could see (even today, there are a few houses like these) many houses which let the trees alone and built their window sadjas (sun-shades) or balconies around their trunks! Almost every house had a curry leaf tree, a couple of coconut trees, a lemon shrub, a tulasi plant and a parijatha tree, however small the site was. People were leading simple and contented lives in their small homes.
Friendship and hospitality were filled in everybody. Doors were always open to guests. There were group houses called vataras, where six to eight families lived in their small portions. They all lived like one family. Their neighbours would never mind them using the curry leaves from their trees or betel leaves or flowers from their creepers and plants. Early morning, people used to walk with a basket in hand and pick flowers for their daily prayers along their way. Nobody objected. Bigger houses which had the luxury of having bigger fruit-bearing trees like mango, guava and pomegranate, shared their yields with their neighbours generously.
I had never imagined that a city could undergo such drastic changes in such a short time and I would be witnessing the downfall of my beautiful Bangalore in my lifetime! Today, nobody wants trees! My family is hated by neighbours because we love trees and animals! 'Everything has a place for itself; trees should be grown in parks. Why along roads and inside compounds of residences? They cause nuisance', said one of my neighbours. How can trees in a park 200 metres away make the air around my house cool and fresh? Mounds of garbage of plastic, glass, tin and sanitary waste lie strewn around the city. Avenues look nude and pedestrians' lives have become tortuous in this hot summer. They have nowhere to go!
We were woken up with the musical chirps of varieties of birds those days but today, we can hardly sleep in the ugly din of traffic and kinds of machines, which go on till late night and begin early in the morning! My cute sparrows, which once entertained me on my balcony are gone forever!
I am hoping for some miracle to take place that can bring back all the beauty that Bangalore once boasted of! This may be like my dream to look slim, trim and beautiful, as I looked in my teenage, once again!