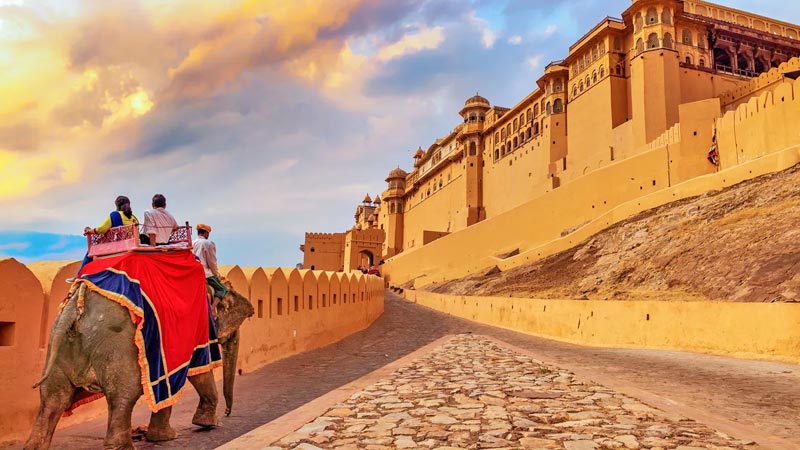 The real mystic land of Royal Rajputana rulers, beautiful palaces, majestic forts, & real-time sand dunes is one of the most visited tourist destinations in India. India's largest state in terms of area which is located on the western side of the country comprises of Great Indian Thar Desert & the ship of the desert-'Camel'.
With a lot to do, see, roam about & explore, it is much-to-do in Rajasthan, the incredible state in India.
Rajasthan is a perfect place for all those hardcore nomads who want to explore most of the Indian tradition, rich culture, the entire beauty of the country, India. So, are you also planning to visit the opulent heritage & real charm of Rajasthan this vacation?
Here are 7 travel tips to Rajasthan to make your visit, a comfortable life-long memorable journey.
1. Explore on Wheels
One can easily explore the real state of India on Wheels, Trains and through road trips. Although there is a point to rail connectivity to all major cities of Rajasthan yet the place is best experienced on a road trip.
2. Best time to visit
Have you packed your bags already?
Then, find the best time to visit Rajasthan as the place has an extremely hot & humid climate. Since summers are too hot to visit this majestic state so do avoid going at that time. Instead, find yourself lucky in the months of October to March as this is considered as the best time to visit the place because of cold & pleasant weather.
3. Cultural Hotspots
There are plenty of cultural shows & hotspots and to cite a few of them comes- Choki Dhani, Desert Safari Camps in Jaisalmer, Puppet shows & Rajasthani folk dances and songs, Bagore Ki Haveli and many others are a key attraction at these centers.
4. Explore offbeat places in Rajasthan
Not more than worth saying, the place has many offbeat places to visit for the first time travelers in Rajasthan. This royal Indian state offers various forts & museums, palaces & grandeur.
5. Wildlife in Rajasthan
Ranthambore National Park, Sariska Wildlife Sanctuary, Keoladeo Ghana National Park & Camel, Elephant Safari in Rajasthan forms a better place for animals' resilience against foreign invaders.
6. Delectable tasty cuisines
Whether you're on a road, rail trip or are within the streets of Rajasthan, the famous place has plenty of eating options to offer you. In addition to traditional food, you'll find plenty of tasty, delectable & mouth-watering dishes in almost each & every restaurant.
7. Accommodations in Rajasthan
The royal state of Rajasthan has a variety of staying options. There are also many accommodations in smaller Havelis & local homestays are also available in plenty for giving you a glimpse of the rich culture of Rajasthan. It is really a jewel in the crown of India!
These are 7 tips to keep in mind while traveling to Rajasthan. All these tips come handy while visiting this prestigious & glorious land. Thus, 'Rajasthan'- a must travel destination for all real nomads. Plan your stay accordingly.
So, next time plan to make a visit to Rajasthan with us. Till then, take good care of yourself & happy traveling!