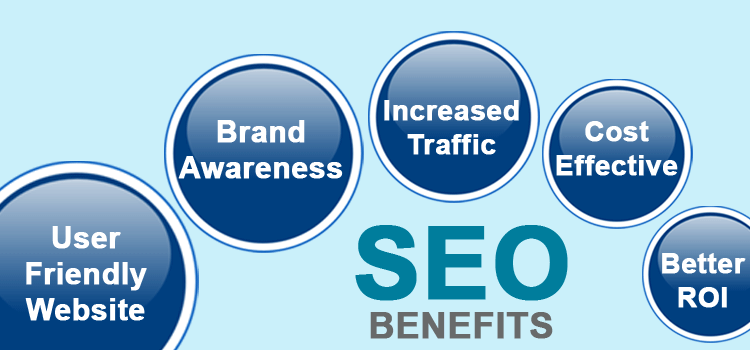 What is SEO?
The term SEO stands for Search Engine Optimization, which is the process to increase the quality and mainly the quantity of traffic of a website by increasing the total visibility. The thing that makes SEO different from SEM is that it improves the unpaid search results of web pages, while SEM requires real money to divert audience to a page.
Why SEO is important?
• ORGANIC RESULTS
Organic results are the most important part of a business's web page to determine its work and performance.
As we all know, Google owns the largest portion of the gigantic search market, which is around 75%. While the other competitors do contribute but they are too low for a company to compete against Google directly. So, it's clear-cut that Google is the leader in this gigantic search engine market and thus, it's guidelines are obviously very important.
Therefore, being highly visible as the most trusted resource, it is targeted by those who are specialized in SEO.
• BUILDING TRUST
The primary goal of any SEO expert is firstly to establish a secure and strong foundation block for a beautiful web page for a beautiful, clean, well organized and effective experience of the user which can be discoverable in any search engine that can win people's trust to the brand and its presence.
It is not an easy task, it takes a lot of efforts, commitments and most importantly, the patience to establish trust.
• LOCAL ENGAGEMENT
The recent rise in traffic coming from mobile since the launch of Jio in India, local search has become a thing. It has become an instrumental part of small and medium-sized businesses.
Since local SEO helps to optimize the digital presence of a brand in a specific area or region, it has become easy for the local people to find and engage with the brand and put a step closer to buy the brand's products.
Local SEO is done by experts by optimizing the brand's website, it's relevant contents, various listings, etc.
• BEING COST EFFECTIVE
Yes, it costs but it is relatively very cheap as compared to the marketing of websites, contents, etc.
It is indeed a great scheme that will pay off the brand in terms of increase in engagement and sales.
This is more like a business investment. Good SEO implementation will hold the business for a long time and it will only help the brand to get better with time.
• GETTING AS MUCH AS POSSIBLE
It's an open secret in the vast world of SEO that if your web page isn't on page 1 of any Search Engine, you're not getting enough engagements.
40% of all clicks happen in the first three search results, while the rest happens on the rest of page 1. Nobody is going to check page no. 2.
If you're not on the first page, you need to be because if you're not there, you're not earning anything.
While there are many other points on why SEO is important, I pointed out the most interesting ones.
One needs to remember one thing, no matter how much you work hard, you need to have the patience to eat the fruit of SEO.
If you do not have any knowledge of SEO, you can hire a Freelance SEO Expert to help you. There are many Affordable SEO Expert in Delhi.