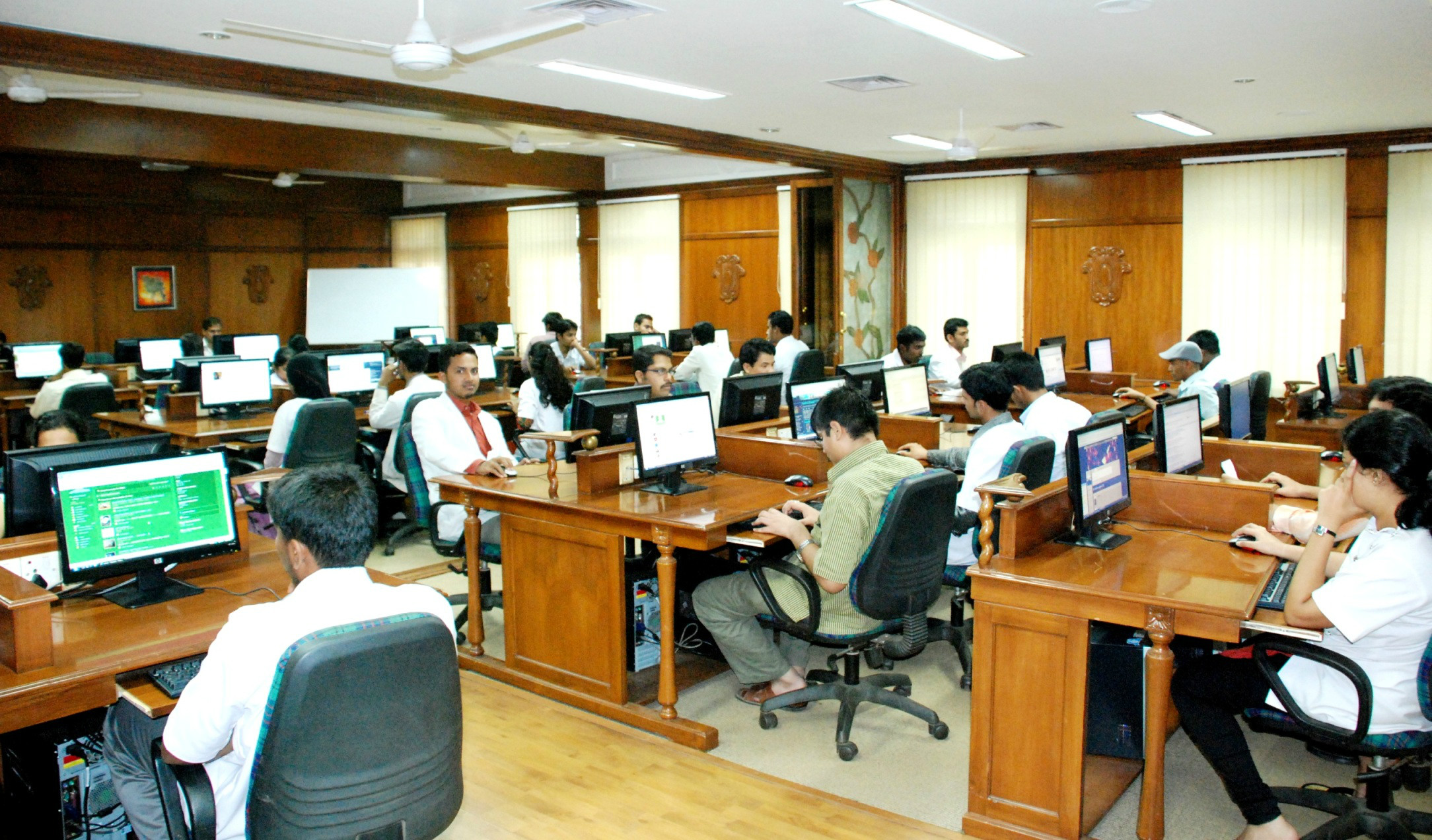 The 21st century is referred to as the'Information Era'.We have become techno savvy due to the advent of the cyber culture.We are in the digital era so we share information in the digital form.A modern library should be able to quench a reader's thirst for knowledge instantly at the click of the mouse. For this purpose we need digital libraries .
What are digital libraries: It is a collection of digitized and organized information which provides users with text,images,audio,video and methods of access and retrieval for selection,creation,organization,maintenance and sharing of collection.
Why we need these libraries- as users can access digital content irrespective of space and time.
They are easy to understand,there is multiple access to same information,there is information explosion,information retrieval, distance learning, huge storage capacity, access to online publication and low cost of technology.Digital libraries will provide efficient and qualitative services by collecting, organizing, storing, disseminating, retrieving and preserving the information in comparison to traditional libraries.
Having these digital libraries will-
Digital library will help in preservation of unique collections through digitization besides making information retrieval & delivery more comfortable.
Digital library will help access large amounts of information to users whenever and wherever they need it.
It will provide on-line access to historical and cultural documents whose existence is endangered due to physical decay.
It will provide resource discovery mechanisms that allow users to identify relevant or required resources and their locations.
It will help availability of various types of knowledge resource.
It will help to access national & international journals which are being published only in machine readable form.
It will support advance search and retrieval for letter access to information.
It will provide need based and retrospective search services to the users.
It will enable one to perform searches that are not possible manually.
It will support multimedia content along with text.
Digital library will enable students greater access to information.
It will help provide Network accessibility on intranet & internet.
Digital library will also provide facilities for resource sharing.
It will provide means to enrich the teaching – learning environment.
It will support user's friendly interface.
It is imperative to have digital libraries in the present electronic environment. Not only for meeting out current demands in India but also for establishing reputation at International level.
India can follow the example of setting a digital library like the Library of Congress in Washington D.C.
Library of Congress is the research library that serves United States Congress.It is the largest library in the world.It is the de-facto national library of United States. It was founded by John Adams on 24th April 1800.It is housed in three buildings on Capitol Hill in Washington D.C.
It also maintains the National-Audio-Visual-Conservation-Center in Culpeper,Virginia.The collections are universal.It includes materials from all parts of the world in 450 languages
It moved to Washington in 1800 from temporary national capitals in New York City and Philadelphia.Most of the original collection was destroyed in 1814 in the war of 1812. Its primary mission is to research inquiries made by members of the Congress,which they carry out through Congressional Research Service.It is open to the general public but under strict security.
It houses 38 million books and other printed material,3.6 million recordings,14 million photographs,5.5 million maps, 8.1 million pieces of sheet music and 70 million manuscripts.