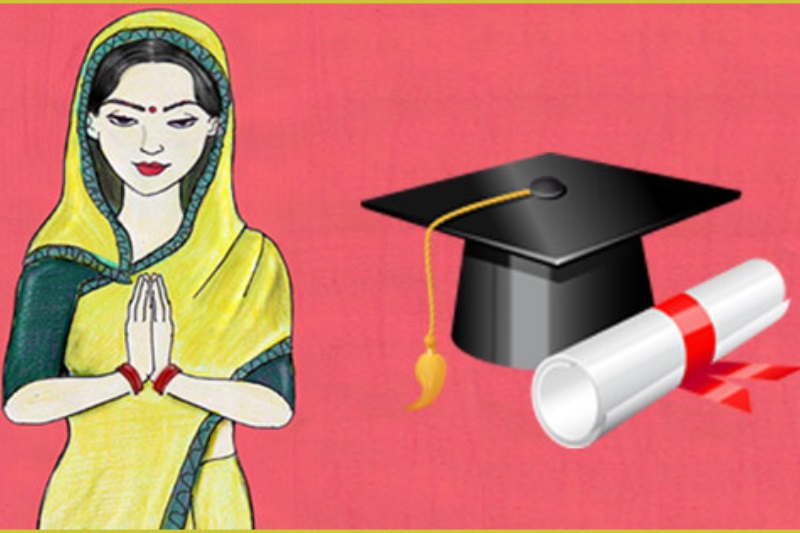 Hypocrisy is like a wolf in sheep's clothing, it runs in our blood. On one side, we reinforce a perception to brag infront of others that how benignant we are, but the authenticity lies in our mind. Recently launched "Adarsh bahu course" fits best here, founded by so called Barkatullah University. People's reaction to it is outrageously appalling. On one hand, people vocalize women empowerment and on the ther hand contrarily support such a deplorable course.
The people who were possessive about women empowerment 2-3 days back, are mocking at this course, and simply making memes and tagging their female friends while, some are calling it a nice initiative.
It's motive is to keep families intact. Is it only a woman's responsibility to keep a family intact? Is there no responsibility of the man or his folks? Separating a man from his aged parents is cruelty and for that crime a hindu man can divorce his spouse. But what would be the punishment for terminating her career & burying her dreams to look after the family? This sacrifice doesn't matter at all to some shameless people. They want to make their daughter-in-law a typical conservative Indian Housewife who to them is a perfect daughter-in-law, no matter how imperfect their prince charming is. And a huge round of applause to BU, for launching such a horrendous course. This shows the degree of hypocrisy in our education system and how conservative it is! On one hand, it teaches us the rights of women and on the other hand it teaches women how to treat her in-laws.
I believe that education is the qcore department in any country. This department should be insightful in imagination, sagacious in making judgment & most significantly adaptive to changes. Education can turn a wild creature into a sophisticated one, so we've got to choose wisely!