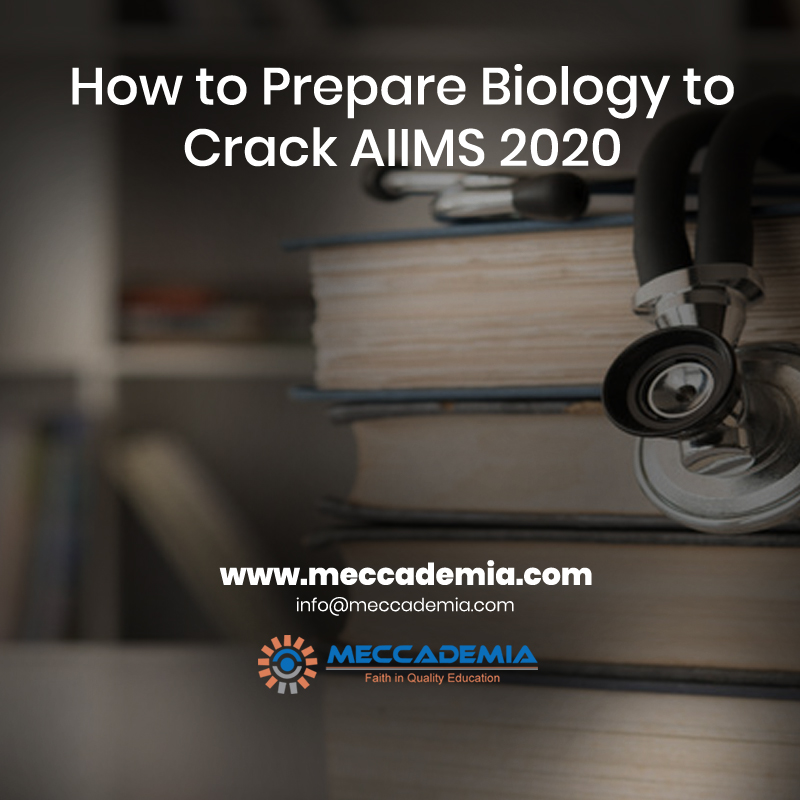 When it comes to cracking a medical exam to become a doctor, knowledge of biology should be strong enough. It is a prime subject where your knowledge is judged by evaluating the skills. It is one of the most important subjects where in-depth knowledge is required. Biology is all about remembered biological names, processes, and conclusions. If you have an interest in science, biology would the best subject. Let's know the key strategies to prepare biology to crack AIIMS 2020.
Start Preparation While in 10+2
Instead of preparing for the medical exam after 10+2, it is ideal to prepare for the test while pursuing the 11th. It will give you sufficient time to read and revise all the important topics. Each student has a different grabbing power. For some, one or two times revision is enough and others need to revise multiple times. According to experts, the more you revise the less time you may take to attempt questions because you are confident about the answer.
Inculcate Reading Habit
Biology is all about understanding a topic. When you understand the subject matter it will be not difficult to remember. There will be no space of confusion. So, take the time to read the chapter and understand each topic. Clear your doubts. Read the book of eminent authors. Preparation from the NCERT books is always a better idea. For example, when you reading the chapter 'Structural Organization in Animals and Plants', read each component carefully. evaluate the diagrams and understand the topic through practical classes.
Prepare from Self Notes
No matter how effective the notes of a coaching institute, it is better to prepare from your own notes that you have prepared after reading and understanding a chapter. The magic of self notes is that it takes less time to remember.
Join a Medical Coaching Institute
The best time to join a coaching institute is when you are on the 11th. You can leave the institute during your 12th to give adequate time to prepare for the final 10+2. Sometimes it is difficult to manage two different exams. It increases the pressure that causes stress among students. So, it will be better to join a coaching institute while pursuing the 11th. If you feel to get more guidance, join the institute right after your 12th final exam.
Clear Your Doubts
Understanding the concept of biology is necessary. You cannot leave a chapter until the whole concept of the following chapter is clear in your mind. If you have any doubt related to a particular topic, ask your teacher about it. Clear your doubts about the following topic and then jump to other topics. Don't give space for any doubt on a topic. That is how you can confidently answer a question.
Test Your Skills
Once you complete a topic, take your test. Create the environment of a real examination hall by setting alarm. An assessment of preparation is necessary. It will give you an idea of how well your preparation. Take tests monthly or weekly.
Learn more : Medical Coaching Institute