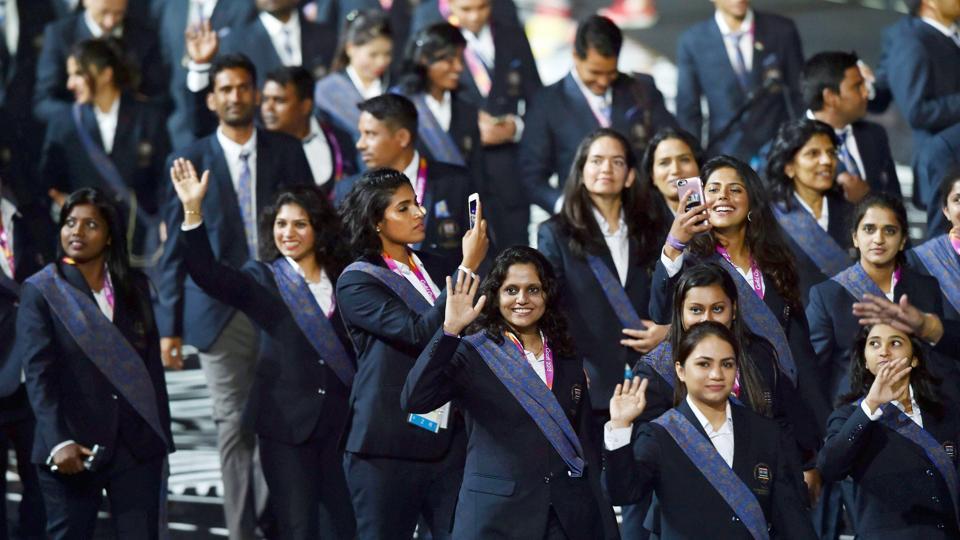 BADMINTON:
Kidambi Srikanth is all set to dethrone Viktor Axelsen to claim World No. 1 Spot in the BWF Rankings. Srikanth will become only the 2nd Indian to sit on top of the rankings. Saina Nehwal was first one to achieve this landmark when she topped the chart in March 2015. Srikanth, who defeated Malaysia veteran and world No. 6 Lee Chong Wei in India's mixed team gold medal win at the Commonwealth Games on Monday, will move to the top of rankings with 76,895 points. The Indian mixed team upset defending champions Malaysia 3-1 to win the CWG 2018 gold.
HOCKEY:
India defeated Malaysia 2-1 in a Pool B match of the men's hockey tournament at the 21st Commonwealth Games (CWG) on Tuesday. The Indian men's hockey team will look to finish on top of the group.
POWERLIFTING:
At the Carrara Sports and Leisure Centre, Sachin Chaudhary gave India its bronze medal in para powerlifting with an effort of 181kg in the men's heavyweight final. Chaudhary, who was banned for two years after failing a dope test in 2014. He had tested positive for the anabolic steroid methandienone and testosterone abuse in June that year. Without dwelling on his past, the lifter merely said he expects the medal to change things for good for him. He shared:
"In India, the Commonwealth Games is regarded as one of the most prestigious sporting events. This is a life-changing moment for me."
Pardeep Singh lifted a total of 352kg in Snatch plus Clean and Jerk (152+200) to clinch the silver medal in men's 105kg event. Vikas Thakur lifted 159kg in Snatch and 192kg in Clean and Jerk for a total weight of 351 kg to claim bronze in the 94kg Weightlifting event. Two of India's gold medals came through Sathish Sivalingam (77kg) and Venkat Rahul Ragala (85kg), both of whom were not 100 percent fit owing to a respective thigh and knee injuries but still managed to keep ahead of the competition. Sathish, the defending champion, lifted a total of 317kg and was so ahead of the competition that he forfeited his final clean and jerk lift.
The 25-year-old Sathish said:
"I had no hopes of winning a medal after I injured my thighs during the national championships while attempting 194kg in clean and jerk. It's a quadriceps problem, even now I am competing at less than ideal fitness but I am glad that was enough to get me a gold."
The 21-year-old Rahul, who is a Commonwealth Championships gold-medallist, lifted a total of 338kg (151kg+187kg) to finish on top. He shared his story:
"I had been weakened by a knee injury during the Commonwealth Championships last year. But the coaches supported me immensely to get this medal. I haven't been able to train that well."
What we can take from this:
All these athletes have worked out with all their heart and sinew to push their boundaries. Some face problems on the training level like the lack of facilities. Mary Kom has led an example for years. We all know the hardships she has gone through to be crowned a five-time world champion. Her Regional Boxing Foundation is a step by her to help young boxers and to not face the problems she had to in her career.
Others like powerlifters-Sathish Sivalingam and Venkat Rahul Ragala push over their injuries to represent the country on the world stage. With both not being 100% fit they truly powered through this contest. They showed character and the will to go beyond ordinary to make the nation proud.
Few believe that there is always a shot at redemption. Para athlete Sachin Chaudhary won bronze after being banned for two years for failing a drug test in 2014. He wasn't supported by the Indian Sports Authority for his past acts but he showed that there is always room for people to improve and it is upon us to choose the right path.
"There are always people who don't believe in you. Show them by your actions that they can!"
Some like go down in history for doing the impossible. With the example of the Indians Women Table Tennis team winning the maiden title for the country. Srikant Kidambi might very well be crowned the Men's Singles World No.1 during the course of the Games. Heena Sidhu had problems with a nerve in her firing hand but still beat the odds with the gold and also shattering the games record in the women's 25m pistol event.
Each athelete has his/her own tale to inspire each and every one of us to strive to follow their example. The silverware isn't the important part of a champions' journey but the arduous road they travelled to reach there. This reminds me of a dialogue from a famous movie:
"Safar Khoobsurat Hai Manzil Se Bhi"