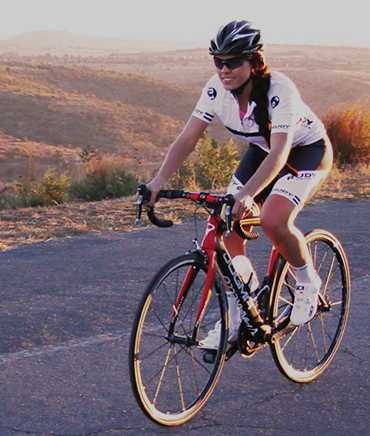 Rajasthan is a beautiful state located in the northern part of India. Known for its heritage and cultural diversity, Rajasthan has always been a favorite spot for tourists.
One of the best ways to explore a state like Rajasthan is to take bike tours. Bike tours have become a trend in the past few years and the majority of tourists are opting for it.
Here are the best places in Rajasthan for Biking tours.
Kumbhalgarh to Delwara Bike Tours
Through the farms and villages, the bike tour from Kumbhalgarh to Delwara will surely give you mesmerizing views and soothing experience. This biking tour covers an 80 kilometers long terrain and moderate path around the Aravali mountain range. While moving on this route you will come across many beautiful lakes, rivers, and temples. During this biking tour, you will come across many small villages and local markets. You will also get to interact with school children and tribal communities during this tour. Kumbhalgarh to Delwara is one of the best Bike Tours in Rajasthan.
Bike Tour in Udaipur
Bike tour in Udaipur is full of adventures and eye-pleasing views. The scenic beauty of Udaipur will surely give you an experience worth remembering for a lifetime. While biking in and around Udaipur you will come across make famous lakes like Pichola, Fatehsagar, Badi, etc. Udaipur is also famous for its Havelis and palaces like city palace and Monsoon palace Sajjangarh. While taking a bike tour in Udaipur, you will come across many points where you get a great view of these palaces. While touring you will also come across many small villages and tribal communities, which will give you a sneak peek into the lives of people living in rural India. This tour is best preferred during the morning time but if the weather is suitable it can also be taken in the evening.
Rural Bike Tour
What a better way than a biking tour to know the rural life in Rajasthan and get closer to it. The best places to take a rural bike tour in Rajasthan are around Udaipur city. The villages near Udaipur have a very rich cultural and natural diversity. Bike tours in these areas will show you a true picture of rural life in Rajasthan. People living in these villages mostly earn their livelihood by farming and cattle grazing. People here are very friendly and welcoming; you can interact with them and get to know about their agricultural practices.
Jodhpur to Udaipur Bike tour
Jodhpur to Udaipur bike tour is a multi-day bike tour full of adventures and eye-pleasing sights. This is a week-long tour which starts from blue city Jodhpur and ends in the city of lakes Udaipur. It is the best route for people looking for adventures in Rajasthan. This bike tour covers many historical places and religious shrines. During this week-long bike tour you will come across Kumbhalgarh, where you will get to see the famous Kumbhalgarh Fort; Ranakpur, where you will get to visit the famous Jain temples and experience amazing flora and fauna. In Kumbhalgarh and Ranakpur you can try trekking or visit farms, villages, and farms. The tour ends at the beautiful city Udaipur where you can go for sightseeing and boat rides.
Rajasthan is a beautiful state of India. You can explore it in a hundred different ways, but taking a biking tour is the best option. Nature Trail Rajasthan provides the best itineraries for taking a Bike tour in Rajasthan or Bike Tour in Udaipur.
Nature Trail Rajasthan is the leading adventure travel group known for offering unique travel itineraries such as trekking, hiking, biking and Bicycling in Udaipur, Rajasthan and nearby places. We are widely recognized for our unique tourism initiatives.
Contact -
Mail id - rktrail4@gmail.com
Call – 9829085265
Visit - Trekking in Udaipur
Address - Badi-Hawala Road, Badi, Udaipur - 313025, Rajasthan, India