Subscription business model usually deals with online recurring payments on a daily basis. For this purpose subscription management software is used. Regardless of the nature of products or services offered, recurring payments can be offered to customers. When it comes to recurring payments for small businesses, subscription management software has a lot to offer to companies who are functioning on a smaller level. There are many reasons why online recurring payments are beneficial for small businesses. First of all, consistent cash flow, better customer retention, improves the security of your data, flexible payment methods, and overall automated billing process.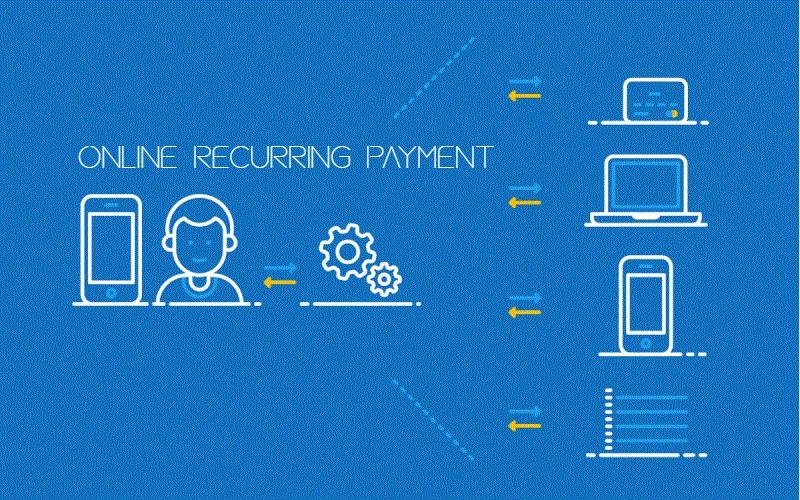 Many companies are concerned whether offering online recurring payments are ideal for them or not. Especially the subscription management software that is required to manage invoices and subscription might sound more expensive. Usually, when it comes to small businesses, there is no room for investing huge amounts of money on integrating or building in-house software. However, an ideal software does not require frequent upgrades or a lot of upkeep while it can be customized to suit your needs easily. Recurring payments for small businesses has worked really well for many businesses because it is adaptable and you do not have to pay for the features that are not useful for you. Not only ideal, as a company that offers products or services on a subscription basis, offering recurring payments makes daily functioning hassle-free.
Giver Your Customers Ease Of Recurring Payments
One of the major reasons why many small companies use online payments is to offer their customers a better buying experience. Once your customers have entered their billing information, their information is saved for recurring payments depending on their payment plan. This way your customers do not have to remember to make payments before their subscriptions are canceled. This creates a seamless flow of communication between you and your customers. With multiple payment methods and gateways, making online recurring payments is even easier. With a self-service portal, customers can also view their subscription history as well as upgrade/downgrade their subscription plans. This level of control enhances customer experience which is only possible with online recurring payments.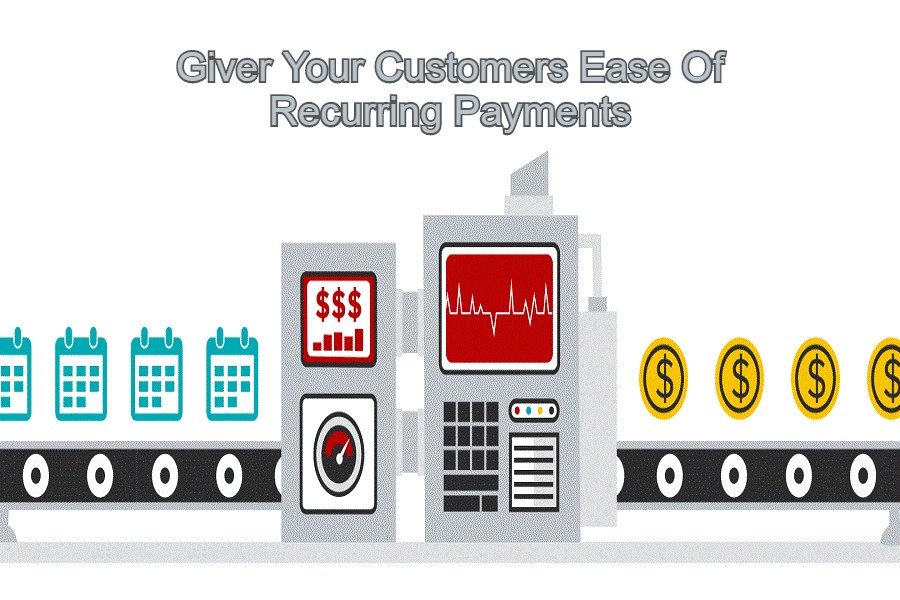 How Recurring Payments Help Companies Save Time and Money
Many small businesses, as discussed above are concerned with the costs of integrating recurring billing or subscription management software. Contrary to common belief, managing recurring payments is not costly but a worthy investment. When you are using a SaaS billing software, you are able to do more with the features as they are customize-able and easy to use. The team using this software to manage recurring payments will not require any professional training and assistance. Moreover, your customers will also have a good experience with the fast payment processing and billing process. Once invested, this software can also expand with your business with a few upgrades that do not require changes in the codes. All of these factors contribute to the cost-effectiveness of online recurring payments and billing software. Lastly, we have established above that cumbersome invoice generating process and tracking payments also require a lot of time, money and resources. But this software does your work for you.
Utilize Real-Time Reports and Analytics
Offering recurring payments for small business allows you to scale your business and keep track of business health on a daily basis. Thanks to an integrated subscription management software, you can get access to daily reports and analytics that indicate your consumer's buying behavior, upgrades/downgrades, as well as monthly recurring revenue. If you are aiming to expand in the future then real-time reports will help you make smarter business decisions. As a business, late or failed payments and having to chase customers to pay for them so you can gauge incoming revenue. That is why small enterprises are using online recurring payments so they can keep track of sales and investments more efficiently.
Better Business Productivity
Recurring payments for small business allows companies to improve their functions. This is made possible with an automated billing process, auto-saved client's billing information, and efficient payment tracking. When your teams do not have to take care of all these things they can focus on improving other aspects of business like marketing and customer service. Thanks to online recurring payments, small businesses can experience unprecedented business growth. For any business experiencing issues and lags in the payment process know that it has a direct impact on the entire business from bad customer experience and delays in revenue recognition. As a subscription business model, your entire business model relies on the efficiency of the payment and the entire billing process. Without online recurring payments, one cannot aim for business efficiency.
Now that we have established the ways in which small businesses can benefit from online recurring payments, it is important to also mention recurring billing software. This software will allow you to streamline your entire billing and payment collection process. With all of the aforementioned features combined, you can focus on building your business rather than being stuck in paperwork. If you are a small business that has not tapped into online payments then as an expert in billing software, SubscriptionFlow can offer assistance in making the right choice for your business.