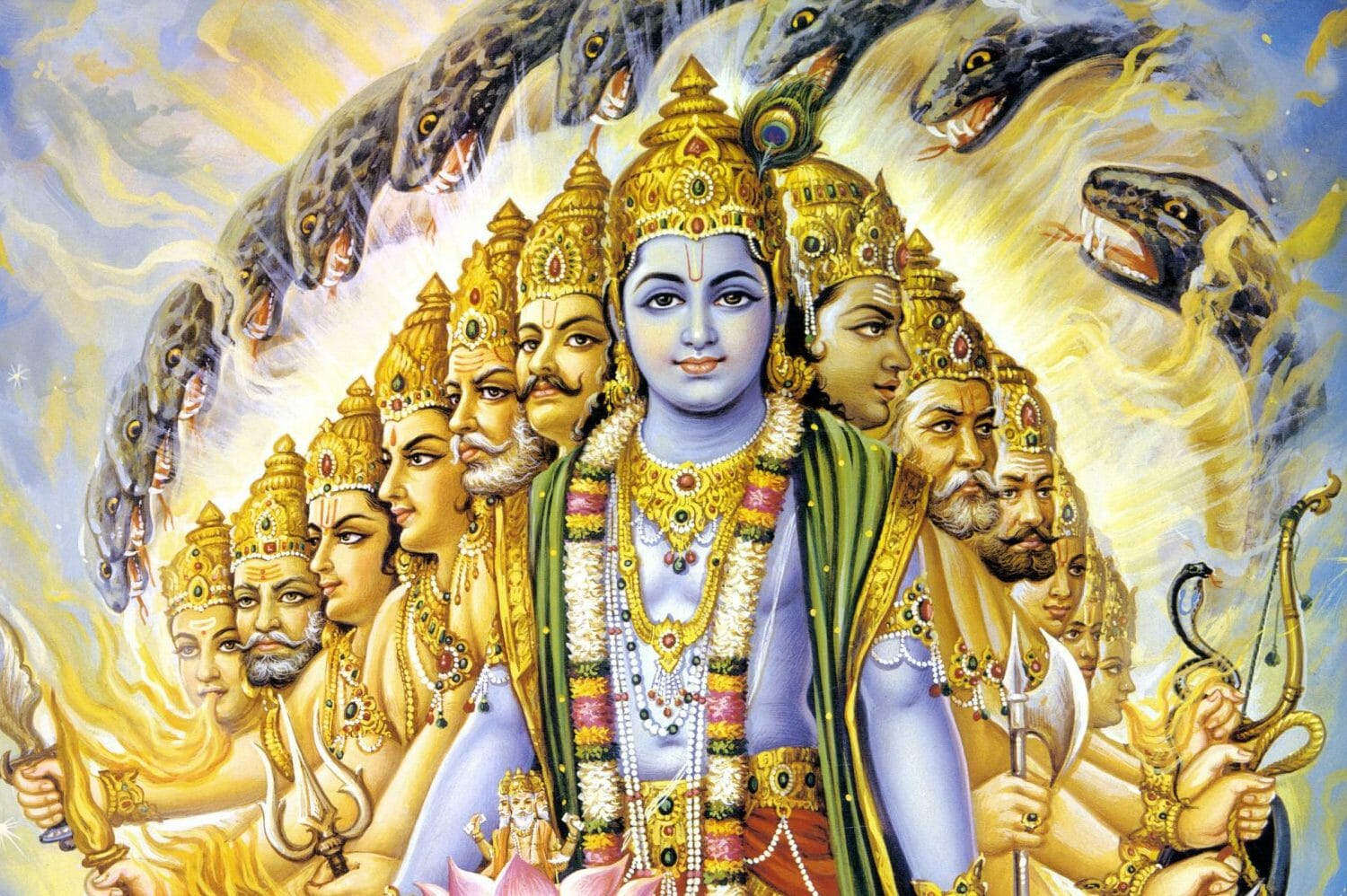 Pure Consciousness - In Gita Verse 2.55 The Supreme Personality of Godhead said: O Pārtha, when a man gives up all varieties of desire for sense gratification, which arise from mental concoction, and when his mind, thus purified, finds satisfaction in the self alone, then he is said to be in pure transcendental consciousness.
Krishna says very specifically that never imitate. The mind is an imitator, because imitation is very easy. To be someone is very difficult. To become someone is very easy - all that you need is to be a hypocrite, which is not much of a problem. Deep down you remain the same, but on the surface you go on painting yourself according to some image.
If you try to become a buddha, one thing is certain - you will not be able to become yourself. One thing only is certain - that you will not be yourself. And then follows the next thing: you can never be a buddha, because you are you and a buddha is buddha. If you try to become a buddha, you cannot be a buddha; at the most you can be an imitation - a plastic flower, not a real rose.
Mind wants to imitate, as if in imitation it is secure, no effort to be self-alert. Self-alertness means dropping the mind and coming back to your own home, who you are. This is transcendance.
Remember always that whatsoever is happening around you is rooted in the mind. Mind is always the cause. It is the projector, and outside there are only screens – you project yourself. If you feel it is ugly then change the mind. If you feel whatsoever comes from the mind is hellish and nightmarish, then drop the mind. Work with the mind, don't work with the screen; don't go on painting it and changing it. Work with the mind.
But there is one problem, because you think you are the mind. So how can you drop it? So you feel you can drop everything, change everything, repaint, redecorate, rearrange, but how can you drop yourself. That is the root of all trouble.
You are not the mind, you are beyond mind. You have become identified, that's true, but you are not the mind.
And this is the purpose of meditation: to give you small glimpses that you are not the mind. If even for a few moments the mind stops, you are still there! On the contrary, you are more, overflowing with being. When the mind stops it is as if a drainage which was continuously draining you has stopped. Suddenly you are overflowing with energy. You feel more!
If even for a single moment you become aware that the mind is not there but "I am," you have reached a deep core of truth. Then it will be easy to drop the mind. You are not the mind, otherwise how can you drop yourself? The identification has to be dropped first, then the mind can be dropped.
When all identity with the mind is dropped, when you are a watcher on the hills and the mind is left deep down in the darkness of the valleys, when you are on the sunlit peaks, just a pure witness, seeing, watching, but not getting identified with anything – good or bad, sinner or saint, this or that – in that witnessing all questions dissolve. The mind melts, evaporates. You are left as a pure being, just a pure existence – a breathing, a beating of the heart, utterly in the moment, no past, no future, hence no present either.
Krishna says - Mind is illusory – that which is not but appears to be, and appears so much that you think that you are the mind. Mind is maya, mind is just a dream, mind is just a projection…a soap bubble – nothing in it, but it appears like a soap bubble floating on a river. The sun is just rising, the rays penetrate the bubble; a rainbow is created and nothing is there in it. When you touch the bubble it is broken and everything disappears – the rainbow, the beauty – nothing is left. Only emptiness becomes one with the infinite emptiness. Just a wall was there, a bubble wall. Your mind is just a bubble wall – inside, your emptiness; outside, my emptiness. It is just a bubble: prick it, and the mind disappears. - This self emptiness is pure transcendental consciousness.