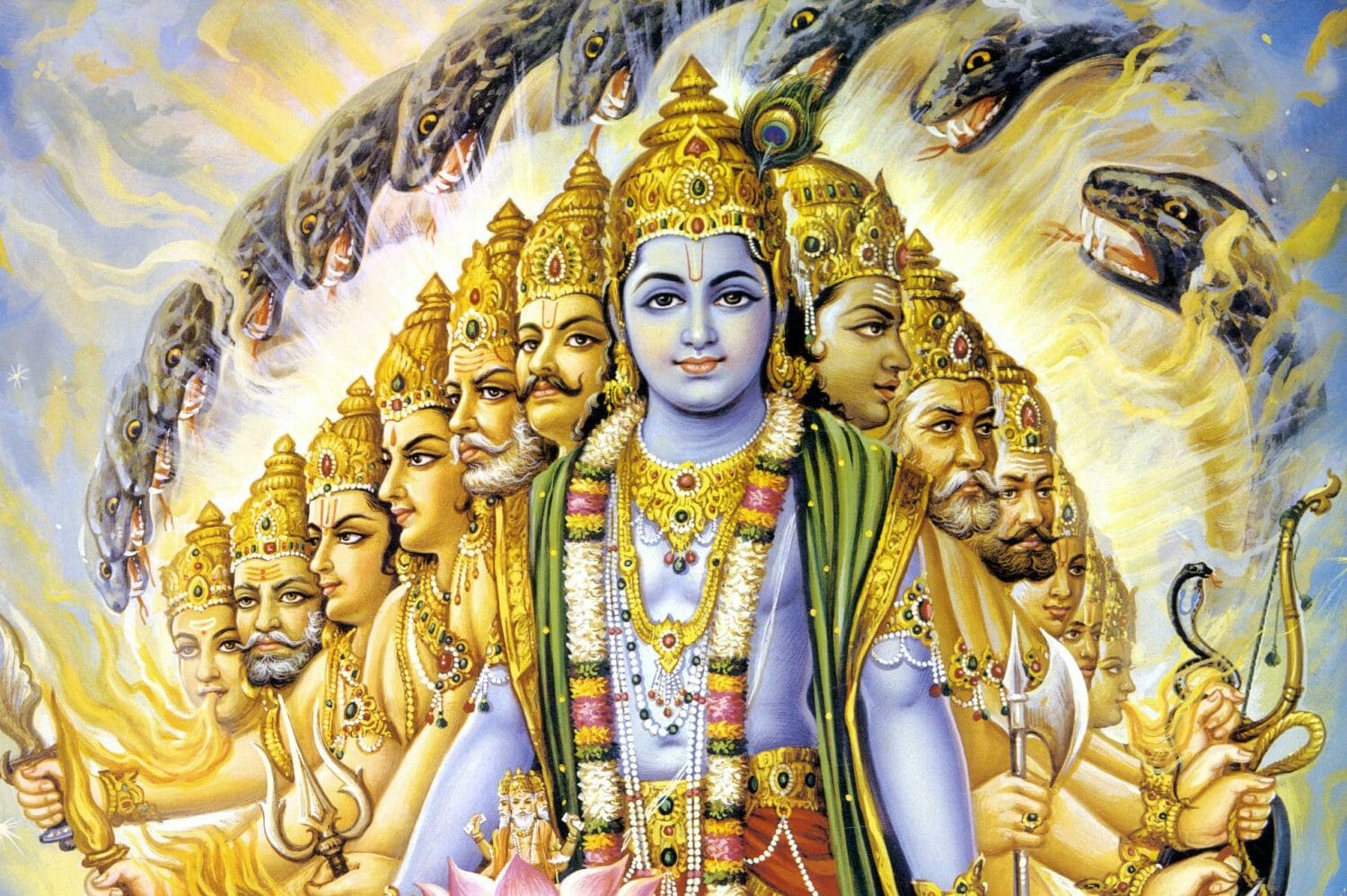 Fear Is Natural - In Gita Verse 2.40 In this endeavor there is no loss or diminution, and a little advancement on this path can protect one from the most dangerous type of fear.
When we act from our wisdom there is a lot of fear we will face. As Krishna says in this verse moving into unknown does not mean any loss or originality. Little courage will protect you from all the dangerous types of fear.
Don't follow your fear instinct, because that is going to make you a coward. It degrades your humanity. It is a humiliation imposed by yourself. Whenever you see some fear, go against it! A simple criterion: whenever you see there is fear, go against it and you will be always moving, growing, expanding, coming closer to the moment when ego simply drops – because its whole functioning is through fear. And the absence of the ego is enlightenment; it is not something plus.
"Just a simple principle: remember, anything that makes you afraid, fearful, is a clear indication of what you have to do. You have to do just the opposite. You are not to become a follower of fear, you have to fight your fears. The moment you decide to fight your fear, you are on the way towards enlightenment."
Fear is natural, guilt is a creation of the priests. Guilt is man-made. Fear is in-built, and it is very essential. Without fear you will not be able to survive at all. Fear is normal. It is because of fear that you will not put your hand in the fire. It is because of fear that you will walk to the right or to the left, whatsoever is the law of the country. It is because of fear that you will avoid poison. It is because of fear that when the truck driver sounds his horn, you run out of the way.
"If the child has no fear there is no possibility that he will ever survive. His fear is a life-protective measure. But because of this natural tendency to protect oneself…and nothing is wrong in it – you have the right to protect yourself. You have such a precious life to protect, and fear simply helps you. Fear is intelligence. Only idiots don't have fear, imbeciles don't have fear; hence you have to protect the idiots, otherwise they will burn themselves or they will jump out of a building, or they will go into the sea without knowing how to swim or they can eat a snake…or anything they can do!
Fear is intelligence – so when you see a snake crossing the path, you jump out of the way. It is not cowardly, it is simply intelligent. But there are two possibilities…
"Fear can become abnormal, it can become pathological. Then you are afraid of things of which there is no need to be afraid – although you can find arguments even for your abnormal fear. For example, somebody is afraid of going inside a house. Logically you cannot prove that he is wrong. He says, 'What is the guarantee that the house will not fall?'
Now, houses are known to fall so this house can also fall. People have been crushed by houses falling. Nobody can give an absolute guarantee that this house is not going to fall – an earthquake can happen…anything is possible! Another man is afraid – he cannot travel because there are train accidents. Somebody else is afraid – he cannot go into a car, there are car accidents. And somebody else is afraid of an airplane…
Fear can become abnormal, then it is pathology. And because of this possibility, priests have used it, politicians have used it. All kinds of oppressors have used it. They make it pathological, and then it becomes very simple to exploit you. The priest makes you afraid of hell. Just look in the scriptures – with what joy they depict all the tortures, with really great relish."
Krishna is saying right now because you have become pathological and abnormal due to the fear then everyone will use you, make a fool of you. And you will be busy with them. In the process you will not be able to deliver assignment of the universe. This happens very rarely , that such an assignment can be given by the universe. Unless you are ready you will not get it. If you will become unconscious then I don't know when such an opportunity will arise. It is advancement. Act.