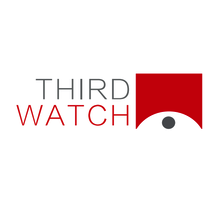 StoryMirror interviewed ThirdWatch and all about their venture. Here is what they have to say.
Q. Tell us about yourself and your background
ThirdWatch is about stopping fraud in digital transactions. We are avid e-commerce shoppers and has been shopping online since 2005 indiaplaza days when we used to order books online. Couple of years back I was trying to order TV for my Dad who lives in Greater Noida on one of the top 2 e-commerce sites of India however it was not taking the order despite being prepaid. When I ordered the same item to my Gurgaon address it came through. On digging deeper we found that fraud/abuse is a big problem in e-commerce and companies sometimes use broad rules like blocking certain pin codes/cities/states and/or international credit from ordering which affect genuine users part from fraudulent.
Given our experience in building big data mobile analytics system we felt confident that we can solve this problem by using Ai and big data hence started ThirdWatch in April 2016.

Q. What's is your business all about?
Our platform Mitra prevents fraud in digital, banking and e-commerce transactions in real time using AI. Our system captures 200+ parameters and flag every transaction in real time as red or green. It generates a risk score also which defines riskiness of the transaction.
By superimposing data from our own knowledge base and from third party databases we enhance the data captured from user transaction like zip code databases , ip address databases, mobile number validity databases. We also use micro models for address profiling, device signature, account profiling and velocity profiling. We capture the whole user behavior including the time taken to place order, the device user is using to order, ip address of user, location of order amongst others.
We are very stringent on data security and sign a strong NDA with our clients however we do use networks effects to multiply effectiveness of our platform by collating fraud patterns across the client base and inputting values in our ML algorithm for e.g. fraud rate of email domain, fraud rate or zip code, area and many more.

Q. How do you see yourself in next 5 years?
In near future we would expand to South East Asia, in long term we will expand into preventing other financial frauds including Insurance and fintech fraud.
Q. Message to your customers and viewers
For every customer, Thirdwatch has always been a profit centre and never a cost centre. E-Commerce companies can avail a free 2 months trial, and can actually validate the benefit we are offering themselves.
Q. Which are your main clients? What is the process of integrations? How successful have you been in controlling such fradulent cases in India for these companies?
Traction has been phenomenal since we launched, We are currently processing about 5000 transactions per day with a pipeline to reach 50000 transactions per day. Because of our NDA's and agreements with our client we will not be disclosing clients list, but we are working with two of the top10 E-commerce Companies of India
Q. What is the background of the founders? How big is the team?
Adarsh Jain (36) and Shashank Agarwal (28) came up with the idea of ThirdWatch and utilising Artificial Technology to prevent fraud in the e-commerce domain. A few years ago, Adarsh tried to buy a Television set from a leading e-commerce website from his father's residential address in Noida. The order was unsuccessful due to the location from which it was ordered. The same order could be processed, however, from his Gurgaon address.
The problem intrigued Adarsh and he started to research and find the root of this problem. He got to know about the problem e-commerce sellers face, relating to fraud and abuse by fraudulent sellers. Shashank and Adarsh have prior experience with technology solutions, with multiple patents and patent applications in their names individually. They thought of combining their efforts to come up with an all-in-one, smart solution for e-commerce platforms.
With a team of 10-15 people at such an early stage of ThirdWatch, the business is growing at a tremendous pace. More people will be on-boarded soon as and when the business expands to other cities and countries.
Q. Is your technology scalable to a level wherein it can be used in govt offices or banks? If yes, please give the details on when do you plan on expanding there.
Currently, ThirdWatch enables e-commerce businesses to prevent fraud and abuses they come across in form of promo code abuses, chargeback frauds, RTOs, Cash on Delivery frauds, identity frauds, and much more.
ThirdWatch's AI- Mitra can be definitely used by Government agencies and banks to detect fraudulent users and block risky transactions. With regards to banks, Mitra can be easily employed to detect fraudulent credit/debit card payments, fake users, multiple accounts held by users to make fraudulent transactions, etc.
Mitra can also be useful in the Digital India and Cashless society initiatives undertaken by our Government. There are numerous websites and apps that enable us to transfer money, complete e-KYC, file returns, etc. However, the risks associated with these apps are similar to the risks faced by e-commerce sellers.
With AI, detecting and preventing fraud for the Government and Banks is easily plausible!
Q. Data security being the Crux in today's internet era, how do you ensure maintaining that?
ThirdWatch ensures complete security of the data provided by our clients with its strict Non-Disclosure Policies and Security Measures. The data provided is only used for analysing it and highlighting the transaction into 'risky' and 'fake' transactions. The security parameters are never compromised, and we maintain unmitigated security standards for the data we receive from our clients.
Social Media Handles -
Facebook - https://www.facebook.com/thirdwatchai/
LinkedIn - https://www.linkedin.com/company/thirdwatch-data-pvt-ltd/
Twitter - https://twitter.com/thirdwatchai
G+ - https://plus.google.com/u/0/b/110280512617140226197/110280512617140226197
Youtube - https://www.youtube.com/channel/UCWWWl8h50-w5xuek0GtUEKQ