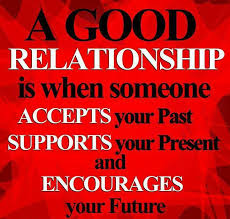 It was just yesterday I bumped into my school mate Reema and I was awe stricken by her glowing looks,oozing confidence and above all, her oomph.I was meeting her after three decades.I recalled her as a tally,lanky,gangly girl coming from a disturbed household.Her parents had separated at a young age and her mother had brought up Reema and her two siblings single handed.She was a teacher and with her modest income she managed to educate them well.But Reema lacked self-confidence and self-esteem.She was never the ambitious kind and after school I lost touch with her.Seeing her transformation was amazing and I wanted to know how it had been possible.She invited me for coffee at Starbucks.
Over hot cups of latte and cookies we went down memory lane.While doing her graduation she fell for an army captain who had befriended her at her friend's party.Both were head over heels in love but getting hitched was a tough task.He was a South Indian and she a North Indian and the boy's mother wanted him to marry in their caste.The captain wanted to elope but then she introspected and felt it was more infatuation than love.She broke her relationship.While battling these inner demons she got an epiphany to join the hospitality industry after her graduation.
She procured admission for a hotel management course in Goa.Here again she was having accomodation problems.At this juncture her uncle came to her aid, by sending his friend's son a naval officer based in Goa to help her out.They both gelled well and he became her local guardian.Soon the friendship turned to love and both started confiding in each other.The naval officer had a crush on a family friend's daughter but she regarded him as an elder brother.He had become depressed and Reema confided about her ex-flame.Once they knew each other's past they were comfortable and soon tied the knot.Both belonged to different castes but their liberal families gave them the green signal.
Both started life on a happy note and soon became parents to a girl whom they named after the husband's first crush.Soon a son followed and they were a happy family.But Reema's ex found her whereabouts and without intimation landed at her house.Her husband instead of shunting him out ,cordially welcomed him.He wasn't averse to the idea of Reema maintaining a healthy relationship as the captain too was married.Reema's husband invited the wife too and the four gelled well. Reema on her part became sociable with her hubby's first crush who too was married and the couple's honesty,loyalty helped in the amalgamation of six people.Maturity and magnanimity can do wonders for a relationship.
The husband can be called an epitome of magnanimity .Communication is the key to a successful relationship.His love and understanding had transformed her.The relationship dynamics between a couple is all about love and trust and Reema's story should be emulated by young and old.Today relationships break up at the drop off a hat.