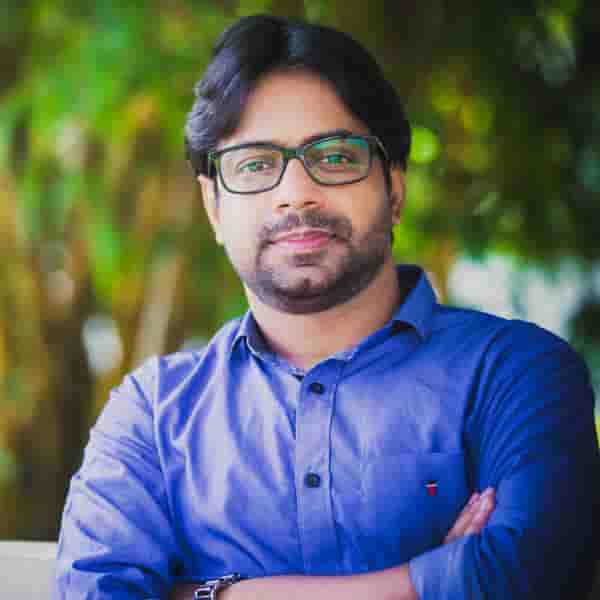 Prabhat Ranjan is a Hindi novelist from Bihar. He entered the writing scene with his debut
novel With You; Without You in the winter of 2017 and since the launch of his debut novel,
his popularity as an author has only reached new heights.

A less talkative person, Prabhat Ranjan comes from a family with a political background and
his father is a senior politician. An engineer by profession, Prabhat has been writing short
stories and poems way before he finally decided to enter the field of writing formally with a
full-length fiction. Nevertheless, as an engineer, Prabhat did not let himself be aloof of
literature - he is a serious reader as well as a serious author and he wants to contribute
more and more with his pen.
Already finished his second novel, Prabhat Ranjan's writing style is very different from otherfiction writers out there. He has uniqueness! His writings are not only meant to create abestselling fiction; he has his purposes in every word he writes. Even with the first novel,which subsequently became a bestseller, he had a very good message to deliver to the reading audience. The novel is not only about love and friendship, it is also about the depths of relationships. With You; Without You shares a message with the readers that the need of family and the need of good company in life can never be substituted with anything!

To put things in a better perspective, Prabhat is from that old school of writers with his
imagination not limited to a certain theme or story. He does write with the purpose but he
does not limit himself to write only the moral stories which seem like a preacher's sermon;
his stories do have the elements which make them contemporary and offer the young
readers something to relate to.

In developing characters, Prabhat does have a speciality! In his first novel, he has proved to
the readers as well as to critics that his characterisation is unique and he gives ample
opportunity to his characters to converse, indulge, move on and eventually change. In the
very first novel, his character Nishind has impressed the readers a lot. The character of
Nishind is designed in such a way that readers know he might be doing something wrong
but instead of denouncing his acts, readers develop a kind of sympathy for him. This is the
beauty of his character. Another character that impresses the readers is of Rashmi Desai -
an independent working woman who braves the bad relations of her parents and the wrong
deeds of her friends but still manages to fulfil her dreams and reach the heights that she has
imagined for herself in the very childhood.

In the terms of plot construction, nonetheless, the readers can surely expect something
better only. As the author has himself admitted in many of his interviews, With You;
Without You was just a staircase that he has used for himself to write something bigger - his
upcoming story, Priyanka - A Pakistani Girl. Therefore, the plot in his first novel does not
impress as does his story or his characterisation. Still, his plot is there to certainly be called
good and it helps the construct of the novel; it surely holds the story and the characters
together but can certainly be improved to betterment.

Putting Prabhat Ranjan's entry into Hindi literature in a larger perspective certainly gives the
readers something new as a concept of Hindi literature. More and more young and energetic writers are coming who are willing to write in Hindi and offer the readers the works which deal with the issues other authors, in the past, did not wish to write. Prabhat's dealing with the issues like sex, love, divorce, family issues in vivid perspective is certainly new and encouraging for the overall contemporary Hindi literature. One can certainly argue that there were the authors who wrote on all these issues, but one must remember that they did not write as freely as the modern authors are doing. And it is certainly very good because of the modern readers want to read everything!


And to conclude the contribution of Prabhat to Hindi literature and his current one, WIth
You; Without You, it can safely be said that he has a long road to go. Only after two of three
more of his works, a person will be in better position to judge him as an author and evaluate
his skills at writing. Nonetheless, assumptions can certainly be made based on his novel
which has already been published and has become a bestseller! The debutants who become
bestsellers certainly require a scrutiny and one similar attempt has been made here. We
hope that we will soon have another book by Prabhat Ranjan to read!