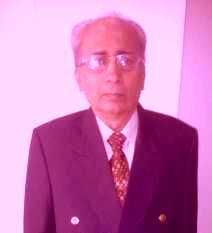 TRUMP'S PACE – TALK OF THE WORLD
Mr. Donald John Trump needs American America, in the US. The entire world is watching US new policies & political strategies and some reforms. Will Trump pace remains the same as per the election promise?
Will Trump weigh equal in Business Administration and Political Administration?
Trump and his coterie, trump card will trump him to success to reach the winning post?
Is Trump going hard held?
Can Trump keeping his election promise? What is his foreign policy?
What is his political strategy?
Can Trump be successful in leading the Member Countries of United Nations?
What is the benefit to US by banning entry of few countries citizens into US?
How US will benefit with this ban on few countries, of course for certain fixed period.
How Indo-American relations will go a long way in Trade, Business, Science & Technology, Education, Tourism, Agriculture and Technology Development & Aerospace and more particularly in employment sector including IT software development field?
How is India government going to manage MoUs/Tie-ups and Agreements made earlier during the Term of US ex-president Mr. Barrack Obama.
How is Indian economy prevailing over US new economic policy on India?
What would be the impacts of US new policies with regard to socio-economic-political and other Trade & Business policies especially with India government?
What about Indian people settled at US?
Will there be any impact on their green card or their properties & business?
How will Indians cope up at US with US new Presidential directive orders?
How IT sector plumb with US new Trade & Business policy & strategy?
Is IT sector employees jobs guaranteed at US?
What is the US and India governments policy & strategy on Trade, Business m Employment and Education?
Are the Indian Citizens at US worried a lot? Will there be any implications on people staying at US without proper documentation?
Will there be any impact on citizens having dual citizenship (US and India)?
How India government looks and views into this dual citizenship.
What are the mixed reactions of Indians working at US?
What are the reactions of Indian students studying higher education at US?
Are US recent policies & strategies related to US internal related problems or linked to diplomatic related problems on Immigration, Employment and Business & Trade issues? Wait & see the developments.
------------------
Mantri Pragada Markandeyulu
twitter.com/@mrkndyl68
Email: mrkndyl@gmail.com /
+91-9951038802 / +91-8186945103 /
Hyderabad – Telangana State – INDIA