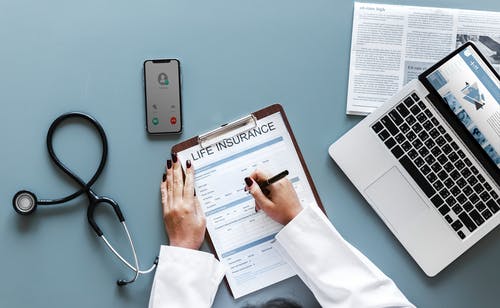 Healthcare companies based in the US are required to diligently perform the medical billing and medical coding procedures. Highest level of accuracy needs to be maintained to ensure that proper medical claims can be filed to the medical insurance companies operating in America. BPO companies have the experience of providing both of these services to various healthcare companies and have helped them tremendously in streamlining their entire healthcare functions. Such robust and precise services are bound to generate satisfied customers and patients who stay loyal to a medical company.
What Do We Understand By Medical Coding & Medical Billing Services?
Medical Coding Services
Medical coding refers to the crucial process of conversion of vital medical information into alphanumeric codes which are universal in nature. The medical information includes diagnosis and treatments performed, the facilities offered, tests performed, medications granted, etc. The medical coding outsourcing companies have been in great demand in the last couple of years as they provide professional coding services. Such companies are known for highly accurate and timely delivery of medical codes.
Medical Billing Services
The practice of medical billing is a highly popular practice in the United States. The process is used to send medical claims to medical insurance companies in order to receive timely payments for the services rendered by a medical firm. Healthcare organizations across the US have looked for medical billing outsourcing services to raise timely and appropriate claims.
Medical Coding & Medical Billing Errors & How To Avoid Them?
Wrong Patient ID Number
Every patient that visits a medical institution and avails any medical facility receives a unique patient ID number. Once they avail a medical facility from the hospitals or clinics, they also receive a unique insurance identification number. All these numbers are highly unique and every patient has a separate one. The outsourcing companies have a robust team of agents who ensure that the ID numbers are entered in the most accurate manner. They use the latest technology to scan the relevant documents and ID numbers to avoid the possibility of any mistake.
Transposing Of Digits
Just like entering the wrong patient ID can have disastrous affect on both the patient and the medical company. Transposing of digits can lead to highly severe errors and problems for a medical company of any size. Just a simple and clueless switch of two numbers can result in denial of claims submitted to the medical insurance companies for reimbursements. No medical company can afford to make this happen and as a result look to seek the medical coding and medical billing services of an experienced outsourcing firm. The transposing of digits happen while the professionals have to enter crucial patient demographic information like date of birth, etc.
Invalid Medical procedure Codes
Diagnosis and medical procedure codes are both updated on annual basis and communicated to the respective medical authorities. So it's highly likely that sooner or later one of the codes that a medical company normally bills is disapproved by the medical insurance company and rejected as being invalid. If a company bills with an invalid code, it will definitely get denied and might lead to potential loss or the medical company might be asked to send another claim with the correct information. The outsourcing companies always keep themselves updated regarding the latest trends and updates in the medical coding arena and this helps them to avoid any major coding errors and mistakes.