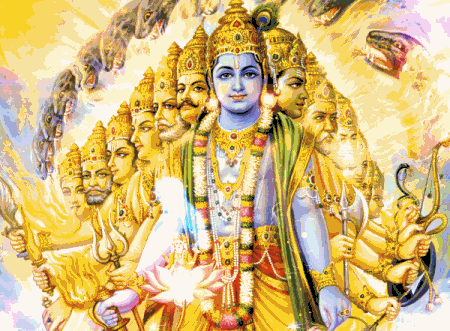 Take Charge - In Gita Verse 2.31 Considering your specific duty as a kṣatriya, you should know that there is no better engagement for you than fighting on religious principles; and so there is no need for hesitation.
Krishna is a person who lives into this world and taking all the responsibility - social and spiritual.
What he says when we take birth we have social responsibility to fulfill. With the maturity, means through subjectivity.
If he will not fight this war then may be for few years all these people will live but the message of the universe cannot be delivered. So all the future generations will know that how to run away from responsibility.
You don´t understand even the meaning of the word responsibility. The society has been so cunning. It has destroyed our most beautiful words, given them distorted meanings. Ordinarily in your dictionaries "responsibility" means duty, doing things the way you are expected to do them by your parents, by your teachers, by your priests, by your politicians, by somebody else.
Your responsibility is to fulfill the demands made upon you by your elders and your society. If you act accordingly, you are a responsible person; if you act on your own ― individually ― then you are an irresponsible person. And your fear is: in acting spontaneously, here and now, there is a danger ― you may start acting individually. What will happen to your responsibility?
The fact is that "responsibility", the very word, has to be broken into two words. It means "response ability". And response is possible only if you are spontaneous, here and now. Response means that your attention, your awareness, your consciousness, is totally here and now, in the present. So whatever happens, you respond with your whole being. It is not a question of being in tune with somebody else, some holy scripture, or some holy idiot. It simply means to be in tune with the present moment.
This ability to respond is responsibility.
Responsibility is existence, responsibility gives you being:
Responsibility is existence, responsibility gives you being. If you go on throwing responsibility onto someone else — it is the Devil who is creating misery and it is God who becomes Christ, becomes Mohammed, becomes Mahavira, and takes you out of the misery — then what are you doing? You seem to be just like a football — on one side is the Devil, on one side is God and you are being kicked from this side to that. Enough! You simply say, 'Enough! I am not going to allow myself to be kicked any more.'
Are you a football? Claim responsibility.
Right now Krishna says that not only Pandava but society has also suffered from the dictatorship of Duryodhana. Now you must take charge of your life and life of citizens of hastinapur.
Take the responsibility into your own hands, it is your life. So do whatsoever you like to do, act, never do anything that you don't like to do. If you have to suffer for it, suffer, but don't do it; do only that which is demand of the present moment. If you have to suffer for it, suffer for it. One has to pay the price for everything; nothing is free in life. Then that is the price.
If you fulfill your duty as kṣatriya, even if the whole world condemns it, good! let them condemn. You accept that consequence because that's your assignment of the universe so, it is worth it.
This act of your responsibility will make the whole society courageous and insightful that living life under dictatorship of some one is not worth. Take charge and fight for it.