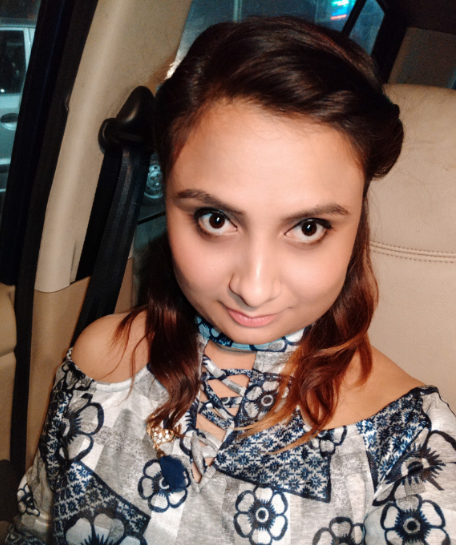 Please give details about your initial education and forming years of life.
I have done my schooling from Diamond Jubilee High School, Hyderabad. I completed my Intermediate from Sri Chaitanya Junior Kalasala and graduated from Chillies Balaji Institute of Technology. I am now working with Dell EMC, as a sales account manager.
How did you get interested in literature? What inspired you to write?
I was good at writing since school days. I had won many Essay writing competitions. But at that I didn't realize that it was not only a curriculum but a passion. After few years when Facebook was highly used, I started sharing my views and thoughts which were liked by people. With motivation from these likes, I started writing more and more.
What difficulties did you have to face with respect to literary work?
Time management is very difficult. But, passion for writing is something which drives me crazy. Making the content that will catch people's eyes is a challenging task. I always try different writing styles to make people get interest in reading what I write
What is your view about the present day literary work?
Present day literature has become a fashion. Everyday content has to be something new, something sexy. It has to be something jazzy. A writer has to look at all the views that audience would take. Sometimes, a writer has to be very careful in terms of what they write on scenarios where they mention about religion, caste, sex, etc, as it could cause controversies.
Do you think that the emergence of digital and social media has given a new opportunity to creative writers?
Yes, now a days you hardly find anything in papers. Only few traditional people would like a hard copy. Everything is web based. It is easier to share the content and also get the reviews within short span.
Please tell us something about your literary work.
I usually write content from real time lessons that happens with me or with people around me. I share it so that others can learn from it. I wrote contents related to current happenings. I can ink anything, which defines the meaning of my name, pINKal.
What was your first literary work and how was it published?
I used to post on Facebook, so that's the first platform from where I had got multiple opportunities.
How many ways literature can contribute to society in future?
I guess it can contribute to a level that it can make world a better place.
Where do you see yourself after 5 years in the literary world?
I would love to see myself at a place where even though I don't get fame and money, but at least one person should come and tell me that you inspired me.
What ways would you suggest to build a community for poets?
I guess we have many poets around the world, social media is the way to get along to work together.
What message would you like to give to aspiring new writers?
Keep writing, it must just be a brick that you could start with, you will one day end up building a wall.
How was your experience of writing on StoryMirror?
Initially when I started writing, I was criticized by lot of people around me. But, that's not what I cared for. I cared about how can I write more. May be people around me where not interested in reading. So, I was looking for a platform where I could find genuine readers. StoryMirror is that platform.
Would you like to say something about StoryMirror?
A good initiative, it's not a platform which just allows you to write and read, it inspires and motivates you at the same time. I believe that this is the uniqueness that makes StoryMirror the best of all the writing platforms. I am very thankful to StoryMirror. I promise to keep writing.
Here is the link to read my content https://storymirror.com/profile/jmkupuvb/pinkal-kothiya/stories