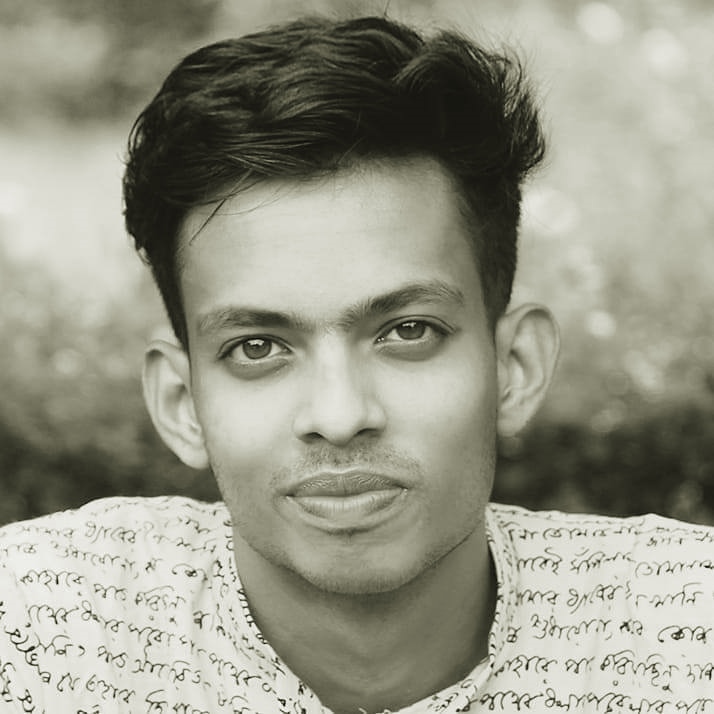 Ankur Mazumder (Born: 5 July 1997) is an Indian Bengali language writer. He was born in Chinsurah town of Hooghly district. Mainly focusing on the speculative poem. Mazumder is best known for his poetry Andhakarer Ghunpoka.
Early life and career
He did schooling from Hooghly Collegiate School. After passing Matriculation he admitted to Engineering, to do Vocational Higher Secondary. Then, he admitted Calcutta University, to do a Certificate course on Graduation. While he was doing the course, He imagine a image of nature, named- 'Pother Parimiti'. That was the first work he did for his Poems. After imagine the dream, he thought to write a poetry book about the imagination. Then, he introduced so many other imaginations into it. After that, so many poems and imaginations are made by him. After leaving Engineering, he did his graduation in Bengali Literature. He is also a Computer teacher. During Engineering course he teaches many students and written so many poems too.
Many poems by him has been published in magazines like, Kabita Kutir, Sabdosanko, Akhar Sanglap, Iti Ittadi, Noy No Sahitya Para Len, Mrttika etc.
In 2018, his debut book Pather Parimiti published by Barnik Prakashon and became one of the bestselling book of that house. Later in that year, his poetry Ahamikar Adhay published by Barta Prakashan and generated rave reviews from critics and public. That book also received News Bengal Excellence Award 2019- 20 from the popular news channel 24x7newsbengal.com. His third book Koyekti Kathgolap o Kichu Kothalap published in 2020.
Apart from writing, he is also a computer Engineer and editor of Mrittika Prakashan & Kabita Kutir Magazine.
Personal life
Born to Ashok Mazumder and Kanak Mazumder, he belongs to a Bengali middle class family in Chinsurah. He is the youngest son of his parents with two sister.
He dedicated his first two books to his Family.