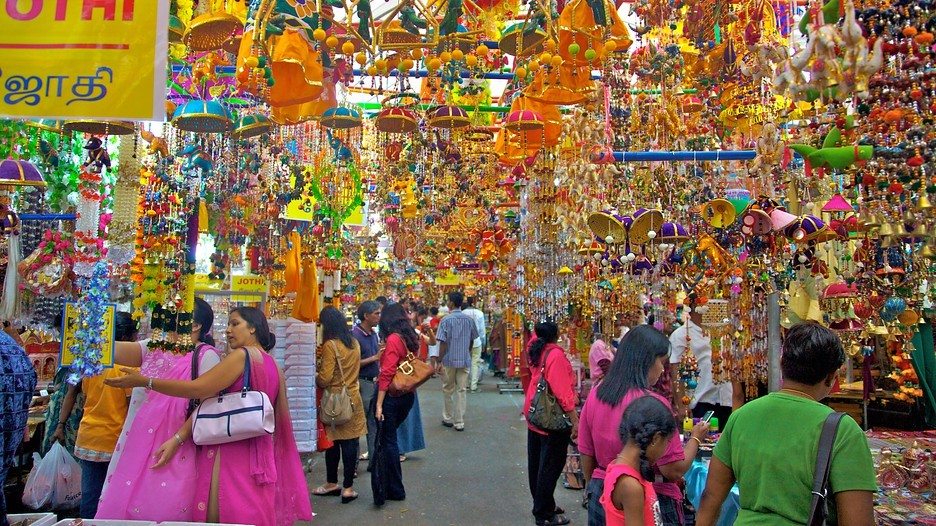 Visiting an Indian market for the first time can be overwhelming. Yes, bazaars in India is unlike any other in the world. Bustling with vendors amusing selling techniques, crowded with people, encapsulated with a vast variety of items, everywhere you look, you will find something intriguing. From antique artifacts to handicrafts, ornaments, jewelry, clothing, art, decor, utensils, electronics and more, markets in India provide a shopping experience like no other. As amazing as these markets are, there are some very crucial aspects that a first-time visitor needs to understand before venturing into them.
If you are not careful, you will most possibly find yourself in a puddle buying yourself a fake item, losing money upon something that really isn't that expensive, or if bad luck strikes even losing what you own. So, here are some points that will help you make the best out of your trip to any of the bazaars in India.
1. Don't Take Vendors For Their Word
While shoppers and local vendors in any Indian market can be very helpful towards tourists, they are also very passionate about their business. They will narrate legends and tales of the product. Be it a candle or an ornament they sell, they will encapsulate you in their grasping selling techniques and give you strong reasons why their jewelry, cloth, or a home decor item can bring an abundance of happiness, pleasure, and positivity in your life. Ultimately, you will find yourself trapped in their carefully knitted web. So, don't go by their story, look at the product, see how it feels, and only if you like it buy it, else move on.
2. Move On
If you are an emotional person, bazaars in India can get into your veins. Either you will be angry, or you will tear up but eventually buy whatever they are selling. In other words, if you look at something and skip it, someone from the store may follow you for a distance just to convince you to buy the product, some even start walking with you just so that in the end, you will surrender and buy. If something like this happens with you, ask them politely to stop following, tell them you don't want the product, and if they start following you tell them you feel uncomfortable and that even if they chase you throughout the market, you won't buy their product. Don't be intimidated or emotional vendors in the local markets of Indian are very passionate.
3. Forgot your way, don't worry
Chain of shops all filled to the brim with customers, small gullies leading everywhere, and on top of everything, the noisy vendors, it is without a doubt a fact that you will find yourself lost in Indian Market. If something like this happens, don't rely on Google Maps or a phone call, approach the person next to you or a shop and ask them where you want to go, they will guide you. If they find that you are troubled, they might even walk with you up till that place or take their vehicles out and drop you if it's too far. Don't be scared if something like this happens to you. Just say Thank you and move on.
4. Know What You Want
Walking the Indian markets with an open mind is a good thing, but not always. If you are looking for something valuable, something that's unique, you might not just find it right away. Knowing what you want is an excellent way to start your shopping experience. Look for the product, enquire with not one but several vendors, take pictures, learn as much as you can about the product from the vendors, and then finally make a decision. Don't let any vendor overshadow you. Choose what you want from where you feel is the best.
5 You Have Got To Bargain
If you don't know how to bargain, Indian markets will be tough on you. A pen for you can go in thousands while the next customer would win it for a few hundred. Most of the shops quote up to double what they would sell. So, if some vendor quotes a dramatic figure don't hesitate to give them back with an incredibly low number. They come down, you go a little up and finally you meet midway. That's how it's done.
Now, it's your chance to shine. Pack your bags and venture into an experience like never before, visit Indian markets. Whatever the outdone, doesn't matter if you buy something or nothing, you will have a lot of fun. Again, don't get trapped in words, bargain, and take care of your belongings. Happy Shopping!
Read More: https://indiarag.com/2020/08/12/10-traditional-dishes-of-assamese-food-to-try/