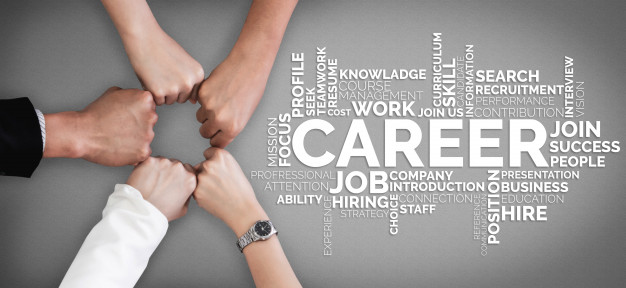 According to studies, it has been found that 1 in 4 employees in India lost their jobs, and the worst might be yet to come.
COVID-19 has made life tough, and the majority of people are facing different problems every day. While business owners are worried over demand and supply, other salaried-professionals are facing salary-cuts, delayed salaries, payments and bans on bonuses and increments. Or worse, job losses.
A study by the Centre for Monitoring Indian Economy (CMIE) shows that one in four employees in India lost their jobs in just last two months because of coronavirus. Hence, finding jobs in such uncertain situations for new-graduates is highly challenging. According to the survey by BridgeLabz, 90% of graduate job seekers feel that apart from domain knowledge, they should have soft skills such as business communication in order to get jobs. If you have completed your graduation recently and you also think that you should have additional skills apart from domain skills and knowledge, there is no shortage of career oriented program that offers excellent training programs for graduates.
Thanks to HCL, HCL First Careers training program is available to offer assured jobs for tech and non-tech graduates. This training program focuses at new college graduate students who are looking for the right first step for their global career in Technology and IT services. This training program also focuses on practical skills that are much needed for today's generation to be successful in the first job. Candidates of HCL First Careers will learn about technical and personality development skills. The most important thing is that candidates will get training from IT industry experts who will help them to develop themselves personally and professionally to become successful in their lives.
One of the most attractive elements of this training is that it focuses on practical application for all-round success. It offers graduate students an assured job even in this pandemic. There are several Non-Engineering and Engineering Job Opportunities available to perform different job roles, including Analyst, Cloud Computing, Cyber Security, Data Engineer, Developer, Engineering Services, Security Engineering, and Full-Stack. To join this training program, you have to go through the selection process, including Registration, Online Counselling, Online Aptitude Test, and Online Interview.
In addition to the same, you should have completed your graduation with B.E/B.Tech/B.Sc/ BCA/B.VOC/MCA/M.Sc. (CS/IT)/MS. Also, you should have scored 65% and above marks in your class XII, Graduation or Post Graduation. Your passing year should be 2017, 2018, 2019, or 2020. If you meet all these requirements, you are eligible for the HCL First Careers. Keep in mind that this is a six-month training program, including the first three months of virtual training and the next three months of professional practice term at HCL Technologies. This is a fee-based training program available for graduates. It will be conducted by HCL Training and Staffing Services. Moreover, the deployment post successful completion of this training will occur with HCL Technologies.
The most important factors about HCL First Careers training program is that all candidates will get an attractive stipend every month during their training program. Once the training is completed, candidates will get a good amount of salary to become financially independent. What's more? If you find this training program interesting, simply join without any second thought. Enroll yourself in HCL First Career and take your skills and knowledge to the next level!