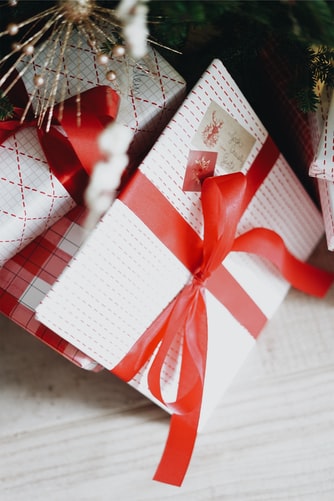 Diwali, a festival of light, is a much-awaited and cherished Hindu festival. It is celebrated in India for ages. The custom had been given to generation after generation with lots of respect and care to the same. Diwali is commemorated in either October or November and late Ashwin and before Kartik month as per the Hindu calendar. It is a five-day festival that brings along a lot of joy, happiness, and enthusiasm. Various regions of India celebrate this festival in their customary ways. However, the importance and the pleasure of the celebration are the same all over India and abroad. These presents hold a favorable value and consequently need to be chosen and given with a lot of care. Besides markets and malls, the internet these days provides many options of Diwali crackers and gifts to choose from.
Everybody likes this festival, whether child or old because there is a custom of exchanging Diwali's gifts after the traditional pooja. Earlier, people bought other items like sweets, clothes, etc. However, as per time, the type of gifts has changed hugely. There are modernized gifts available in the shops. They are very attractive, useful, and easy to gift and send anywhere globally.
Diwali gift hampers-
You can now buy Diwali gift hampers and Diwali gift baskets, which includes a couple of gift items. You can also choose your choice gifts and customize the same and send it with blooms for Diwali.
Diwali pooja-
Diwali pooja thali is also accessible in the market in different shapes and sizes. It is adorned with all the required material for the pooja.
Diwali Decoration-
Everybody is fond of decorating their homes and offices on Diwali so that you can buy fresh blooms, petals, etc. from online. You can also get Diwali decoration from online florists from online at a low price. You can improve the decoration with designer candles, diyas, lanterns, etc.
Chocolate Boxes-
When it comes to Diwali gift ideas, chocolates are almost as popular as sweets, especially since they are less likely to be degraded or unhygienic.
Wall Hangings-
Another popular gift idea on the festival of lights is the different types of wall hangings and paintings that the markets are flooded with.
Diwali Lamps-
Specially designed Diwali lamps can enhance any home's beauty, so it makes a perfect gift choice for the festive occasion.
Gift Vouchers/Hampers-
Many mega stores and branded shops offer gift hampers and vouchers that can be presented as gift items to friends and family.
Crackers-
Do you know lighting lamps and fire-crackers have a scientific reason behind them for the Diwali celebration? With the end of the rainy season, in waterlogged places, many insects, including mosquitoes, are born. The smoke and fire from lamps and crackers destroy these insects and disinfects and keep the atmosphere bugs free.
Natural sweeteners-
How about gifting your dear one some natural sweeteners, as a healthy change from the usual gifting items. Natural sweeteners will make it appropriate not just for someone who has diabetes or suffering from hypertension, but also for someone struggling from obesity. There is now no need to rethink for anyone to give their favorite dishes just because the giftee has diabetes.
Natural sweeteners significantly enhance sugar and keep one healthful, even as a sweet tooth's cravings are satiated. The body stays supple, health improves holistically, and if anyone in the family has diabetes, these can work wonders for him.
Greeting cards-
Greeting cards are the right present all year round. Greeting cards go along with many other gifts, so stocking up on greeting cards is just the right thing. It may so happen that greeting cards may be expensive to purchase when the occasion like Diwali or Christmas is near but maybe cheaper during other times. Stocking a few in advance is just the right idea. Sometimes, greeting cards are put up on discount during a sale, so it could mean that you could be purchasing a set of Diwali cards earlier during the year.
A Religious Idol -
Almost everyone who observes Diwali very well knows the significance of worshipping and prayers during this time. Every Diwali, everyone purchases an idol of Lord Ganesha and Goddess Laxmi to complete worshipping to them. This year, instead of your family member buying it, you give it to them instead. It surely will be a gesture from your end. With lots of variety available in the market like plastic and earthen idols, stone sculpture, carved wood figurines, metal statues, etc., you will have no difficulty in finding your perfect choice.
Those who don't feel good in a busy area can buy Diwali gifts delivery in Noida, items such as sweets, dry fruits with crackers, Diya, and many others. to your companions and family members. You can also buy flowers from the website. You can send online Diwali gifts with greeting cards anywhere and abroad online. If you want an unusual gift, you can buy special Diwali cakes, which are made without eggs, for Diwali.