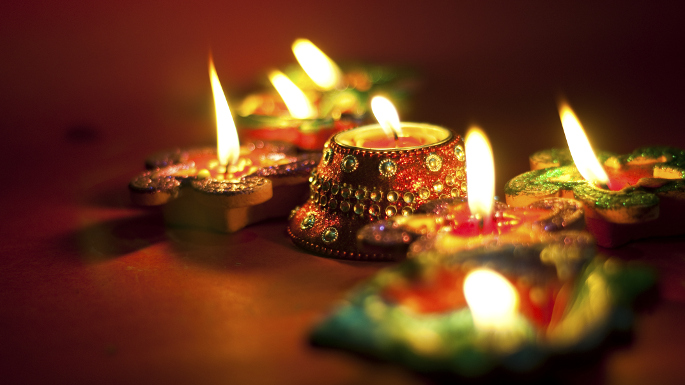 Have you already started preparing for the festive season? By festive I mean the chain of festivals like Dussehra, Diwali and Bhai Dooj. If not, then you better buck up because the festive season isn't going to wait for anyone. And before you know, Ravan would be long gone and Lord Rama will be back home soon.
Diwali is an important Indian festival. So, are you ready for the diwali parties that will take over the town on the eve of Diwali? Naughty or nice, everyone likes a diwali party, right? But a diwali party need not always be loud music, alcohol, and crazy dancing. A party is something that consists of fun activities, and everyone enjoys it. For some families, diwali is the only time to get together and celebrate. So, they prefer buying and exchanging best diwali gifts for their loved ones instead of dancing the night away. The main objective of the celebration is to make diwali a memorable one that you will cherish for years.
If you want to make diwali celebration fun but want to ditch the usual high end diwali party, then you have come to the right place. The list consists of ideas to celebrate this amazing festival if you are willing to try something different this year. Read on for some fun and easy diwali party ideas to make it memorable when you are out of movies to watch. You might start a new tradition that might change the idea of a diwali celebration forever.
Guess that song
If you are inviting your friends and family over your place, then you need to plan some activities to keep them entertained as well. For that, games are the best option. Games like guessing the movie songs will surely keep everyone entertained and make their brains work a little. The guessing game is best to break the ice between people who don't know each other. Divide the people present there into two or three teams, then make the teams write down the correct song after you play the songs and tunes. After listening to each tune, you must keep your answers ready to keep track of scores as to which team guessed most of the songs.
Neighborhood decorating party
Because decorations are one of the main parts of this festival. You decorate your house and others do the same, but what about the neighbourhood? decorating the house with fairy lights, and decorating everything around to make it look like a fairy land is the whole idea of diwali. Decorations bring in festive vibes, and that is what our next idea of having fun is - decorating neighborhood parties. No, I'm not asking you to go on a decoration spree all by yourself. It's a party, so you need to invite all the neighbors to this decorating party. You can do it a night before diwali eve, after a cozy brunch, which by the way, you can ask everyone to prepare a dish, and then afterward, you all can get down to the decoration part. This might not sound as fun as it actually is, but trust me, such gatherings are much more fun than the actual parties.
Give to the needy
This diwali , if you want to do something that will make you feel happy, then this time, when you order diwali gifts online, buy something useful for the needy. Now there are many ways to do that. Either you can purchase stuff like blankets and socks and distribute to the poor as winter will be approaching, or you can collect the stuff from your neighbors and friends and then donate that stuff. You can even organize a party where you and your guests make crafty stuff for people at the old age home. So, do you like the party idea that benefits the poor?
Brunch is always fun
Another great idea to celebrate the diwali festival in full festive mode while relaxing and sitting back at home. A brunch party idea is always best if you like a subtle celebration and even better if you want to make some memories with your pals. Decide a theme of the brunch and of course, the menu well in advance. Take some recipe inspirations and make your guests feel like home. Chatting the day away sounds like an ideal celebration of this festival. You can even invite people from work who could not visit their homes in the festive season. It will be a really heartwarming gesture.
These were some unique party ideas to celebrate diwali that you can try this time. Who said that celebrations at home are always boring. With ideas like these, you can make them fun and memorable, as well. Go ahead and amaze everyone with such ideas.