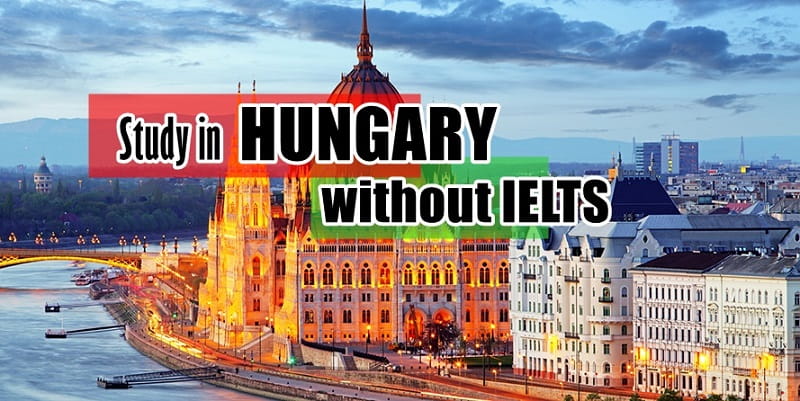 Hungary is one of the most beautiful countries in central Europe. It is famous for tourism; however, it is also the hottest destination for higher education among international students. A vast range of institutes offers admissions in various programs without IELTS, which is one of the main reasons for its popularity.
Pakistan has one of the largest youth populations in the world. The youth is quite enthusiastic about pursuing higher education abroad and contribute to the progress of the country. Countries offering study programs without IELTS are a major attraction for them, which appeals them towards Hungary.
A great majority of Pakistani students seek the services of education consultants in Islamabad to secure their admission to Hungarian institutes. They select the best institutes and programs with the help of experts, which increases their acceptance opportunities.
This article will share the details of some of the most popular study programs in Hungary, offering admission for the 2020 term without IELTS.
Top 4 Educational Courses to Study in Hungary without IELTS
Hungary is a famous educational destination because it has one of the best quality of education. Moreover, international students get the opportunity of exploring European countries without visa complications if they have one for studying in Hungary.
The following are some of the study programs open for international students without IELTS in Hungary.
1. Chemical and Mechanical Engineering
Engineering programs are among the widely offered study program in Hungary. Every other university offers some engineering programs. The quality of education is also according to the standards of international rankings.
You can pursue a master's program in chemical or mechanical engineering without the complication of IELTS in Hungary. You can also pursue civil engineering, computer engineering, or aerospace engineering, keeping in view your interests.
2. Agricultural Water Management Engineering
The agriculture industry is one of the main economic contributors in Pakistan. The technology has advanced this functioning of this industry. Studying agriculture-related programs is crucial for Pakistani youth to ensure the economic growth of the country.
So, you can take admission in the Agriculture Water Management Engineering program in Hungary, which does not require IELTS. You'll be able to resolve the water management issues of Pakistan, which is significantly impacting the agriculture sector.
3. International Economy and Business
After a decade long fight against terrorism, the economy of Pakistani is finally claiming its position at the international level. You also have the responsibility of contributing to it. There will be no better opportunity of doing this than studying the international economy and business in Hungary.
It will help you study the practices of the western world and apply them to your country. So, do not waste time thinking too much and pursue a business degree in Hungary without the condition of passing IELTS first.
4. Classical Musical Performance
Music is one of the greatest passions of South Asian youth. If you are also enthusiastic about it, you should pursue it professionally. However, before that, polishing your skills will not be a bad idea. You can pursue a master's degree in classical musical performance in hungry.
You can hire the services of education consultant to shortlist the institutes and secure your admission, while you focus on your practice to impress your new teachers.
Are you more interested in humanities programs?
You should always pursue your interests as far as study and profession are concerned. There are a number of educational institutes which offer a variety of humanity programs, like social psychology, social work, etc. you can find the best institute and program with the help of experts. You have the opportunity of securing your admission in the 2020 terms without requiring IELTS.
So, consults the best experts now to finalize your program, institute, and follow your dreams of studying while exploring the world.