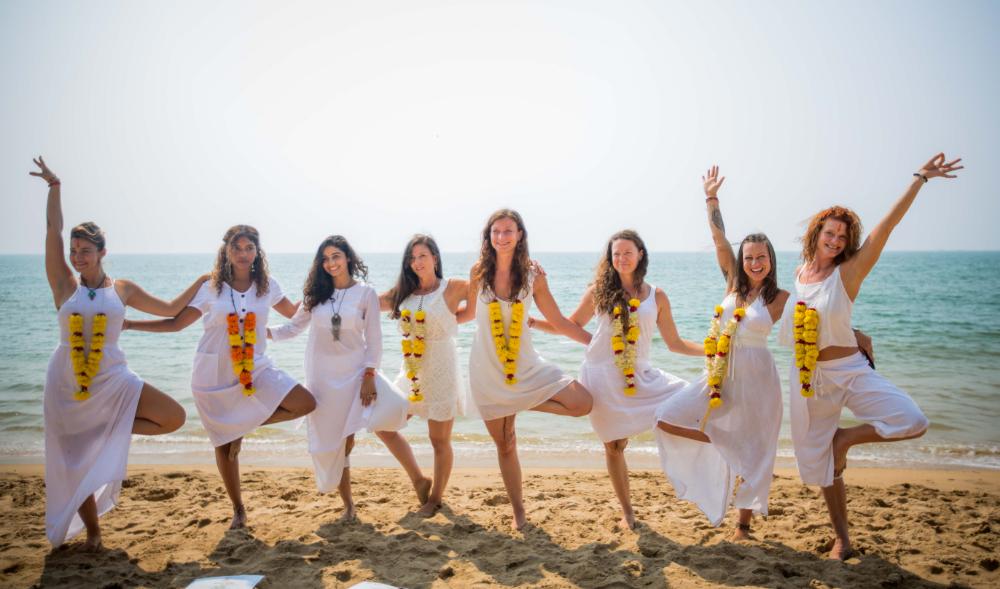 Everyday routines can get monotonous and even worse, boring sometimes, be it a good routine or a bad routine; we all get tired to following the same pattern every now and then. Even a life altering practice like yoga is sometimes a burden on a certain day when you feel really low. This boredom while doing a certain thing turns into negligence which eventually turns into ignorance and not doing that activity altogether.
Now it is very difficult to follow a yogic journey with multiple jobs and roles that people play in everyday lives, but yoga can be practiced very easily and in an enthusiastic way wherever you are in the world.
Now the journey of yoga started with the hunger of a few yogis in ancient India, who wanted to connect with their spiritual self. But for achieving that, they had to surrender themselves completely to the yogic journey and practice detachment. One was to detach themselves from all the ideas of themselves that was formed due to habit, behavior, personality, titles, positions, power, materialistic attachments, familial and other bonding and desires and embark on the journey to achieve this new identity of the spiritual self.
They were made to train the body and the mind in order to unite them when they had reached their full potentials and strengths. The word yoga is a Sanskrit word which translates to "the union"; the union of the body and the mind to reach the spirit. The mind and body were put to intense practice and that when they reached their optimum capabilities, to unite them with the help of breath that connected all the three worlds, the physical, the mental and the spiritual world.
But this was 5000 years ago in ancient India and these were people of the era of truth where lies and tyranny was a condemned act. Now, in the 21st century, yoga has become a means to achieve a certain sense of balance in health and the perception of the world.
However even today, yoga can become a part of the monotonous routine for many and people forget about the practice after they have once achieved a sense of balance, which for them, seems entirely enough. But yoga is a practice that must be done every day so how does one deal with this lack of motivation? Is there a way to practice yoga in an exciting and an enthusiastic way?
Well yes there are many ways to make yoga exciting, here are a few:
Attend yoga retreats:
Yoga retreats are a great way to fall in love with yoga all over again. In a retreat one can simply enjoy the bliss of practicing yoga with many other friends while at an exotic destination and beautiful landscapes minus the daily routine and plus the goodness of pampering of the self with the services at the retreat. Goa, which is the party hub of India, is one such destination that accommodates the practice of yoga in a fun and exciting manner. One can easily attend yoga teacher training in Goa at a renowned school of yoga and even attend a 200 hour yoga teacher training in Goa.
Attend yoga with your partner:
If you are a couple wanting to practice yoga every day, you must attend yoga classes with your partner. It gives you a chance to bond with each other physically and mentally while obtaining a healthy balance of understanding in your relationship.
Yoga with themes:
Nowadays, people have come up with a lot of interesting themes to associate with yoga. One may have heard about yoga with pets, yoga with flamingoes, yoga with puppies and even, yoga with beer. These are all exciting concepts for yoga enthusiasts and help you to keep yourself engaged with the excitement while still practicing yoga every day.
Look for an enthusiastic yoga instructor/teacher:
A lot of the enthusiasm towards yoga also depends on the teacher, or the instructor you learn yoga under. Look for an instructor with good moral values, communication skills, and a good amount of student-teacher engagement, a feisty will to teach yoga and someone who brings out the best in you in any way possible.