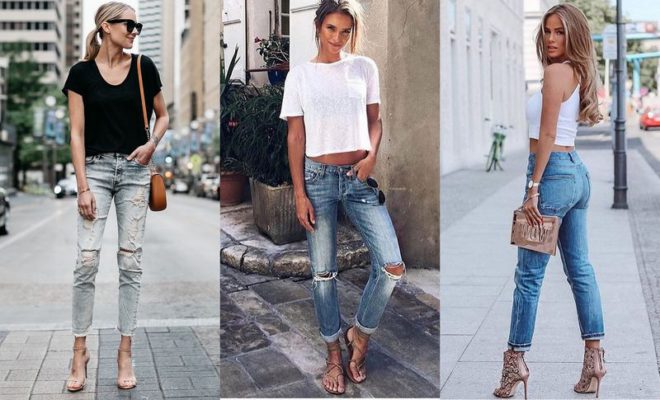 The summer season is all set to dawn upon us in all its glory. From among the other best things about summers, lovely clothing in fresh summery shades is one. Flowy dresses, summer maxi dresses, saris, tunics, shorts, beautiful cotton kurtas, and much more – summer season is a breath of fresh air after being heavily clad in winters.
To keep your summer style as per the latest trends and fashion, we have compiled the top 10 style edits for you. Read the following post and upgrade your summer wardrobe like a fashion-pro. To keep the shopping easier on your pockets and budget, grab Fbb Coupon Code for amazing discounts.
#1 – Tunics
Tunics are a dreamy reminder of your childhood days when you used to spend the hot summers in cute little dresses. Tunics are airy and comfortable. They can be styled with Capri, Jeans, Pants, and even shorts depending on their style and design. You can also wear tunics with palazzos or cotton pants as per your dressing style. Check out the latest collection of tunics online. This way, you can shop and save side by side. Another plus point of the tunic as a summer-wear is that they have lots of options in styles, length, necklines, and sleeve styles. So, you can add variety to your summer wardrobe.
#2 – Maxi Dresses
The maxi dresses are a must-have for every summer wardrobe. They are perfect for casual as well as semi-formal outings and even as your go-to comfort-wear whenever you want. Offering a high degree of comfort in the hot summer, they can be worn at homes as well. The best choice when it comes to designs and patterns is floral prints or prints with embellishments. Opt for light fabrics such as georgette, mixed cotton, and chiffon, etc. Maxi dresses let the air pass and keep you feeling fresh in hot summers.
#3 – Shorts
The shorts are a lovely summer staple that is always a hit fashion trend. In fact, there hasn't been any year when shorts went out of fashion. They can be paired with almost every type of clothing and can be worn for all kinds of outings except the formal ones. Shorts are also perfect for summer vacations and adventurous weekend getaways. Though many international celebs are seen in many different experimental styles with shorts, the hot Indian summers and dressing conventions make it hard for us to try them all. So, keep some hit combos in mind while styling shorts this summer season. You can combine shorts with tank tops, shirts, and tees. Some of the best options to choose from are lycra, denim, stretchable fabrics, linen, and cotton.
#4 – White T-shirts and Shirts
Having a white tee or T-shirt is a mandatory style edit for your summer wardrobe. Your old tees become comfortable home-wear after wearing for one season. This because once you have worn them for one season, they lose their crisp whiteness.
It goes without saying that it is extremely easy to style white T-shirts with any kind of bottom-wear. You can pair them with shorts, skirts, pants, palazzos, and even wear them under an open shirt. Hence, get some tees and t-shirts in white color and instantly upgrade your summer wardrobe for a youthful and fresh summer look.
#5 – Shrugs
To help prevent tanning in the harsh sun, you must wear some shrugs that can be combined with different outfits. Summer shrugs are different from the winter shrugs and come in different fabrics. Mesh shrugs and cotton net shrugs are some of the best choices as they are airy and offer a gentle covering to your skin without keeping it devoid of ventilation. Short shrugs for denim and shorts and long shrugs with front open for kurtis – you must remember this while styling them. Half-sleeved, puff-sleeved, side-slit, and floor-length shrugs are some of the most popular choices. We recommend wearing them in routine to avoid skin dryness and tanning. Check out some beautiful options online and make them yours forever. After all, shopping should be fun and not stressful, right?
#6 – The Great Palazzo Family
Culottes, cotton palazzos, wide-legged palazzos, flared pants, palazzo pants, and Farshi – the great Palazzo family has many notable members. And, if you are living in India, it becomes a must to have at least 3 or 4 types of items in your summer wardrobe. The unrelenting Indian summer can make it hard for you to wear any fitting bottom-wear. So, apart from your worn-out pajamas and shorts, palazzos are the only relief you can enjoy.
One of the best things about wearing palazzos and all its family members is that you can endlessly and effortlessly combine them with a large number of clothing items. You can wear them with ethnic and western clothing items. Kurtis, tunics, crop tops, long kurta, tops, off-shoulder tops, and shirts – they look good with almost everything. You can also pair them with your formal office blouses and make your office wardrobe summer-ready.
#7 – Summer Dresses
Whether it is a summer retreat at your office or any other office party, you need a dress. And, please, don't tell us that you don't know that you can wear them only once in such gatherings. Similarly, you require dresses for casual outings with friends and family. Summer dresses are a perfect combination of casual and formal elements and offer a high degree of comfort. You can wear them to almost any type of occasion and find innumerable styles in them. From Boho to Ethnic and Vintage to Urban Chic – there are a plethora of options to choose from.
#8 – Skirts
Ahhh! The joy of wearing something as free and comfortable as a skirt is something out of this world. Skirts are a must-have, especially if you are a working woman. However, you have to choose your office skirts, keeping the formal dressing in mind. Pencil skirts, pleated skirts, and medium-length skirts in single-drape patterns are some of the best options for office-wear. For casual outings, you can opt for any style that suits your dressing preferences.
So, what are you waiting for? Start shopping and make the most of this summer.
Have a happy summer!