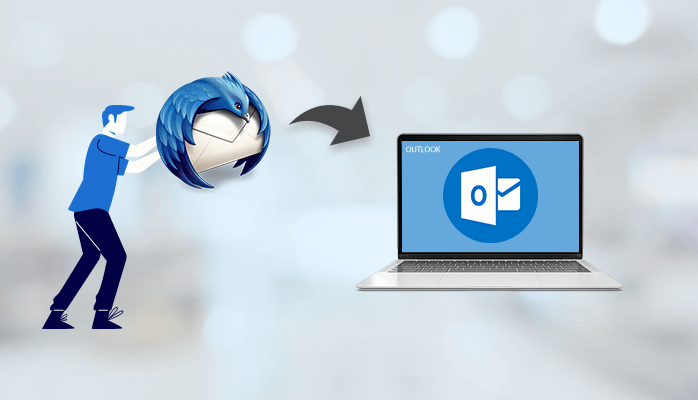 Thunderbird users may face any errors that may result in data loss or corruption at any time. That's why users want to import Thunderbird mail to Outlook. In PST format, Microsoft Outlook stores all its information. It still provides some advanced features that the Thunderbird program does not include.
Need to Import email to Outlook from Thunderbird?
Although Thunderbird is an amazing email client, Mozilla Corporation has discontinued its development since 2012. Now, only maintenance and security updates are released by the company. Also, the user community needs to hire a development team to configure all of its additional features that will be expensive for some users.
While Outlook is a wider, more versatile email client that provides more efficient solutions. A number of users are therefore planning to export Thunderbird emails to Outlook. It is more flexible and does not need to be modified at the development end. This is why users export emails from Thunderbird to Outlook.
Now move forward to know the solutions for the migration process after knowing the reasons.
How to manually import Thunderbird mail to Outlook 2010?
There are two manual ways to import Thunderbird mail into Outlook. Follow the steps below:
Method 1:
Start the Mozilla Thunderbird email client in the beginning.
Next, open the email with folders to be transferred.
Choose the emails you want to transfer.
(Click and hold the ' Ctrl ' key to select emails in bulk and hit emails. And to select all emails in the folder, hit ' Ctrl + A ' keys at the same time.)
Click one of the selected emails right-click and select the option ' Save As ' from the menu.
Choose a folder to save emails as an EML file, and press ' Select Folder ' to export emails.
Then start the 2010 MS Outlook.
Hit on the main interface's ' New folder. '
By entering the name in the ' Name ' box, the new folder is given a name and hit on ' OK. '
Click the new folder on the left-hand side.
Choose all emails from Thunderbird that are exported.
Drag and drop these emails in Outlook 2010's middle pane.
Finally, all of the Thunderbird's emails are transferred to the new Outlook 2010 folder.
Method 2:
There is no unique function for Mozilla Thunderbird to export emails to any other email client. Even then, with their original sender and date information, this approach will help you to recover all the mails.
Follow the steps below:
Start and run the Thunderbird in the beginning.
To export to Outlook, select emails from Thunderbird. (Email no. depends on the attachments and the speed of the internet).
Then right-click and choose the option ' Forward As Attachments. ' You've selected a new mail window to open with all the attached messages.
Press send when you enter your Outlook email address.
Login Outlook>>go to ' Receive and Send '
To access your Outlook screen, open the email you sent from the Thunderbird mail client and transfer it completely to active windows.
Finally, drag all the attached emails to your inbox folder from active windows.
These are all manual ways to import Thunderbird mail to Outlook. These solutions will certainly solve your concern. And if manual solution are not effective or if want to perform the conversion in bulk and securely then I would like to suggest users try an expert solution.
Conclusion
We first gave reasons to export emails from Thunderbird to Outlook. Manual ways to export Thunderbird emails to Outlook were provided after that. Hopefully, the above methods will solve the problem.