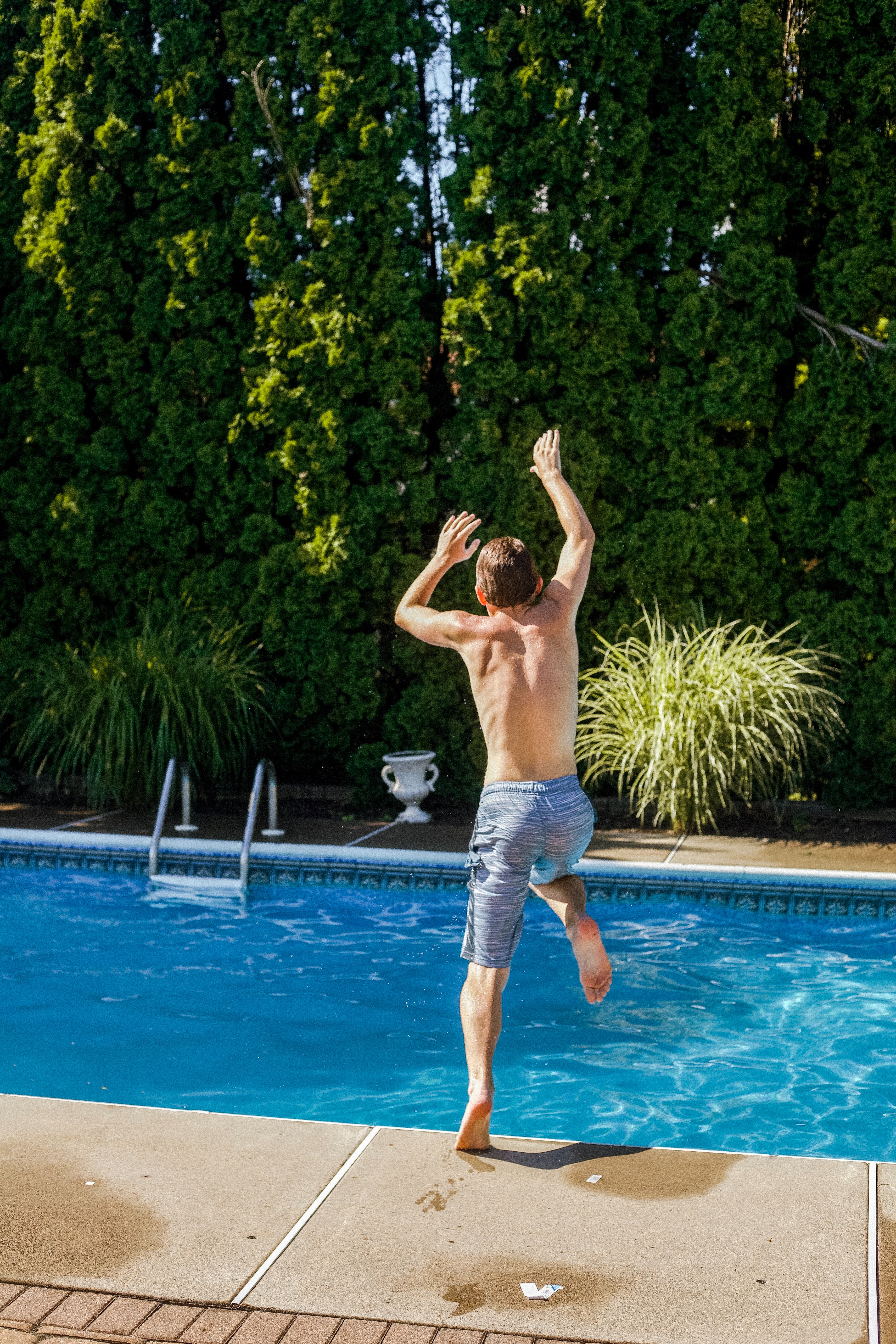 Whether you are planning a pool party or just looking for a way to increase the fun in the pool this summer, what you need is new games to play. Games can help everyone stay active and engaged while in the pool. Here are some games you may want to introduce this summer.
Low Impact Sports
If you are worried about the stress that cardio can put on your joints, swimming might ease your concerns. Swimming is a low impact sport and a low impact sport that builds your muscle and burns calories. It is a great way for everyone in the family to stay in shape. You do not necessarily have to indulge in a rigid workout routine either.
If you love to swim, but have a problem jumping into that cold water, find a way to heat your pool! There are several different solutions such as a pool cover, solar rings, or going solar with solar panels. Once your pool is nice and warm, you will look for every opportunity to get in the water!
If you have joint issues, then a game of basketball or volleyball may be difficult on land. You may have to sit out these games, while the rest of the family has a good time. In the pool, this is not the case. In the pool, it is not only easier on your joints, but it is just as fun for the entire family. All you need is a basketball or volleyball and either a net or a hoop. You can play sports as a team or you can play one on one. Whether you want to be competitive and keep score or simply have fun tossing the ball around, the choice is yours.
Atomic Whirlpools
If you grew up with a pool, you may remember making whirlpools with your friends. This game is fun at pool parties or just with the family. What you have to do is line up with a group along the edge of the pool. Once lined up, the players begin to walk in a circle around the edge. After about 30 seconds, instruct them to jog instead. Then, once they jog for about 30 seconds, instruct the group to run. Once they reach this point, the current should be strong enough to pull them around the pool. Once the current is at its peak, go ahead and tell the players to stop and walk in the other direction. They will find it almost impossible to walk against it!
Frozen T-Shirt Contests
Now, this is a fun game to play on a hot summer day. What you need for this contest is enough frozen t-shirts for all players or for each team. Freeze the t-shirts for a couple of days prior to the party or event.
Once the day comes, you remove the t-shirts from the freezer and give one to each player or team. It is up to those players to figure out how they are going to thaw the t-shirt! Some may choose to use the pool, others may use warm pavement to try to thaw it. Some may use a number of methods. The point is to thaw the shirt and the first person or team to wear the shirt wins.
Rubber Duck Races
When you have a pool, the potential is endless for what kind of fun you can have. Did you know that pools can help with your mental health? Swimming tends to be fun for everyone involved and it can be even better when you have games to take part in! One of the fun games to add to your list is rubber duck racing. What you need for this game, of course, is a rubber duck for every player.
Now, in order to play, you need everyone to start at one end of the pool. The rules are that the player can only use their nose, forehead, or air to move the duck forward. The first person to the other side wins!
When it comes to summer fun, the potential for how many games you can play in the pool is endless. Sometimes, all you need is a little creativity and a few different accessories. When it comes to pool activities, it can be great for the whole family.