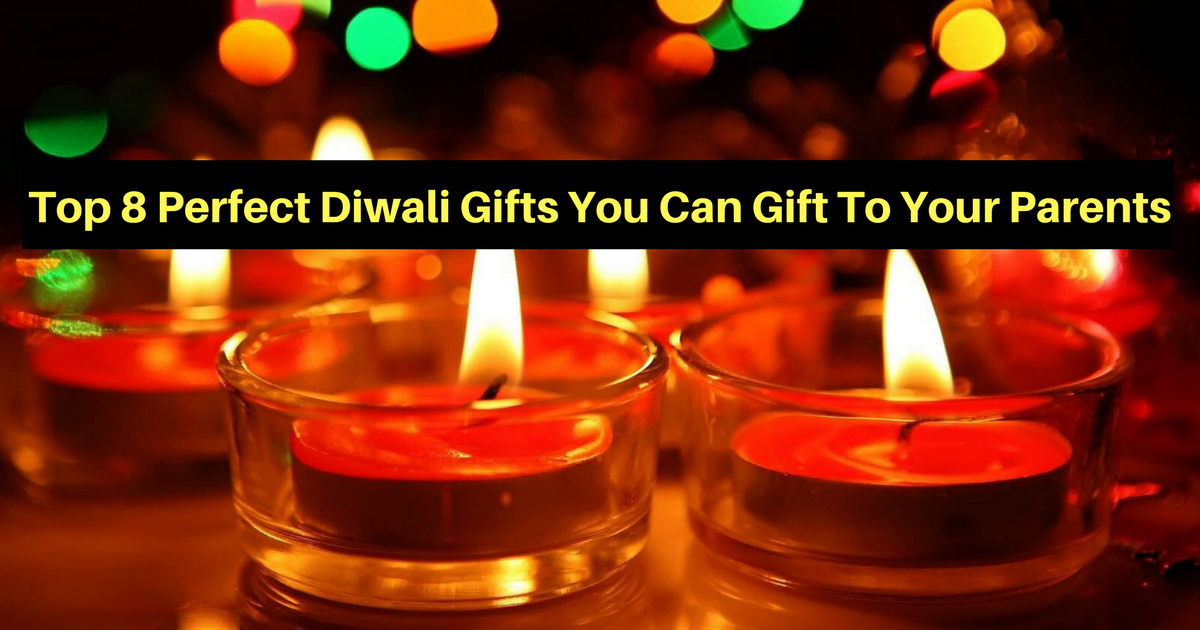 We all know how important the festival Diwali is for all of us. All of us are pleased to celebrate this with our loved ones. It is special for us to remember how our parents try their best to make sure that all our festivals are celebrated in the best way. This is the right time for us to make sure that we also do our best to make their Diwali the best. If you are also planning to do so, then why not begin by finding the best Diwali gift online.
Are you deep down wondering about the best Diwali gift online that you can give to your dearest parents? They are always there for us, and picking the right gift for them becomes a daunting task for us! If so, you can immediately get help with our list of gift ideas that you can give to your dear ones. But before that let us tell you that when you need a gift for your parents, it is very important that you keep their preferences in mind. Now the second thing which is important to buy something that your dearest parents can use in their daily lives. Let us begin with the best Diwali gift ideas that you can choose from for surprising your lovely parents.
Colorful Pearl Door Hanging
We all know very well how much cleaning mommies do for Diwali. Why not let us help her by giving her something very beautiful to decorate the home? Yes, now you can get your mommy a colorful beaded toran for hanging on the entrance door. This will look very cool, and she is going to love it a lot. You can undoubtedly give this to your mom on the occasion of Diwali.
Enchanting Diya with God Idols
Each house on the occasion of Diwali is lit up with a host of beautiful lights giving an etheric look. Why not offer a beautiful diya which also features idols of Lord Ganesha and Goddess Lakshmi? It is a great gift given the occasion because both goddesses and lord are being worshipped. Goddess Lakshmi is the deity of riches, and the sign of prosperity is believed to be Lord Ganesha.
Air Purifier
Despite carbon emissions rising globally in the air, it is easier to protect our dearest parents from this polluted air by investing in a purifier. It is a fact that our parents and other seniors are especially vulnerable to pollutant-derived health-care problems. That is why it makes complete sense to buy everyone an air purifier.
Dinner Set
You can bring that Wowza expression on your parent's face with a colorful designer ceramic dinner set. They will be excited enough to add in a new set into their collection. It is not just surprising but also looks very cool when they will love it due to the small designs on it. Make sure that the set you buy is suitable for dishwasher, microwave, and great polish, which is also stain-resistant. The collection is extra solid because it is resistant to breakage and also free of bone ash. The best thing about the entire package should be that it is slim and lightweight also.
Echo Smart Speaker
If your dadaaa or mom is tech-savvy, then giving an Echo smart speaker surely is a good idea. It is the perfect gift this Diwali that you can give them. This is a hands-free orator that operates on voice commands. This will play music, make phone calls, set alarms, inform you about updates and power devices from smart homes. It will greatly assist your mother and is a very useful present.
Couple Watches
What can be a better gift to your parents & diwali gifts for family when compared to couple watches? Your parents are going to love these couple watches. It is better to choose a good diamond-studded gold metal strap watch for your dearest parents this Diwali.
These were some of the very trendy Diwali gift ideas that you can surprise your parents on this Diwali. They will love this and get impressed by the number of efforts that you have put up for them. You can inevitably pick any of these gifts and can surely give it to them.