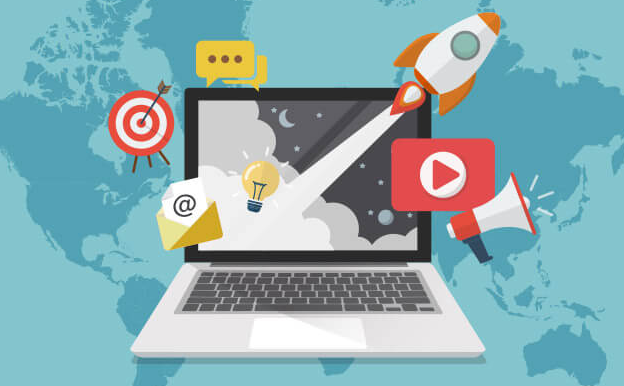 1. Use customer photos with repost software
Think about how you can encourage customers to post photos on Instagram with your products. This is a great social proof. Of course, you can add such photos along with reviews yourself, but, you see, repost from this client's page causes a lot more trust.

Add some share. For example, a person who publishes a photo with an item purchased from you receives a 5% discount on his next purchase. Believe me, there will be many willing. And with this promotion, you also take a good step towards additional sales.

Indicate that only those customers who add your signature hashtag under the published photo participate in the promotion. So you will find materials for reposts. Select the best and add them to yourself.

2. Collaborate with popular Insta-bloggers to draw attention to the brand.
You just created a profile and don't know how to attract an audience? Then you are definitely on the way to popular bloggers. Find people who have 20,000+ followers and analyze their audience. If the followers of the selected bloggers have people who may be interested in your products, offer cooperation.

There are 2 work options:

Paid advertising. Bloggers have the cost of advertising. They simply show their subscribers your product and talk about it. A link to your account is given below the photo or video.
Barter. If your product interests a blogger, cooperation is possible on an exchange. That is, you provide a person with goods, and he talks about him with a link to your profile.
3. Hold a cool prize contest from your store.
This is one of the fastest ways to attract subscribers to your account. Think about which prizes from your catalog are most interesting to customers. Or use statistics if you are already successfully selling products. Make some prizes and simple conditions.

Examples of the right conditions for the competition:

Option 1: sign up for an account, repost entries with a contest.

Option 2: sign up for an account, write a comment, repost.

Option 3: sign up for an account, like, write a comment in a short time.

The conditions depend on the value of the prizes, but it's better to ask smaller subscribers.


4. Promote your business account with paid Instagram ads.
This is a way not only to promote a business account, but also to sell products on the forehead. The task is to properly work out the target audience of advertising posts, select a qualitatively beautiful image and correctly call for action.

Instagram promotion costs are relatively low right now.

For $ 5, you can promote an entry for 5,000 people. Imagine how many of them will buy the goods if you do everything right.

But!

The price will definitely rise. Perhaps in a year, promotion will cost 2 times more. Use this method right now.

5. Share interesting content in your account.
A catalog is a way to showcase your products. But you can create a lot of useful business related materials to engage your audience.

For example:

Sell bicycles - write and talk about how to care for transport.
Sell books - make selections on different topics.
Sell camping equipment - give clear instructions on choosing products, depending on your goals.
A lot of options. Create a clear content plan and regularly post interesting information for your subscribers.

6. Use Instagram Live and Instagram Stories to stand out from other accounts.
Your subscribers' feeds are so cluttered that many posts are simply skipped. But it's not a problem. You definitely noticed: the live broadcasts that lead to the profiles that you are subscribed to are displayed first. And now there are still records. Use it!

Go live and tell your subscribers about products or, again, share valuable content.

Instagram Stories is also a great way to remind yourself. Few people flip through a feed completely when they log in to Instagram. But almost everyone browses the stories.

Instagram Stories for Business

Never use Instagram if doing B2B!
This is one of the stupidest expressions you could hear. Do people who say that really think entrepreneurs aren't posting on Instagram?

Social network is actively used for different niches. Yes, direct sales are not always the goal. Sometimes accounts are created for branding. Yes, the audience can be much smaller than in B2C, but we are talking about completely different amounts.


Conclusion
Instagram is one of the most popular and fastest growing social network in 2016-2017. Most likely, next year the site will be crowded with brands, and it will be much more difficult to advance in it.

Use the suggested tips to successfully grow your business with Instagram. And do not pay attention to skeptic dreamers.