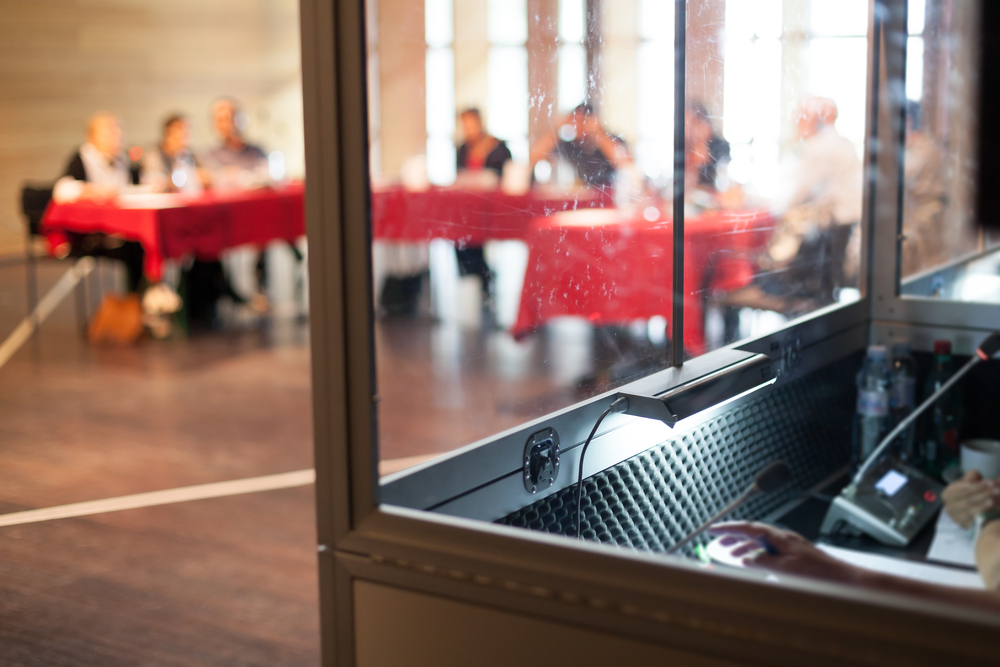 We offer the two main Interpretation Services in Cairo, Simultaneous and consecutive interpretation services in a top quality in over 120 languages.
Types of Interpretations Services
Simultaneous and consecutive are the two main interpretation services. Simultaneous interpreters listen to what the speaker is saying while concurrently saying it in another language. Consecutive interpreters listen to what the speaker is saying, and convey the message into another language after the speaker has paused. Both interpretations are crucial in the translation industry and requires mastery of techniques that help maximize accuracy.
Leaders in the industry
TRANSHOME has provided interpretation services to over hundreds of clients and different events across the Middle East and North Africa region. As an accredited translation service company, the team behind TRANSHOME are capable of providing the expertise necessary for accurate interpretation and translation across even the most complex technical topics.
With TRANSHOME as your reliable partner, you will have the confidence to expand your businesses to other nations not worrying about language barrier. Now you can reach out to your potential customers through industry conferences, sales meetings, international seminars and training seminars, governmental meetings, legal settings and trade shows, among many other instances; because we have the ability to listen to a message delivered in 120 languages while interpreting those words into another language, all in real time.
For more inquiries, you can order an online free quote or contact us on (+2) 0102 066 9935.