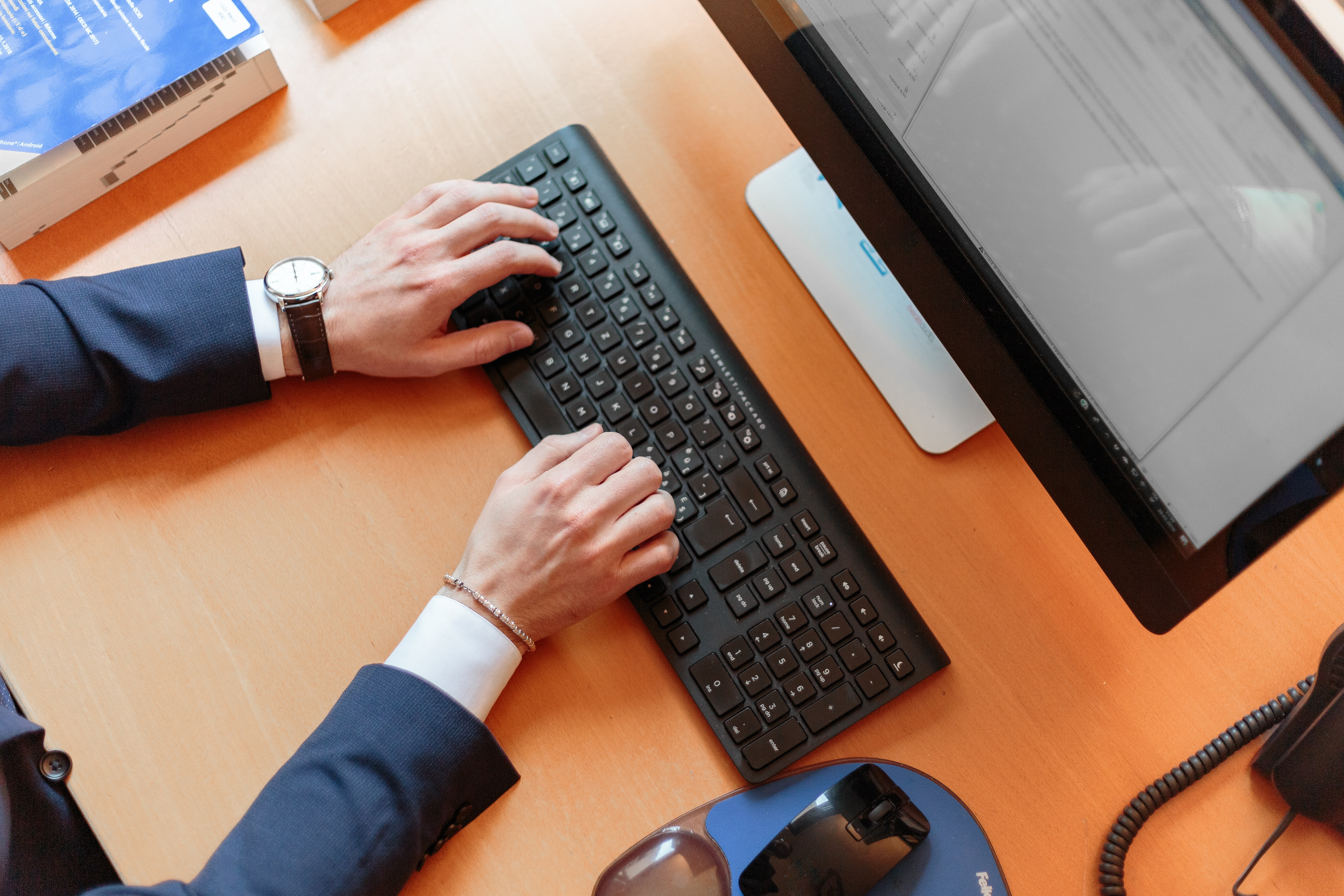 If you are like many small business owners, the idea of investing in new technology may seem unwise on some levels. After all, it often feels like what is new today becomes outdated overnight. And all of that tech requires someone with relatively in-depth knowledge to maintain. Not to mention the security risks and how emerging privacy rules make using it exhausting.
Focusing on the negative overlooks how much great stuff technology can do for your business. It can help you better connect with customers, which encourages growth. Teams can access data from virtually anywhere with cloud systems. And those security risks? There's a tech solution for them, too.
If you are planning on keeping your business competitive in today's market, you need to adopt some level of technology. These six digital tools will help you keep everything running smoothly and help you prepare for growth.
1. Customer Relationship Management
If your business has customers, then you can harness the power of technology to help manage those relationships. A high-quality customer relationship management software (CRM), like salesforce Chicago, can quickly make sense of leads, purchase patterns, and customer preferences. It is also a great way to keep up with communication between you and your current, past, and future customers.
2. Communication Software
Whether your workforce is all in one location or you are managing distributed teams, you need an effective way for everyone to communicate. Collaborative tools allow team members to chat, share files, and share app usage.
Video conferencing software is another incredibly useful technology to invest in. It allows you to schedule meetings that work for everyone with no travel required. Use it to communicate face to face with staff and clients alike. Free services are available, but they will usually limit the number of users you can host.
3. Website Builder
It is extremely difficult, if not impossible, to run a successful business without an online presence. Luckily, you don't need to have any web design or programming knowledge to develop one.
Website builders use pre-formatted pages and let you design a complete and operational website with drag and drop simplicity. You can have a site up and running in just a few minutes. Free sites are available, but you probably won't get a dedicated domain name. Look to companies like Squarespace and HostGator to explore premium options. Likewise, using websites to build a blogging business is a very lucrative as your online presence and traffic will grow.
4. Social Media Management
Social media platforms offer an opportunity to connect with an increasingly digital and mobile population. But with new ones continuously rising to the top of popularity, it can be difficult to keep up with likes, follows, and shares. Find a social media management tool that does the work for you, and then just sit back and relax. Just be sure you remember to include share links on your website, too.
5. Cloud Storage
There are so many exciting reasons to use cloud storage. You can rest assured that, even if your computer is damaged, crashes or falls victim to malware, your files are safe on a remote server. This is probably reason enough to embrace cloud storage if you find the idea of maintaining all of your files on a single piece of hardware seems less than secure.
Keeping files remotely also allows for greater collaboration on them. Users can be granted access to specific files or entire drives, so you control who sees what. They can work on a single file simultaneously, make notes and comments on it, and highlight revisions.
For businesses with large files, utilizing server space can also be more economical than purchasing numerous hard drives. And, you don't have to worry about losing a crucial zip drive right before a big presentation.
6. Virtual Private Network
Any time you use public wifi you run the risk of a security breach. Establishing a VPN creates a mini secure zone for your system to operate in. This can help keep sensitive data secure and ward off cyber attacks.
The right digital tools will have your business moving forward smoothly and efficiently. The increases in productivity and streamlined processes will usually more than compensate for any initial cost to implement them.