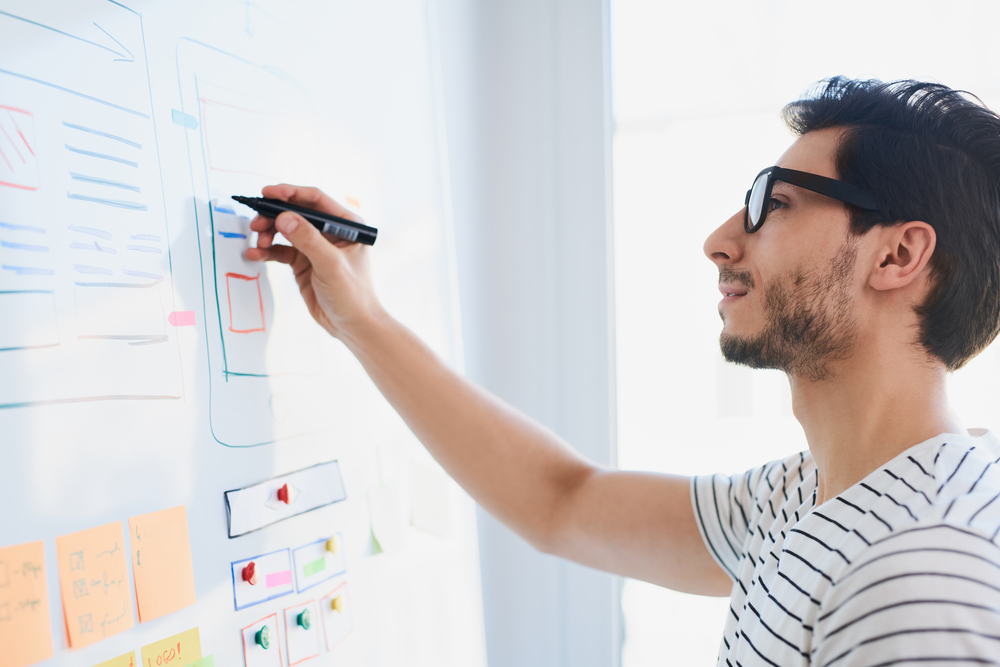 Shopping portals and eCommerce websites are in abundance on the Internet and doing great. We all use them to buy anything from a needle to even a drone, the size of a car! So, what these shopping portals and B2B websites need to lure their customers? Apart from smart CTAs and great discount offers, an attractive design, theme, and layout of the website are the first thing any visitor notices.
A random visitor can also become a customer for a website if he gets hooked onto a website design and find it appealing enough. Thus, designing a website for this purpose is one of the most important things before launching your website. The role of a designer is critical in the success of such websites and they are in much demand nowadays. That's why designers are reaping good income from companies, anywhere in the world, be it Dubai, London or New York.
If you are also thinking about hiring a company or freelancer, the following are the steps you will come across. Make sure to go through all of them so that you can get a designer of your choice easily.
1. Pitching
You will get a pitch from numerous designers. Even cold calling is normal in some industries as designers are desperate to get good business. If you are trying to head a startup or managing a small business, you need to be wary of the fact that not every pitch will be in your favour. Designers or companies try to pitch something to virtually everyone whether they are interested in it or not.
The proposal that you will get will be varied in nature, and you need to gauge whatever suits you the best. And don't act upon a design or proposal in haste; you will have plenty of choices so that look for the design or proposal that is just right for you. If all the aspects like pricing, design and project completion time look right, only then sign the dotted line.
2. Organization of Project
Once you have selected a project, the next step is how the designer would present it to you. This is not something out of the ordinary as you need to clear the organization of the project for making it easy for you to understand. A beautiful presentation will make it easy for you to select which information or design you want on your website. Check out the templates and the typography and you can ask your designer to change anything you want.
3. Wireframing
Wireframing can be termed as a visual guide for the website. If you are hiring a designer for the first time, or if your project is a bit detailed in nature, you need to go through wireframing for sure. Your business objective and where you see your company in the future are one of the reasons you need to go through wireframing in detail.
Everything related to page layout, design and content is discussed in detail through wireframing. This can be a real test of the designer so that you can gauge his ability to offer you a comprehensive e-commerce portal. That's why you need to go through wireframing very carefully.
4. Production
The actual production of the website is started in this step. You need to think about how your designer will actually start the process. This can be in the form of starting with the content, design or UI/UX. Either way, the production is the main element of the project and the design aspect. Think of it as the basis of how your design will eventually turn out.
The use of icons, for example, in user interface and design, can be termed as important for the reason that it can create a good impact on the visitors. Emphasis on topography and layouts of different pages is used so that to enhance the experience of the end-user.
5. Presentation
It is the final step in which you will get the website in its complete form and eventually have to decide what you think of it. Take a detailed look at it and scrutinize each aspect in detail. If you find any ambiguity in design, get your mind clear about anything by asking questions.
Final Word
This whole process will help you find the best web design company in Dubai so that you can use your experience in the future when a similar need arises. Please ask anything you are not clear about in this blog or offer your feedback by using the comments section below.