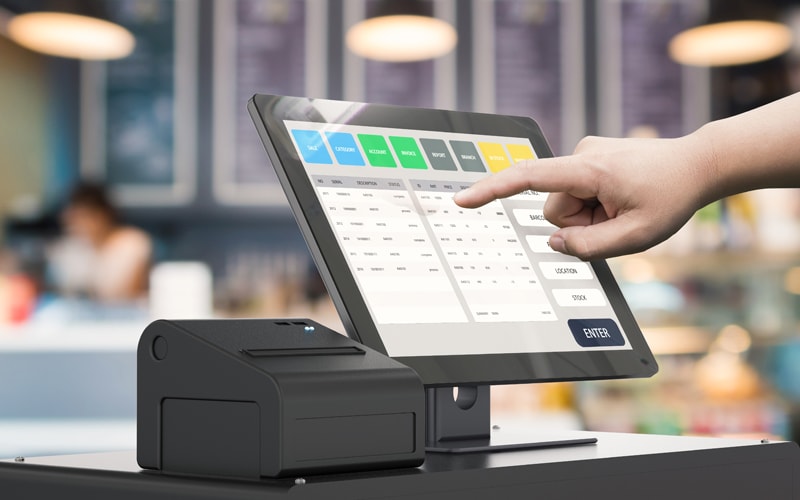 You'll find many point of sale systems available for your small business merchant services needs. But they should all have the same useful features you can trust when managing payments. Here's a look at seven of the best things you should have in your POS system:
Touchscreen monitor - A touchscreen monitor lets you process transactions and record customer data. It should link to a computer that houses your merchant services accounts for when you need to review your data.
Credit card reader - Your reader should include support for chip-based and magnetic stripe-based cards.
Check scanner - You can always accept checks from customers if you use a check scanner. A scanner will review the data on the check and immediately forward it to a network. It may cost less to accept check-based payments than card-based ones.
Barcode scanner- Your barcode scanner can work for both processing products for sale and for reading loyalty cards, gift cards, or anything else with a code.
Printer - Your printer will produce your customers' receipts. It can also produce reports for your use as the business day ends.
Customer- facing monitor. A smaller monitor that faces the customer can show a unique display listing what the customer owes, what one is purchasing, and space for submitting contact info. The monitor may also link to a credit card reader.
Cash drawer - Some people will always prefer to pay in cash. A POS system can feature a cash drawer to help you secure cash and check payments and to give out change as necessary.

Small business merchant services can help you find point of sale systems that include all these features. Anything you utilize should be comprehensive enough to feature everything you require for work purposes and collect various payment types from customers.