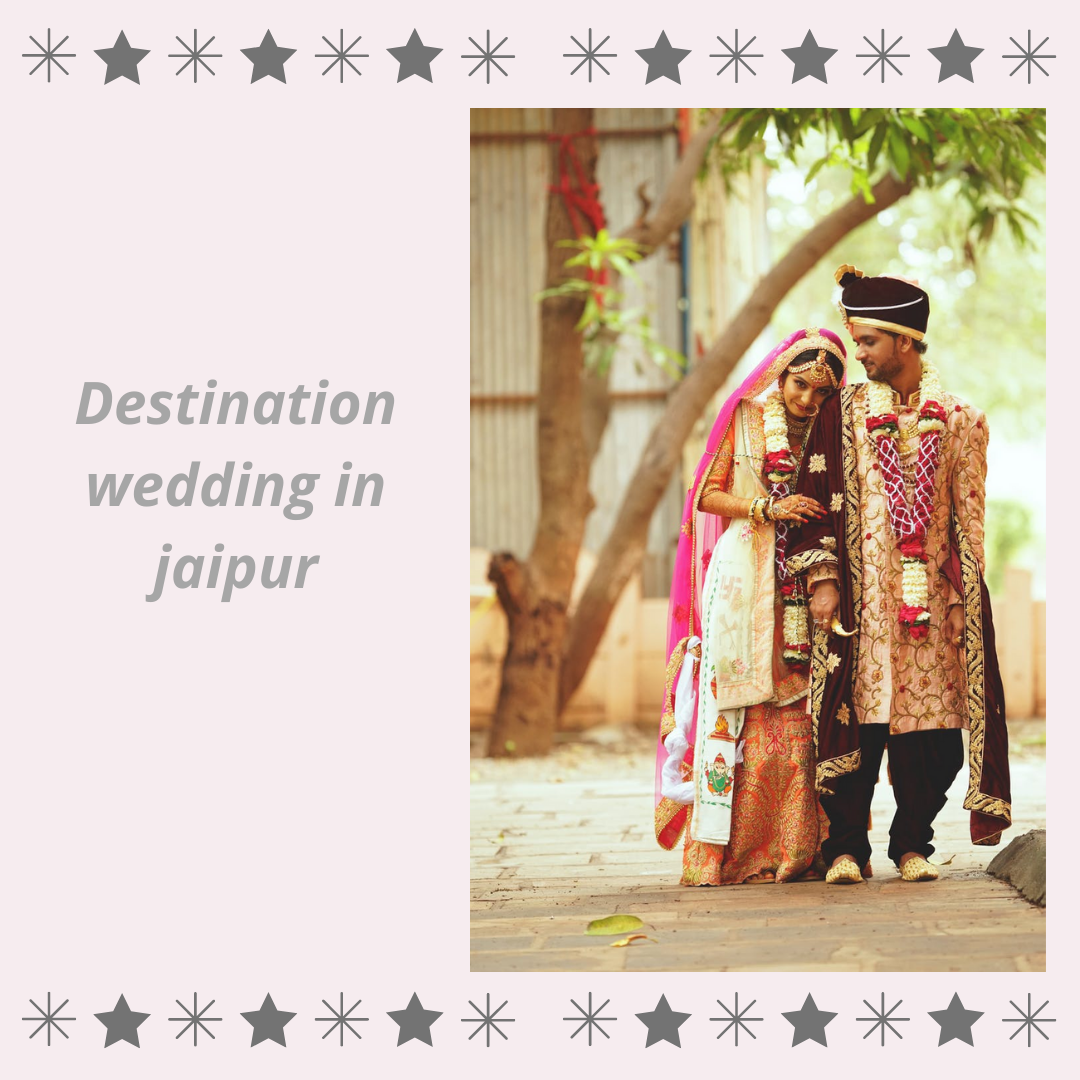 A beautiful and colorful place for destination weddings in Jaipur.
Yes! Jaipur is the perfect place for the destination wedding. This place is excellent with Locations and incredible services are also available.
The secret about the place, Jaipur is known as the pink city of India, land of king and queen and for their love. Their houses are so big just like Mahal, they are now magnificent forts and palaces which are very big architectural, masterpiece and presently they are preferred for the wedding. The foods are in variety and so delicious. The typical and delectable Rajasthani cuisine will make you the lover.
You will enjoy yourself all over Jaipur city with your family. The transport facility is also good in Jaipur. At the time of the wedding your Relatives, loving ones can easily reach the destination, they enjoy the trip. They also can visit the place after the wedding because there are so many great forts and Monuments like Amer fort, Hawa Mahal, Jantar Mantar, etc., to enjoy the left time like a vacation and spend quality time with each other.
The culture and traditions are too good. Everyone likes it and enjoys so much the heritage and religions of the place & people. Seriously, it is a great way to experience a grant wedding with loving. People of Jaipur always do a warm welcome by saying "Atithi Devo Bhava" or "Mehman Bhagwan Hai". They show the love which makes you feel that you are in your own place.
Now, I am talking about the couples – The groom and the grooming of brides, they two are the most important and special part of the wedding. They are like the stars of the wedding. So, their choices and interests are also important. In Jaipur, they take all care of them very warmly. They organize the best themes, henna, and make-up artists for couples, etc. They look at the kings and the queens at their wedding. They decorate and organize the place by finding the perfect and appropriate place for the wedding. Actually, here so many royal and great palaces to make your wedding more incredible and memorable. The maintenance of hotels, rooms, parks, lawns, are too good. You have no problem there.
You can totally feel the fresh and new world. They are so many big hotel and banquets hall, they look royal and which are in your budget also like Jai Mahal Palace, Rambagh Palace, shahpura Haveli, Raj palace, Le Meridien, etc.
Your wedding just looks exactly the same as king weds queen. There are perfect ceremonies, sangeet nights, reception parties. You and your loving ones enjoy the place so much.
So, here I have done the hard work to show and imagine you about the happiness of India i.e. Jaipur.
India needs help to make your imagination about the destination wedding in Jaipur comes true. They prepare all for you in Jaipur in your budget in a very nice and smooth way.