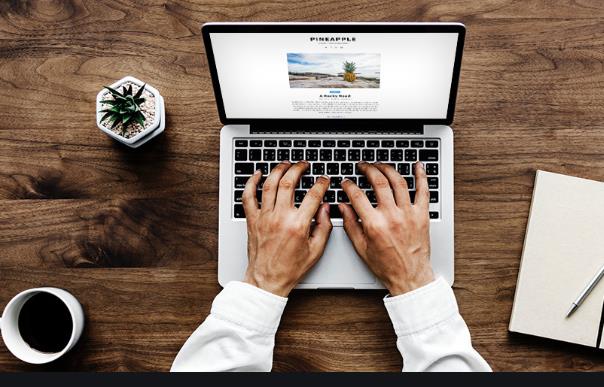 I'll tell you a step-by-step strategy on how to start your own or corporate blog from scratch, which you can easily put into practice or adjust an existing one.
WHAT BLOGS ARE
Blogs are divided into two large groups - personal and corporate. Next, I'll tell you a little boring theory about how to maintain a corporate and personal blog. Of course, within the groups there are also divisions, but we will not consider them, since they do not differ globally.
1. Personal blog
A personal blog is a platform where the author expresses his thoughts, communicates according to his interests or promotes goods and services. You are a brand. Nowadays, personal blogs have gained considerable popularity. Now, as you have already noticed, every second person is either a travel blogger or a food blogger. How to maintain a personal blog is up to you to decide, that is, prepare a content plan yourself and do the filling, promotion. Write your personal opinion and vision of the situation, also tell and show moments of life.
2. Corporate blog
A corporate blog is an online publication that is owned by the company and works to build an image, and also helps to attract customers or partners. For that matter, right now you are on the corporate blog. And the difference with the personal is obvious. A corporate blog not only helps to attract new customers, but also increases brand loyalty and thereby builds trusting relationships with potential customers. A number of specialists are engaged in maintaining a corporate blog: editor, copywriter, content manager, seo specialist, designer. It all depends on the scale.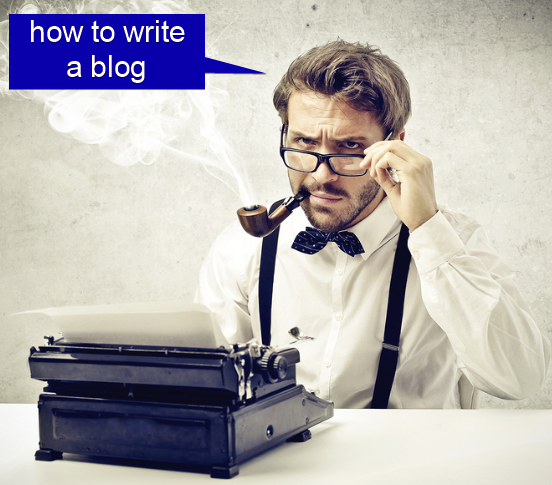 STEP-BY-STEP GUIDE
Before you start writing a blog, choosing the first available site a la "I am now blogging", create a clear plan. That is: determine where to maintain your own or corporate blog on the Internet, formulate a goal and topic, avoid impulsive actions. This chapter will be an excellent assistant for you in this difficult task.
1. Define the goal
Without a goal, nowhere, since any of the posts will be directly or indirectly aimed at achieving it. When conducting a blog, goals can be completely different, and your further promotion strategy builds on them.
Increase in sales -
A blog affects sales, both directly and indirectly. Although much depends on how exactly to maintain a corporate blog (or personal) and promote it. For example, in the first case, you talk more and more about a new product by adding a payment button to the post. In the second case, share the client's success story, telling about specific results, and gently bring to the purchase.
Creating a personal brand -
A blog helps an expert or company position itself on a specific category of users. For example, a woman keeps a mom's blog and sells products for children. It is important for her to reveal herself as a person through content and create an image that is understandable to the audience. Read more about this in the article.
Image building -
To reach your goal, don't limit yourself to blogging. Leave, where possible, a link to the site, participate in discussions on forums. As soon as the blog gains popularity, you will become a leader in opinions and will be able to promote not only your product, but also become an information partner for companies related products.
Value Creation -
It is difficult to withstand price competition, which is why many companies are trying to create additional value for the client. By publishing useful content, the company stands out from the competition and retains user interest.
Increased Loyalty -
Share your personal experiences and constantly confirm your performance by publishing detailed case studies and customer reviews. That is, use all kinds of content that will contribute to the formation of audience loyalty.
2. Determine the CA
If you incorrectly determine the target audience, then even an interesting, colorful blog will not be popular among readers. Think for whom you are writing? How to blog for different segments? And how to maintain a corporate blog for partners? But not in categories: women from 25 to 40 with children. Register the portrait in detail. Imagine how your reader's day goes. What problems does he face? What is afraid of? What are your goals? The topic is rather complex and voluminous, therefore, in order to correctly determine the target audience I recommend that you read the articles.
3. Choose a site
Decide where you are most comfortable blogging: on a free platform or create a site on your domain and hosting. In addition, you can blog on social networks: YouTube, Instagram, VKontakte and Facebook are suitable. To choose where to blog on the Internet, determine the format of the blog and also think about where your target audience is.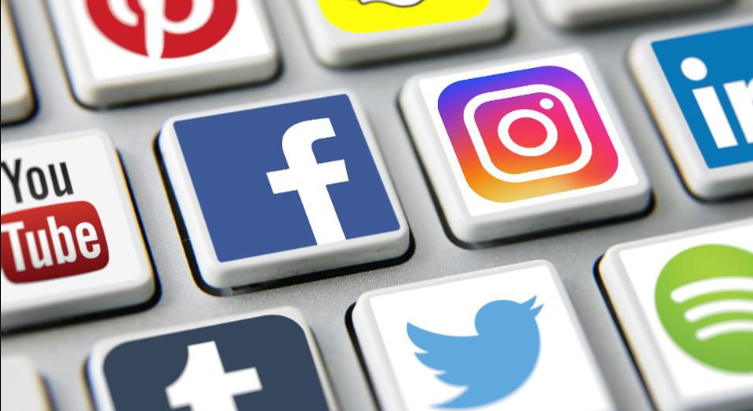 3.1 YouTube
This platform is designed to host video content and is not only a video hosting service, but also a search engine. The main tasks of YouTube are the demonstration of goods, promotion of a personal brand with the help of expert video content, advertising. The platform allows you to collect detailed statistics about the behavior and interests of users, and based on these data to adapt the video to the target audience. Use YouTubeAnalytics to collect statistics. To suit: a personal blog of any nature, online schools, online stores, applications and services, new technologies, major brands, information business.
3.2 Instagram
Instagram is a visual social network. On this site, it is better to promote products with a high-quality visual component, focused more on a female audience. There are many popular bloggers on this site who have a loyal audience. Correctly building relationships with them, you can quickly promote your profile and gain active, interested subscribers. Suitable for: beauty, food and healthy lifestyle, businessmen, gift shops, jewelry stores, photographers, products for children, personal blogs of any nature.
3.3 Facebook
The most popular social network in the world where you can successfully maintain your blog. A distinctive feature of Facebook is its audience, as businessmen prefer this resource. Therefore, if you work in the B2B sector, then this site is undoubtedly your option. Facebook allows you to create a personal page and group. By the way, Facebook is good because it gives a huge range of opportunities in terms of analytics. Suitable for: large companies, top experts, advertising agencies, online marketing, online stores, information business, entrepreneurs.
3.4 Own website
The presence of a site will make the project more significant in the eyes of users. A blog on its own domain and hosting has several advantages: independence from the policy of a particular platform, the ability to connect plug-ins and create a unique design. To implement, install the blog engine, I highly recommend WordPress, as this system is tailored for the tasks of novice bloggers. In addition, you can connect analytical tools and measure the effectiveness of the resource. Yandex.Metrica or Google Analitics are suitable for this task, I also recommend using Roistat as analytics. Suitable for: large companies, government organizations, top experts, advertising agencies, online marketing, online stores, information business.
3.5 Blog on a special site
If you decide to blog on a free site, pay attention to Blogger, Livejournal. Venues exist for a long time: they have an established audience. But these platforms have less functionality compared to their own site, and lower virality than social networks. Such options are suitable for both beginners to test a niche and hone their writing skills, as well as experienced professionals whose work involves the creation of detailed text materials.
4. Determine the theme
About what topic you can blog on, you can talk long and hard, but I will not do this, since we already have material in which examples are told about this. In this chapter, I will cover the basic approaches to choosing a topic and talk about what you can write about. But if you do not have enough time to prepare thematic articles and notes then check out these guys for help.
This approach implies that the topic of the blog is selected based on the specifics of your activity. You can blog on the topic of the profession, or on any other that interests you. And you write strictly on it, as they say: "step to the right, step to the left - execution!"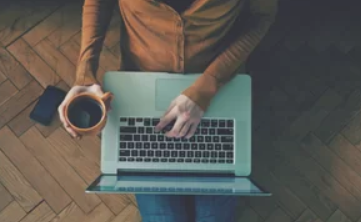 Here the range for posts is much wider, that is, you can blog about everything that at least somehow relates to your topic, that is, walk around and around. Perhaps this is the most popular option, by the way, our blog belongs to this approach. Example: marketing agency / marketer - a blog about business in all its glory.
I think that everything is clear from the name. Write about everything in the blog, just do not forget, you do not write for yourself or search engines, but for people. That is, when creating content, without fail take into account the interests of the target audience. This approach allows you to use trending events and express personal opinions about them.
5. Write tasks
Tasks - specific steps to achieve the goal. Therefore, make a development plan for your blog, focusing on your goals. Think about which areas you will pay maximum attention to. Pay particular attention to the variety of content. Even if your task is to sell, then you cannot post only content with the "buy-buy" message, otherwise users will simply run away from you. It is necessary to build a strategy in such a way that, thanks to customer reviews and information content, the user has a desire to purchase goods.