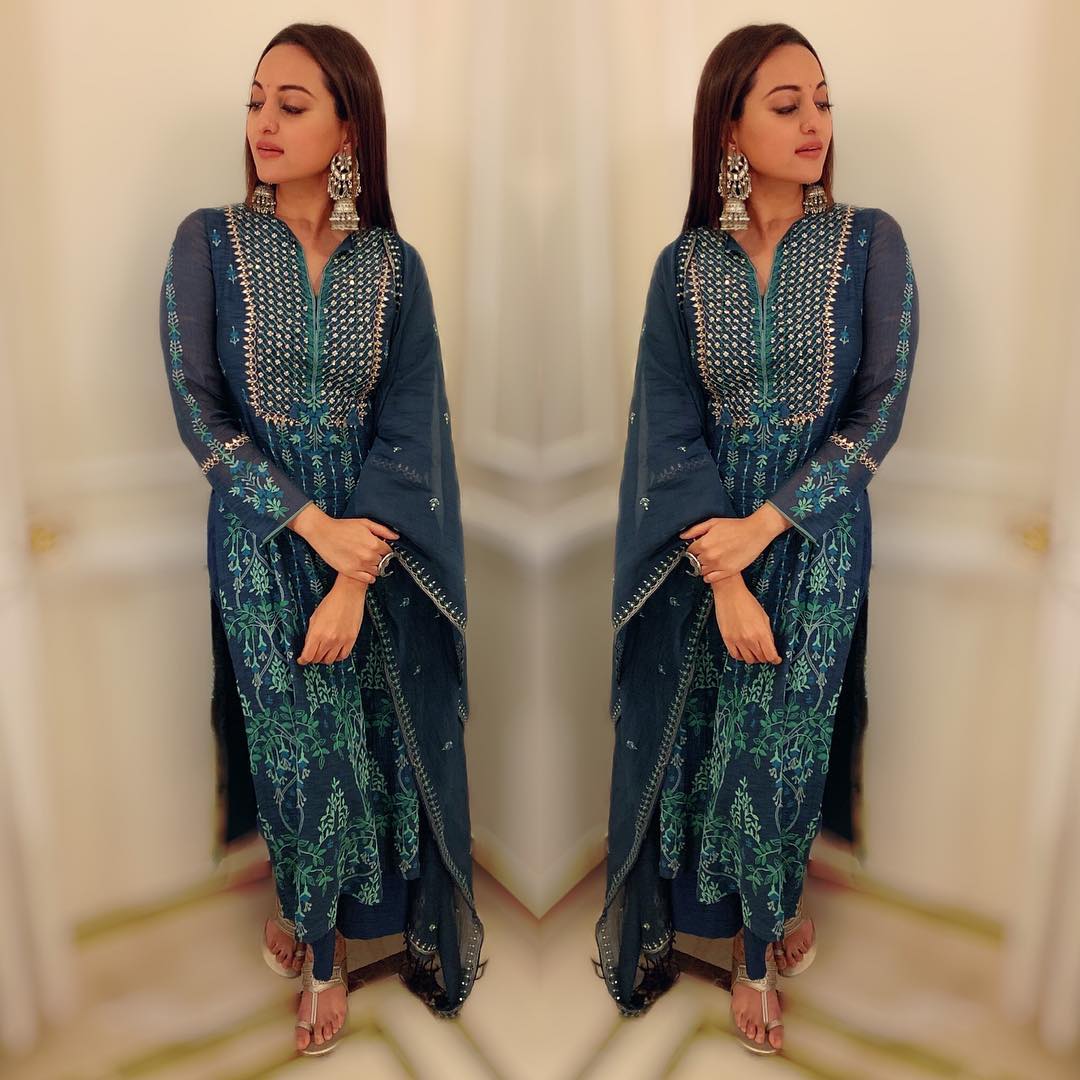 'Who What Wear' described tribal necklaces as "the love child of a bib necklace and a futuristic metal collar." Such is the glory of tribal jewellery that it seizes to fade away with time. Even today an endless number of women go shopping for oxidised silver jewellery although gold continues to dominate the market. Gradually, women are shifting from high-investment gold jewellery to pocket-friendly oxidised silver jewellery styles like tribal earrings, rings and necklaces. You ask, why such a change in tastes and preferences? Well, there are numerous reasons for you to choose tribal earrings or diamond polki jhumkas. First one being, the costs involved in purchasing either vary by a couple of lakhs which means only those with deeper pockets and large disposable income can buy gold jewellery. Tribal jewellery is highly-affordable and safe to wear even in the metro. Gold jewellery is delicate while German silver jewels are prone to wear and tear.
Sold on the idea of buying tribal jewellery? Well, for starters in this blog we will cover some 11 odd designs of German silver earrings that will keep you ahead of the fashion curve. Check it out so you can be fashionably ready for all the Sunday brunches of summer 2020.
Vintage Afghani earrings
With embellishments of red and green colour, these Afghani earrings capture your heart at first sight. The unique designs boasting of chains tied to a statement jhumka with tingling beads is one for the books. We love the fabulous artisanship that reflects so well in this pair.
Jhumka upgrade earrings
A fair upgrade to your everyday simple jhumkas, this pair with three tiny hanging jhumkas elongated with chains is outstanding. You simply cannot say no to these fabulous earrings that match well with your kurtas, sarees and even simple maxi dresses apt for summer. We bet even your simplest outfits would liven up with just the addition of this pair.
Enameled earrings
The pretty popping colours of yellow and pink look beyond fabulous when enamelled into these edgy german silver earrings. The best part is that these can be worn with your traditional Indian as well as western outfits like crop tops and shorts. The beautiful enamelled earrings add a jolt of colour and crazy to your every OOTDs giving you all the attention at college and work.
Multi-colour peacock jhumkas
Jhumkas are unarguably the best fashion accessory in oxidised silver metal. The beauty of jhumkas lies in their traditional yet contemporary vibe that can elevate your every day as well as event outfits. The regular germans silver jhumkas look stunning but these tri-colour fancy baubles are perfect. The intricately done peacock design exudes some traditional Indian aura making it a good choice of accessory with your solid kurtas and single-toned looks.
Clip-on maroon and pearl earrings
Meenakari trend has been picked up by all jewellery designers from across the world. The beauty of these pieces lies in their old-world charm and contemporary designs. We found these contrastingly beautiful maroon meenakari embellished designs with tiny pearls hangings at the bottom for all you fashionistas. If you're not big fans of danglers, jhumkas or any of the elongated designs then these stud earrings are a good pick for you. Comfortable, stylish and versatile, these pieces have our heart swooning.
Tribal earrings have a way to accentuate your neckline and face-shape. They match most of your summer looks like a t-shirt & jeans, floral dresses, pants and crop-tops and the solid colour maxi dress too. If you haven't already stocked up on tribal silver earrings then hurry because these trending designs will go off the shelf before you know it.