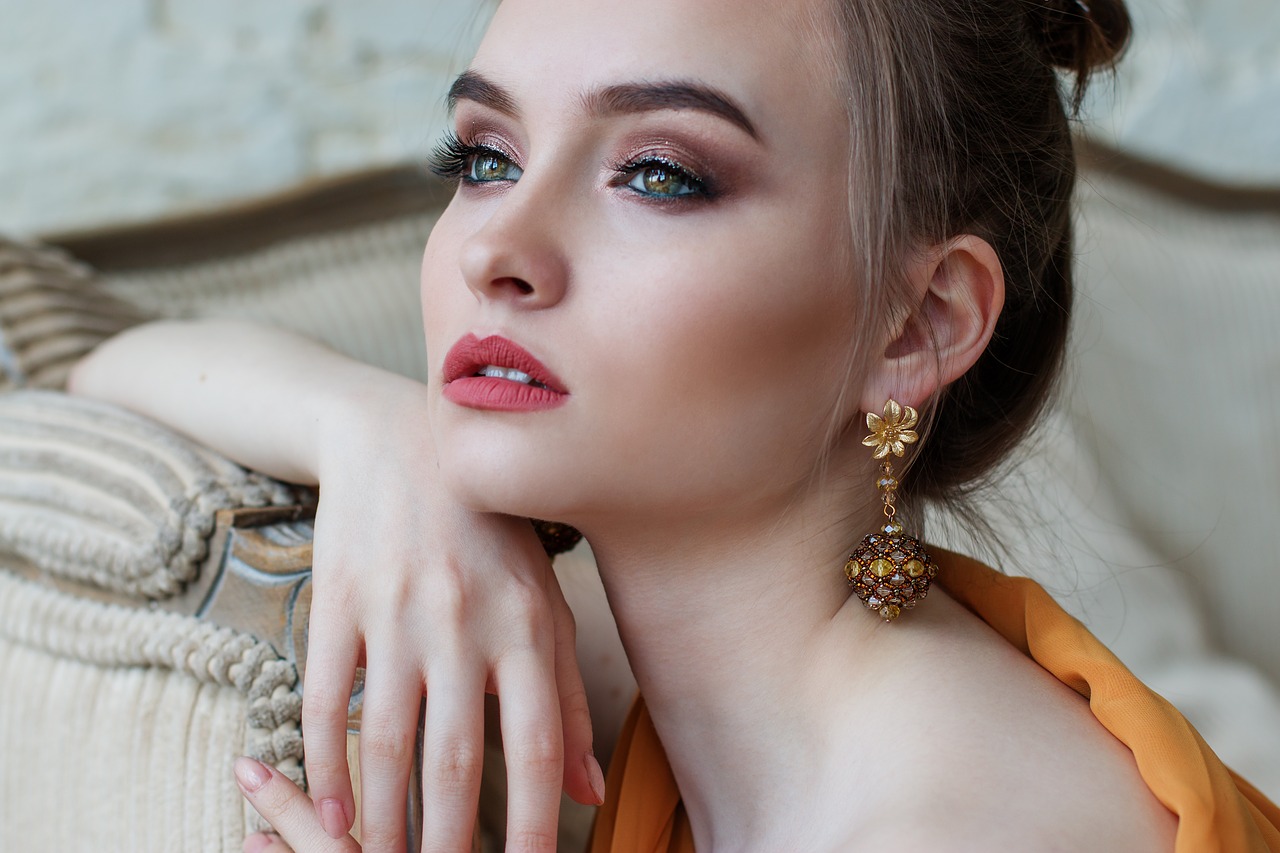 A dainty and flowy white gown with elaborate details and a long train is what an ideal wedding dress looks like in many women's heads. These women take inspiration from Diana's ivory silk iconic dress. But many prominent personalities like Elizabeth Taylor and Emily Ratajkowski broke the tradition and dressed in unconventional ensembles.
Since I am into ethnic fashion too, I have noticed a few dresses that are inspired by Indian and Pakistani wedding dresses. Especially the embellishments in gold and silver.
However, if you are looking for inspiration for your perfect white wedding dress, here's what will be in the coming year.
Naked Backs
It looks like revealing those sexy backs will be the in thing this coming year (plays sexy back in the background). No matter the style or length of the dress that you opt for, revealing your back will be the trend in the coming year. So, brides-to-be, make the necessary arrangements to show a little extra of your back on your big day.
Prominent designers including Lela Rose, Berta, and Ines di Santo showcased the plunged v-neckline at their wedding dresses' back. However, they took the plunge a bit too far. The back wasn't almost there. In contrast, some wedding dress designers like Vera Wang and Carolina Herrera took a slightly different approach to reveal-your-back design for the wedding dresses. They added a keyhole feature on the back of the dresses.
Super High Slits
Apart from showing off your back, get ready to flaunt your sexy legs as well because super-high slits are making a comeback this coming year. The wedding dress industry is not unfamiliar with Angelina Jolie's level of the slit. But it seems like the designers took the length of the slit up a notch. So the daring brides-to-be can opt for this bold look. However, they will have to be careful not to reveal much by making appropriate arrangements for what goes under the dress (winks).
Prominent designers including Berta and Ines di Santo showcased the high slit look on the recent runways. If you love to experiment and have a knack for adventures, opt for a high slit gown on your wedding day.
Lingerie Inspired Corsets
Whether you are timid or bold, a gown featuring a sexy corset can be your go-to look. Corsets and underwire cups with long flowy gowns will also be a popular trend this coming season. From Lihi Hod to Hayley Page, many designers showcased this look at recent runways. However, the corset was not always featured with a gown, some designers flaunted the corset on the jumpsuit wedding dress as well (for the unconventional brides-to-be).
Garden Themed Dress
Calling out all the modern-day brides who do not like to go with a conventional look. Butterflies on wedding gowns, jumpsuits, and even suits will be trending this coming season. You can call it the 90s' renaissance or bridal designers' love for secret gardens. Whatever the case is, a garden-themed inspired wedding ensemble is my most favorite look so far.
The butterfly affair seen at some of the runways was a treat to the eyes as well apart from giving them a break from the typical floral patterns. You can opt for a printed or embroidered version of the butterflies that is upon you to decide.
Pockets
Pockets were a very prominent feature the wedding dresses on recent runways sported. Seems like designers finally realized that girls need to carry an emergency kit with them. The kit includes essentials like lip color and mobile phone, to name a few things. Don't worry, the wedding dresses with pockets do not lose their elegance and charm at all. The gowns with dresses make for a charming and useful ensemble. Famous designers including Inbal Dror and Jenny Yoo added pockets to their versions of the wedding gowns that they showcased on the recent runway.
Off-the-Shoulder Puff Sleeves
The puffy sleeves are already making a comeback. It seems like the wedding dresses will be featuring this style of sleeves as well. However, the wedding dresses will be featuring a little bold look by sporting an off-the-shoulder look. Every season, the puff sleeves get a little upgrade. Monique Lhuillier and Justin Alexander Signature showcased their various takes on the style. While some designers kept the length of the sleeves short, others went for a full-length sleeves look.
Bridal Belts
It seems like brides-to-be can bring their designer belts to good use this coming season. Bridal dresses will also feature belts. Brides who wish to clinch their waists can opt for statement accessories like fancy belts. Danielle Frankel and Hayley Paige among other prominent names showcased wedding dresses sporting the belt look. The belts were not necessarily fancy. The famous look was wearing a plain belt with the dress.
Hope you got enough ideas for your wedding and how you should go about deciding your wedding dress. At my wedding, I took inspiration from eastern women wedding dresses and fused mine with a western cut. But you can choose to go with any style that you are comfortable in.