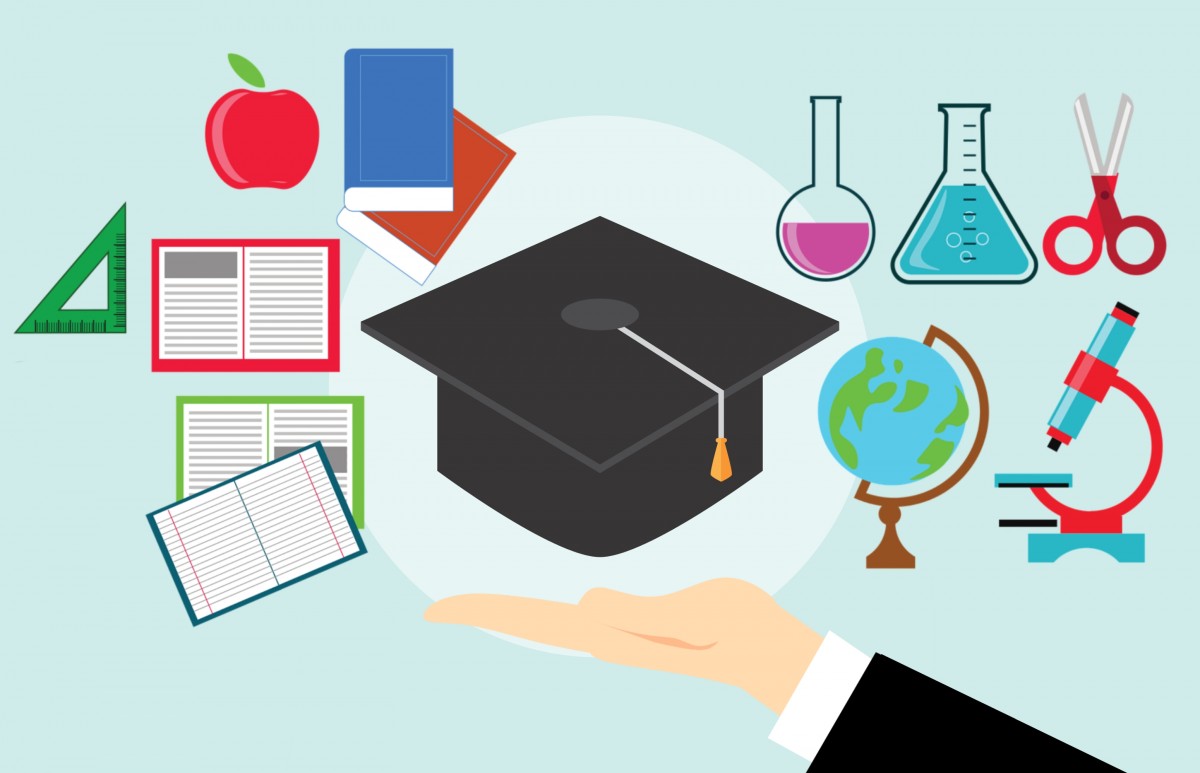 IB Diploma is a very wholesome and thorough programme offered in Dubai and many other parts of the world. It has practically become the best way to be prepared for admission to universities abroad. This is because it offers a multitude of benefits that help the student be aptly prepared for university life.
With the skill-sets provided to the students through the IB diploma, it contributes to their wholesome development. With this course, your child gains knowledge, and it motivates them. During the IB Diploma, they teach the students, 'how to think, not what to think.'
The IB Diploma Programme includes subjects like humanities, math and science. Students take part in the CAS (Creativity, Activity, Service). The aim set by International Baccalaureate is, students, gain experience through the services performed by them. Students pursue their own set of interests and skills through community services, sports and extracurricular activities. The CAS shapes and engages students to groom them.
The students under the IB Diploma have the freedom to link a variety of things together. For example, whatever they study in the science classroom and their observation in the soccer field is linked. These linkages will help them to write their Extended Essays. The students are required to perform advanced research and have a skill set for higher studies.
An additional feature provided in the IB classrooms is interpersonal communication between the teacher and students. The IB diploma is offered by 150 countries and recognized by 90 countries. Another feature of the IB diploma is that it highlights the capability of students.
The skill of timely managing tasks in IB students is a standalone factor amongst the others. Time management helps them to study habits and to avoid unnecessary distractions. Students under IB diploma, are a step ahead when compared to others. A study conducted by the Higher Education Statistics Agency (HESA) that graduates with an IB diploma have a higher chance of getting enrolled in top foreign universities.
Reasons to provide students with an IB diploma include
1. Wider perspective
IB allows students to choose subjects from 6 different streams which significantly increases the breadth of understanding. Most other students like A-levels allow only up to four subjects. This wider scope is particularly useful when pursuing studies abroad as it opens many avenues. In fact, studies show that most people end up working a job they did not even know exists.
2. CAS (Creativity, Activity, Service)
As mentioned earlier CAS is a major component of the IB diploma. The best learning is learning through experience, which is what exactly CAS enables.
3. Personal interests and choices encouraged
Students are free to make any connection with what they are taught and what interests them or anything else which happens. This way, students learn and stay true to their interests at the same time.
4. Independence encouraged
Students are free to voice their opinions and thoughts. There are group discussions and regular one on one interactions between teachers and children. This teaches the kids to be capable of voicing their thoughts and also to listen and respect others' opinions.
Having a balance between academic and extracurricular activities is taught. The course comes along with a thorough experience in the field.
Personal growth
Having such a rounded and still, open-ended curriculum works tremendously well in helping the children grow up to develop strong personalities and become leaders of tomorrow.
This is an overview of why your child needs to choose an IB diploma. There is no doubt that the advantages an IB diploma offers are many. The schools are ready for application with which your career is sorted. Make sure to enrol your child into the school of his preference and modes of choice.