Facebook has launched animated avatars in its messengers to amp up the user experience of its members. Now if you are active on social media, I am sure that you are aware of Bitmoji. This "create your own avatar thing" was popularized by Bitmoji. It was first started by Snapchat and now slowly more and more messaging and social media platforms are approaching it. So what is a facebook avatar? Facebook avatar is a cartoon character that you built yourself. Like a custom designed cartoon character which you can design without any kind of designing skills or knowledge whatsoever. There are a good number of presets available for you to choose from. You can select from skin tones to even the poses in which you want to present your avatar out to the world. So what are you waiting for, let's get started on how to make a Facebook avatar. Have a look: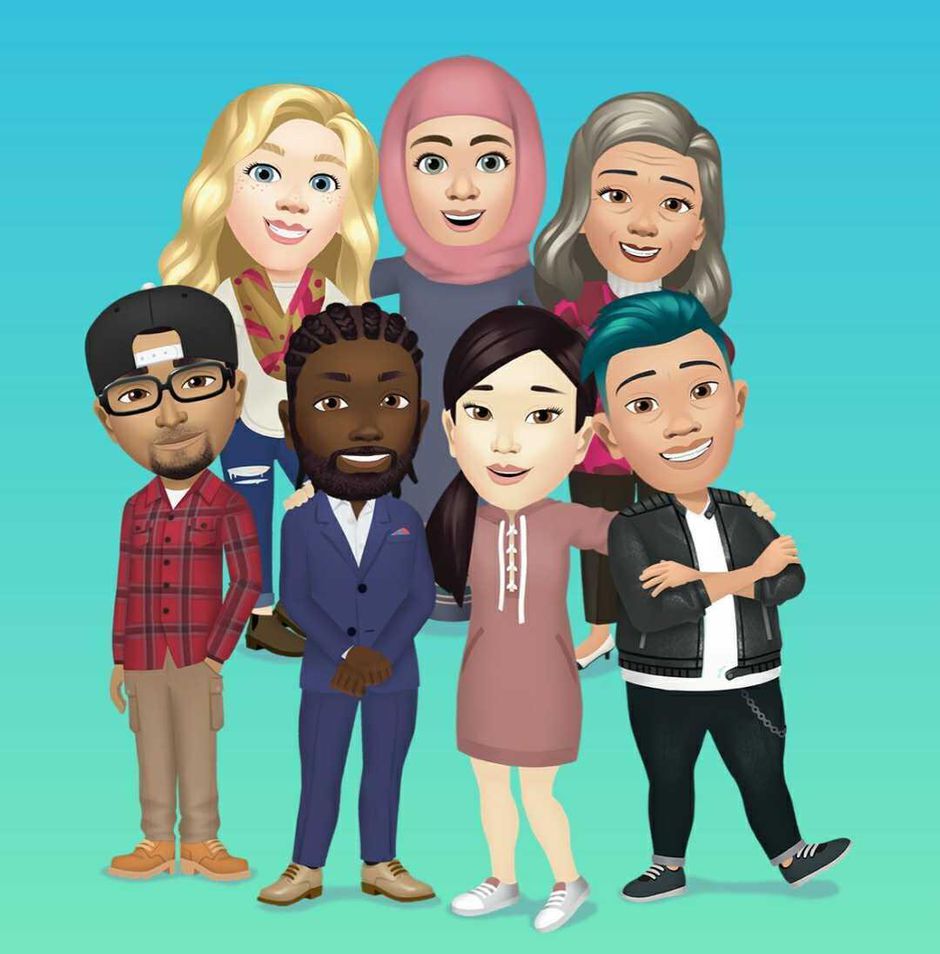 Image Source: cnet
How to Make a Facebook Avatar
The best thing about Facebook avatar is the details and the options that are provided to the users. You can customize hair styles, expressions, skin color, clothing, eye shape, and so much more. There are some things which I believe, I should mention before we get started.
This entire process of creating avatars is free and there are no charges from Facebook yet.
You can create these avatars only on your smartphones and not computers. You can use the final image on the computer but cannot create one on it.
It is supported on both Android and iOS platforms.
These avatars basically are images that you can use in profile pictures, messages, stories, stickers, comments, chats, messages, etc.
Now let's get started with the how to's. I will try to lay down the steps in as simple a manner as possible. So even if you are not a tech savant, don't worry you can still enjoy it.
Launch the Facebook's application on your smartphone device.
On the top right corner you will see three horizontal lines stacked on the top of one another. Click on it.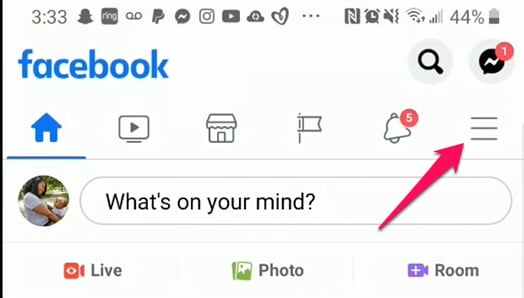 Image Source: fossbytes
3. A new list of options will pop out. Scroll down those options and you will see "See More". Click on it.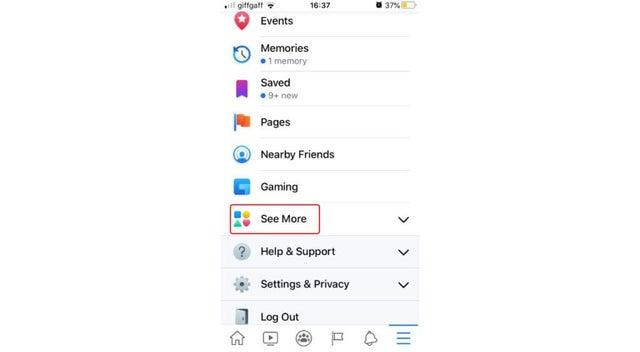 Image Source: derryjournal
4. After you click on See More, you will see a new elongated menu.
5. You Should be able to see an option by the name of "Avatars". If you don't see it, don't worry maybe your facebook application isn't up to date. You can download the latest update and then you will get it.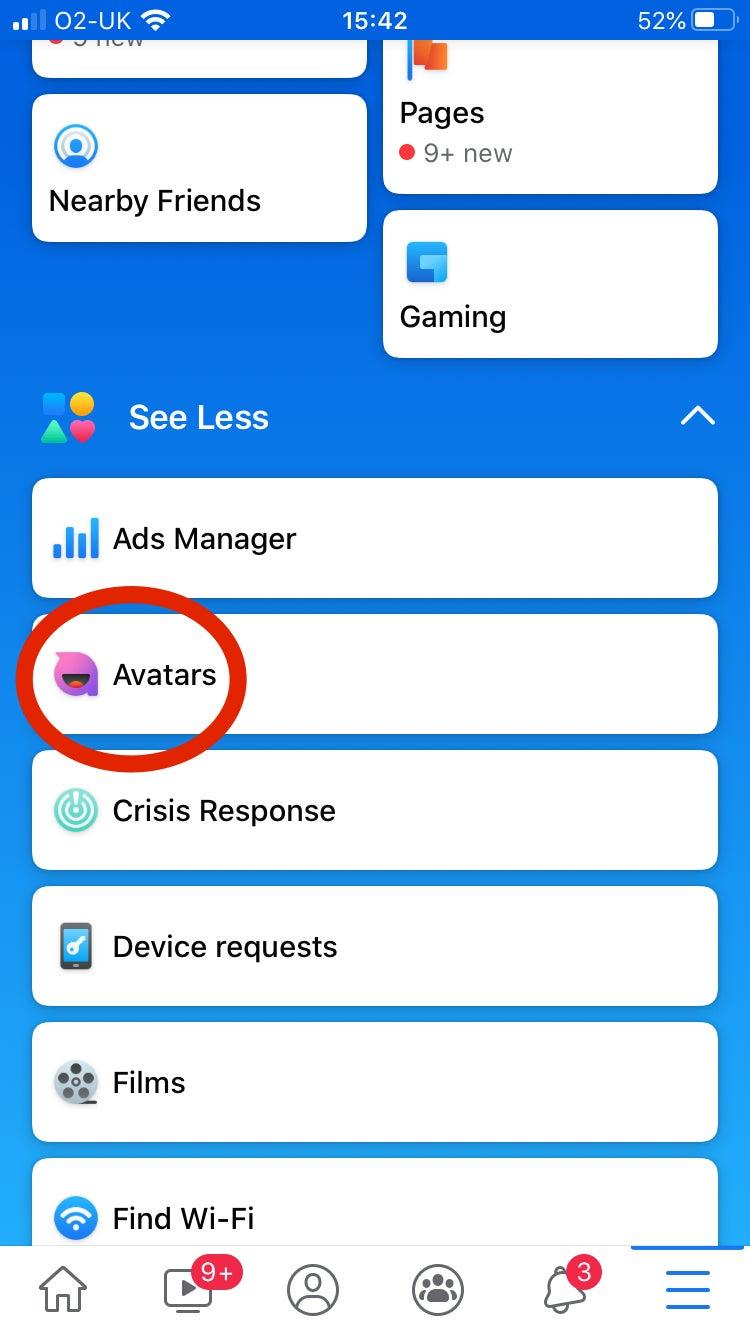 Image Source: standard
6. Click on the Avatar option then you will get a new window which is also the welcoming window for FB Avatar option. Here click on "Next" tab.
7. You will get a variety of options here. If you will select the first one then it will give you the option to select the color of the skin. You have here around 27 options of different skin tones. Choose what you prefer.
.
Image Source: techburner
8. Then the next option is for editing hair style. If you prefer to keep your Avatar bald, you can even skip this step. But I suggest you check it out. You will get a lot of different kinds of hairstyles for both the genders. You can even choose the length and also the color of hairs that you would like to keep on the image.
9. And so on are the options to choose the shape of the face, lines to define the character even more, tones, etc.
10. After you are done with the face part you can move onto the different sections. Like eyes, you can change shapes, eyebrows, lashes, color, length, width, etc. If you want to add a more personalized touch, then you can even add glasses to the image.
11. Similarly you can work on nose, mouth, ears, and other features.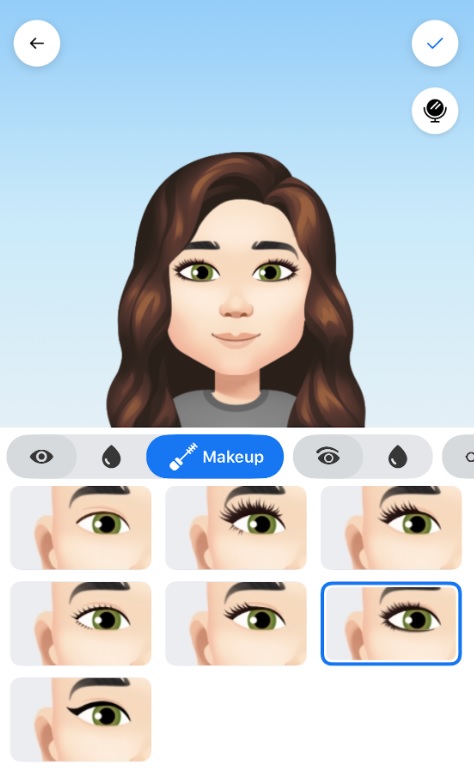 Image Source: thenextweb
12. You can next move on to the body part of the character and choose what kind of body or body type you would prefer. You can also choose different kinds of clothing styles and colors. If you want you can also add some accessories like scarf and cap to more define your Avatar's look.
13. There are just so many options and sub-options. I would suggest you look at them all before you finalize. Maybe you will get something more interesting.
14. Now after you are done with all the customizations and changes, to finalize your character, mark the checkbox on the top right corner.
15. Click on "Next" and then on "Done" and your Facebook Avatar is finally now ready to be out in the world.
Image Source: news4jax
I hope that you would have enjoyed this process as much as I did. There are lots of upgrades and options that the company adds in. So maybe if you are looking for a particular hairstyle or beard then you would get it in the upcoming updates.
Hope it helps.
Thanks for reading!