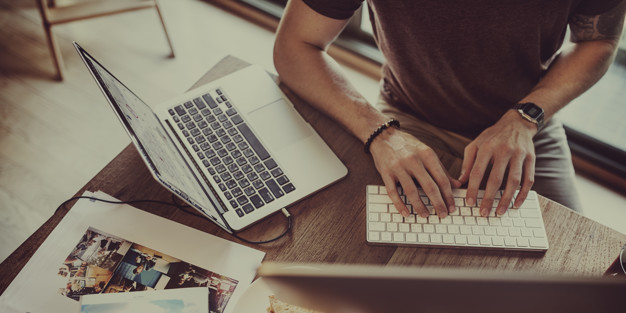 Local SEO Marketing is the best way for local businesses to expand their business and boost their ROI. As per Google, 50% of searches are done from mobile devices, in which approximately 30% is for local businesses. The "near me" search has increased at a tremendous rate that is bringing local businesses and customers face-to-face. The exposure that the local marketers are getting is compelling them to move to the best SEO services to enhance their online market presence. The best SEO agency incorporates reliable strategies to derive quality traffic to their business.
Despite the exceptional increase in local searches, some businesses are failing to create stronger online visibility for themselves. The need of the hour is to implement the best SEO tactics to bring your business on the top so that it can fetch a relevant share of the market. Here, we are listing down the tactics that the best SEO companies use to generate leads through local listings:
By listing your business on Google My Business: By providing 100% data about your business locations, opening hours, reviews, phone number, and website, through your Google My Business account, you can increase your visibility in the local listings. By listing your business on Google, your business can appear right when people search for products or services you offer.

Through creating a robust website's structure: Your website is the foundation of your online business. Having a good website that perfectly explains what your business is all about and where it is located can help the local searchers to get in touch with you. Creating a separate page for every product or service you provide will help your customers to develop a better understanding of your offerings, and by tailoring the information on the pages as per the local area, you can quickly boost your local business awareness.

Boost local rankings through citations: Citations are searchable online directories that give information about your local business just like Google My Business. You can boost your local search rankings by getting more and more citations for your business. You can add your business information across different directories through citations to get a better local search ranking. You can list your business on Hotfrog, Yelp, and Foursquare.

Getting the best reviews: When it comes to deriving local traffic, reviews play a significant role. Good reviews show that your current customers are satisfied with your products and services. The more the reviews, the better will be your local ranking. Make sure that your business is listed on all the major review platforms like Yelp, Facebook, GMB, and others so that your customers can leave reviews there. Every time customers visit your shop, ask them to leave a review on the sites using their own device.

Make some noise on social networking sites: To increase your company awareness in the local area, you can take your brand on different social platforms like Facebook, Twitter, and Linkedin, which are currently most used by people. You can boost your local SEO visibility through social shares and by creating organic backlinks to your site.

Create relevant and unique content: Your knowledge about your products and services and how you present it to your customers with the help of content can incredibly boost your ranking in social search. Your content should clearly explain what your company is all about and what it has best to offer to the customers. Building your reputation through content can help you stand out from your competition and gain more local traffic. You can showcase your content through different mediums like social media posts, blogs, articles, infographics, and podcasts.

Go for popular keywords: Using the most searched keywords in your content and that too precisely can exceptionally boost your ranking in local search. Identify keywords that are relevant to your business and are mostly used by users to add them to your meta title and meta descriptions to improve your ranking. Make sure that your website pages contain all the necessary keywords that will help them to appear on the first page of search engines whenever a user type a related word in the search box.
In addition to the ways mentioned above, an SEO company uses a few other ways to generate leads through local listings, such as by adding professional listings, improving mobile functionality, and others.